Buckingham Palace Renovation: 7 Things To Know
The queen's home is getting a major upgrade. Buckingham Palace renovations are well underway with three of the property's wings under construction. The palace's infrastructure needs updates to avoid so-called "catastrophic" damage, which prompted the renovation earlier this year. Up ahead, we take an inside look at the Buckingham Palace renovation, including how long it will take and who is paying for it.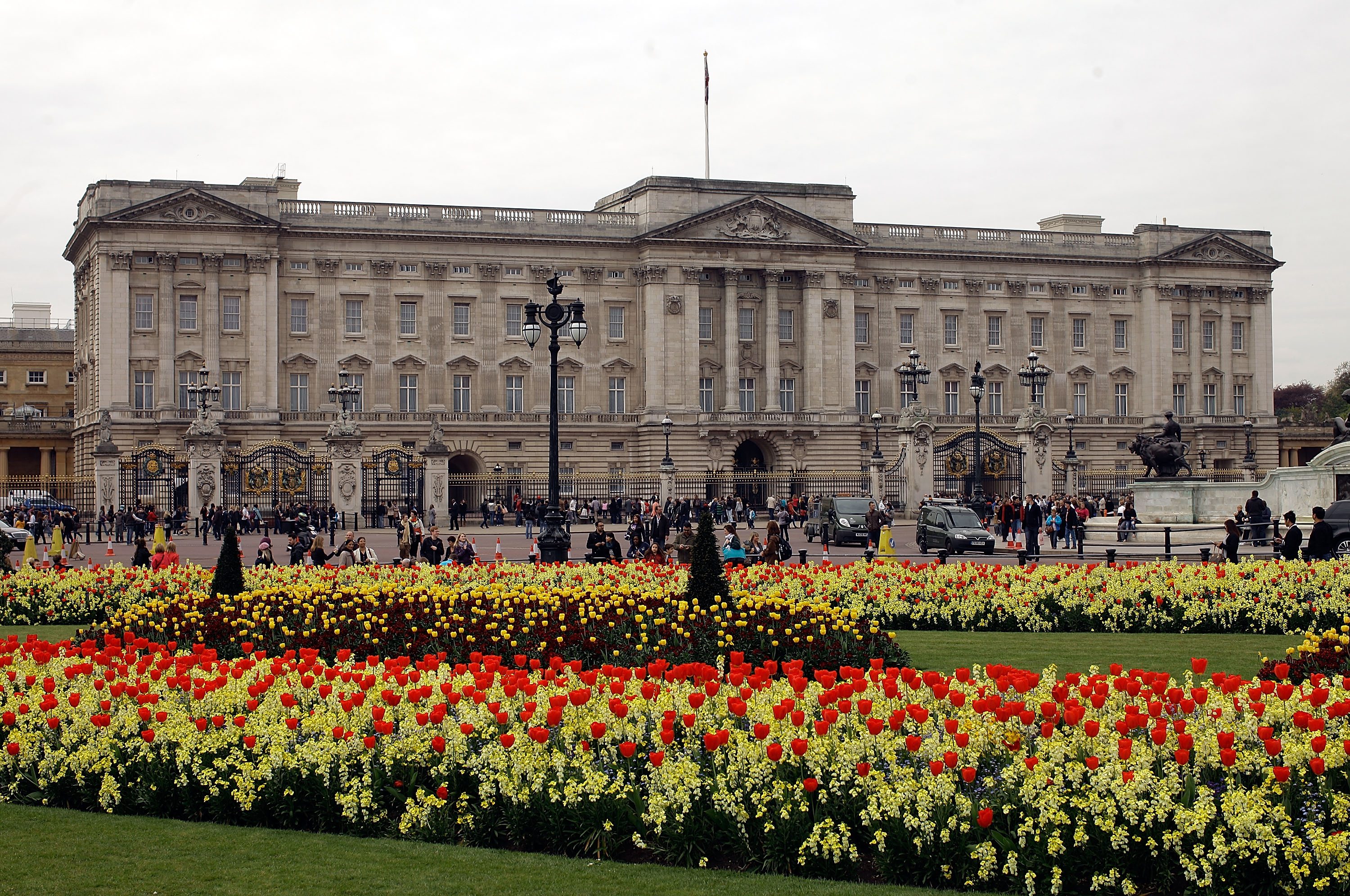 1. The palace's plumbing has not been updated since the 1950s
Buckingham Palace is old. And while it has gone under several renovations in year's past, the plumbing, electrical cabling, and heating have not seen an update since the 1950s. As of right now, there is a threat of potential fire or flood, due to the old technology (or lack thereof), all of which could cause catastrophic damage to the building and various pieces of the Royal Collection.
2. Prince Edward and Sophia, Countess of Wessex have to move out
The queen's youngest son and his wife, Prince Edward and Sophia, Countess of Wessex live at Buckingham Palace. However, due to the construction, they have relocated to an apartment in St. James's Palace. The couple will move back to their palace abode once the construction is completed. Prince Andrew will also move his Buckingham Palace home base to St. James's Palace.
3. The public is paying for renovations
According to several reports, the money for the Buckingham Palace renovation comes from public funds, granted to the queen by parliament. Master of the Household, Tony-Johnstone-Burt is in charge of the $475 million budget and is confident that the Buckingham Palace renovation will be completed in a timely and budgeted manner. "We all take the responsibility that comes with using public funds to do all this work on such a national icon like Buckingham Palace extremely seriously indeed," he said in a statement.
4. Two elevators are being added to the building
Every year, Buckingham Palace sees many visitors from across the globe. And, the renovations will ensure even more tourists get to experience the iconic home of the monarchy. As part of the renovation plans, officials will install two elevators in the palace so ensure better access to visitors with mobility restrictions.
5. The Queen's rooms will be saved for last
The queen is not a fan of change — which is probably why it took so long for the Buckingham Palace renovation to occur — so she will not move out in the early stages of construction. According to some reports, her private quarters won't be updated until 2025 to 2027.
6. The renovations will take around 10 years to complete
A lot of work has to be done on the monarch's official residence. And, as a result, it will take about 10 years for the Buckingham Palace renovations to finish.
7. Replacements
Through the Buckingham Palace renovation, lots of necessities will be replaced. Here's a look at all of the items getting replaced in Buckingham Palace:
6,500 electrical sockets
5,000 light fixtures
330 fuse boxes
100 miles of electric cabling
30 miles of pipes (heating pipes, as well as hot and cold pipes)
2,500 radiators
500 sinks, showers, and toilets
20 miles of skirting board
35,000² yards of floorboards
Check out The Cheat Sheet on Facebook!