How Did Busy Philipps and Marc Silverstein Meet? Inside the Celebrity Couple's Relationship
From her Instagram profile to her upcoming late night talk show, we can't get enough of Busy Philipps. And, lucky for us, she's an open book — for the most part. Although she might be open about her workouts, mental health, and other personal experiences, she tends to keep her relationship with her husband, Marc Silverstein under wraps. But, if there's one thing she can't keep quiet about, it's how romantic he is.
Want to know more about Busy Philipps and Marc Silverstein's relationship? We share the details, ahead.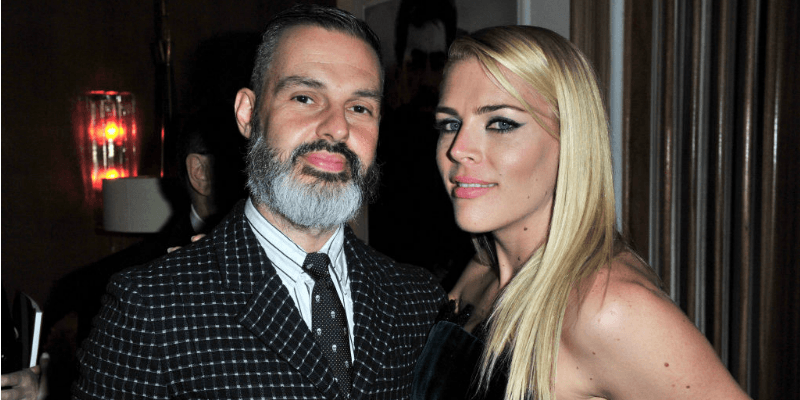 Who is Marc Silverstein
Busy Philipps is easily recognizable. After all, she has starred in multiple hits, including Freaks and Geeks and Dawson's Creek. But, who is Marc Silverstein? While he might not be well-known on-screen, he is definitely famous behind the scenes. Marc Silverstein is a writer and producer responsible for hits like Never Been Kissed, He's Just Not That Into You, and The Vow.
Inside Busy Philipps and Marc Silverstein's relationship
After Busy Philipps and her college boyfriend, Colin Hanks — Tom Hanks' son — broke up, Busy moved on and met Marc Silverstein. The two started dating and got married in 2007. According to several remarks by Busy, her husband is a major romantic — which should come of no surprise since he writes romantic comedies.
In a 2010 interview with Britain's OK! Magazine, Busy Philipps gushed about her husband's most romantic gesture. Upon their marriage, he professed his love for her through a legally binding contract. "He did do something really romantic — he drew up a contract that says he will never break my heart," she told the magazine (according to SFGate). "He had it all drawn up and notarized so it's legal and he had it framed and hung it on the wall. So if we're arguing I can say, 'Um, excuse me, can I just point out what's hanging above the mantel!"
In addition, Marc Silverstein also included some of Busy and his wedding vows in the screenplay for The Vow, starring Rachel McAdams and Channing Tatum. "That was a nice surprise for me, he never told me that he did that," she told ABC News in 2014. "I watched it on an airplane and was sobbing hysterically during the vows part because I saw my wedding vows in there with Rachel McAdams and Channing Tatum saying them to each other!"
Marc Silverstein and Busy Philipps have worked together a couple of times. They worked together on both He's Just Not That Into You and I Feel Pretty.
Their children
In addition to their work life, the couple has two daughters together, Birdie (10) and Cricket (5). And while their names are adorable, many have wondered how they came up with them. "Since I grew up with a nickname — Busy being short for Elizabeth — when my husband and I started to have our babies, we decided that if we wanted to call our kids something, we would just name them that thing that we wanted to call them," she told TODAY.
Check out The Cheat Sheet on Facebook!