'BiP': How the Caelynn Miller-Keyes Boohoo Collection Was Affected By Living in a Van With Dean Unglert
Caelynn Miller-Keyes has come a long way since she became the first runner-up at the Miss USA 2018 pageant. She had her heart torn apart on Colton Underwood's season of The Bachelor. The reality star later found her match in Dean Unglert during Bachelor in Paradise. And now, Miller-Keyes is entering the world of fashion with her boohoo fall edit collection.
Miller-Keyes discusses her boohoo collection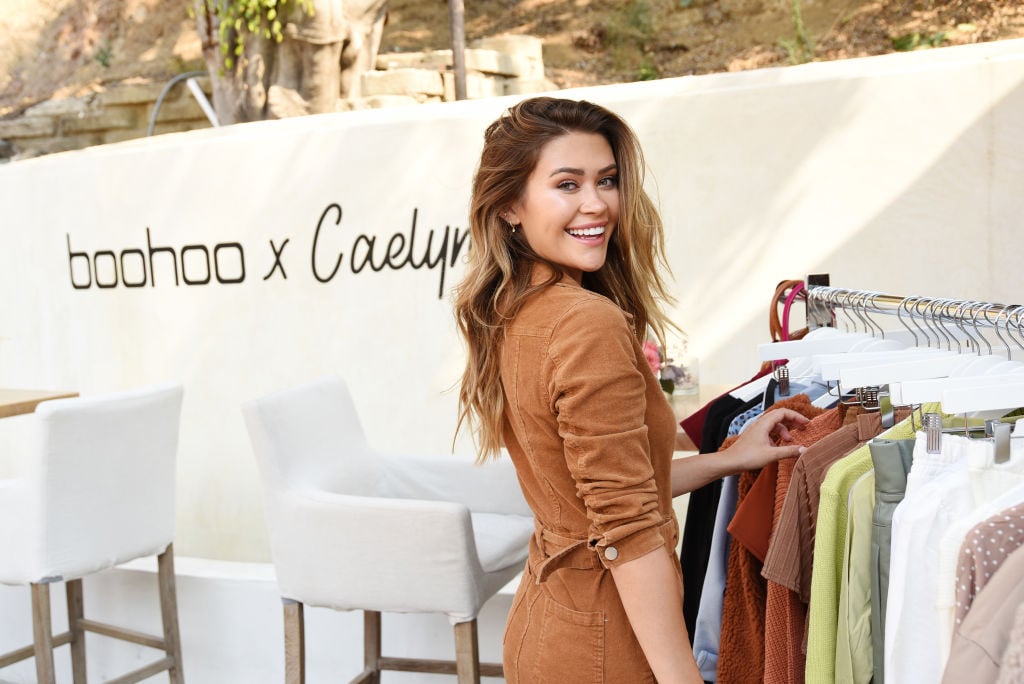 According to E! Online, Miller-Keyes and her closest friends — including fellow Bachelor alum Cassie Rudolph — celebrated the boohoo x Caelynn fall edit at the Calamigos Beach House on Oct. 11. And when speaking with the publication, the Bachelor in Paradise alum shared her inspiration for the collection.
"My inspiration was based around this fall season and what the trends are," Miller-Keyes said. "I feel like the '70s are making a comeback with texture and monochromatic looks so that's what I gravitated towards and what this collection is about."
The 24-year-old also teased what pieces are included in the fall edit. "There are jeans and a white top, there is the corduroy jump suit, there are also a few matching sets, there really is everything from basics to statement pieces so that's why I love it," she shared. "I wanted a range of everything."
Then in an interview with Entertainment Tonight, Miller-Keyes explained how she put the boohoo x Caelynn collection together. "I wanted my vibe of this edit to be exactly what I'm going to be wearing this fall, exactly what I've been attracted to for this season, and everything I'm going to be wearing," she said. "But, I also wanted pieces that are easy to style in your own way. And I feel like that's very accessible in this edit."
Miller-Keyes shares how her fashion choices are affected by living in a van with Unglert
Miller Keyes' gravitation towards accessible fashion could have something to do with her living situation with Unglert. During the ET interview, the publication asked Miller-Keyes about her fashion choices and how they have been affected by living in a van.
"Living in a van has affected my fashion choices tremendously," the BiP star said. "It's moreso the makeup. I've lost makeup and I've lost the pageantry side of myself and embraced the natural side, wearing less makeup. So I still get to pick out my outfits, but carefully. I pack a lot less. I pack in just a carryon now. But yeah, it's been an adjustment."
Nevertheless, the fast-paced van lifestyle doesn't turn Miller-Keyes away. And it seems the two BiP alums have some exciting adventures together in the near future.
"I was talking to my girlfriends and I was, like, 'I don't know what's next. I don't know how long I'm gone for, but let's plan for this because I know I'll be here at this time,'" Miller-Keyes said. "But he just booked us a trip and I don't know where we are going, somewhere internationally."
The 'BiP' alum gushes about her relationship with Unglert
It's clear Miller-Keyes is still smitten with Unglert after Bachelor in Paradise. When speaking with ET, Miller-Keyes gushed about her current relationship. And quite frankly, it's adorable. She said:
We've been dating for almost four months now, and it's been incredible. I've learned so much about myself and he challenges me and makes me a better person. In most relationships I've dealt with, [I've had] a sort of complacency…People are just complacent in their lives and they're happy where they're at, which is not an issue. But Dean is always searching for more and he's making me want to better myself and search for more as well. It's been great.
As pointed out the publication, Unglert hasn't always been the best at being "boyfriend material." But, Miller-Keyes insists he has changed.
"Dean is Dean. He'll never change. But, he is the best boyfriend and I was just raving about him because he has the biggest heart out of everyone I've ever met," she said. "He loves everyone he meets and just makes everyone feel so special and so loved, and he makes me feel that way, and what more can you ask for."
In all honesty, we're here for Unglert's growth with Miller-Keyes. The two reality stars seem happy with one another following the drama-filled season of Bachelor in Paradise. And you know what they say — a couple that lives in a van together, stays together.
Check out Showbiz Cheat Sheet on Facebook!