Caitlyn Jenner Withdraws Trademark Applications Amid Copyright Infringement Concerns
Caitlyn Jenner was primed and ready to jump headfirst into the skincare market, but her plans for a line of products appears to be in peril. The elder Jenner withdrew her applications with the United States Patent and Trademark Office earlier this week. The decision came after the former Olympian received word that several of her requests were being denied as the proposed names of the line too closely resembled existing trademarks. The existing trademarks in question belong to her daughters Kylie and Kendall Jenner, and ex-wife Kris Jenner.
Kris Jenner is reportedly hopping mad over Caitlyn's skincare line
While several of Jenner's applications did not pass the USPTO due to potential copyright infringement, the office did approve some of the proposed names for the company. According to Elle, Jenner's product line could still be produced with Jenner in the name if the company name makes it clear that Caitlyn Jenner is selling the products, not Kylie.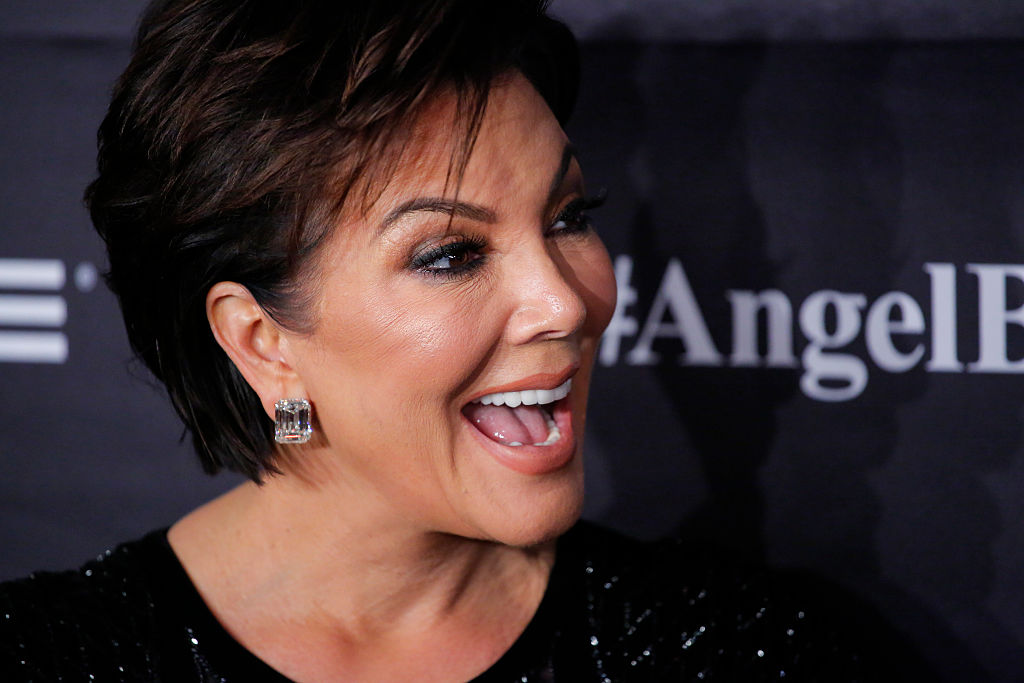 Caitlyn, however, has appeared to abandon all trademark applications. According to rumors, Kris Jenner and Caitlyn had a blowout fight over the issue. According to sources Kris feels like Caitlyn is trying to leverage the success of Kylie's line for personal gain. Kris Jenner owns a significant financial stake in Kylie Cosmetics.
Kylie Jenner's beauty success
Kylie Jenner is on track to become the youngest self-made billionaire in history thanks to her cosmetics line. Jenner launched Kylie Cosmetics in 2015 at just 18 years old. Initially selling lip kits, Kylie Cosmetics has grown to include concealer and eyeshadows, and the youngest of the Jenner clan is planning to move into the skincare space soon.
Kylie has trademarked the name "Kylie Skin" and "Kylie Skin by Kylie Jenner" for a future line. Allegedly Kylie is interested in selling a product line that includes moisturizer, toner, and color correcting creams, according to Harper's Bazaar. There is no release date for the product line. Kylie appears to still be in the planning phase for the potential skincare line.
Caitlyn Jenner's relationship with her children
Caitlyn Jenner's relationship with her children seemed strong following her transition in 2015. The relationship cooled upon the release of her book, The Secrets of My Life, in 2017 — the book painted ex-wife Kris Jenner in a negative light. Jenner lamented in an interview with In Style that she spends most of her time alone. She notes that the kids have grown up and moved on. Kendall and Kylie, Jenner's two children with ex-wife Kris Jenner, have budding careers. Kendall works as a model and travels extensively. Kylie spends her time raising daughter Stormi and running her billion-dollar business.
Jenner reportedly does not have much of a relationship with Kim, Khloe, Kourtney and Rob, her stepchildren from her marriage to Kris Jenner. Jenner took on an active parenting role to the Kardashian kids when she married Kris Jenner in 1991. Jenner's relationship with the Kardashians was heavily featured on Keeping Up with the Kardashians.
Jenner has said, in recent months, that she enjoys a closer relationship with her children from previous relationships. Jenner shares children Burt Jenner and Cassandra Marino with ex-wife Chrystie Jenner. She shares Brandon Jenner and Brody Jenner with ex-wife Linda Thompson.
Read more: What Does the Kardashian-Jenner Family Tree Look Like?
Check out The Cheat Sheet on Facebook!