Camila Cabello Says This Is Her Favorite Thing About Shawn Mendes
When it comes to new relationships, many celebrities like to keep that those details surrounding their blossoming romances under wraps.
But in Camila Cabello and Shawn Mendes' case, they aren't afraid to let the world know that they are truly head-over heels for one another.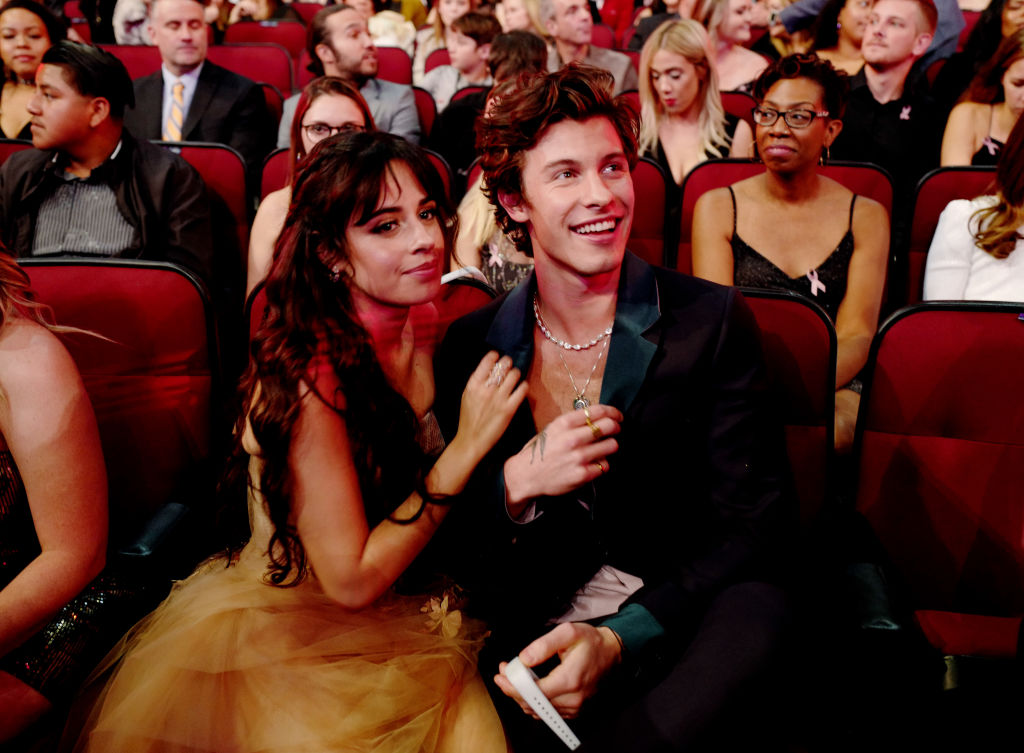 Since confirming their relationship this past summer, the pair hasn't been afraid to put their romance on full-display.
Though they just recently acted on their obvious connection, the pair have always had feelings for one another and Cabello is now sharing what it is about Mendes that made her want to be more than just his friend.
Mendes wears his emotions on his sleeve, which Cabello loves
It's only been a few months since Cabello and Mendes made their romance official and by the way they keep talking about each other, it feels like these two have been together for much longer.
During a recent interview with Zane Lowe on Apple Music's Beats 1, Cabello shared a few of her favorite things about Mendes and after hearing what she had to say, it's clear that these two are the ideal couple.
While she made note of his amazing smell, one thing about Mendes that really stood out to Cabello was his ability to take care of himself mentally.
"I think that he has a very kind of pure, free energy," she said. "Like he'll say to me sometimes, 'Oh, I had to talk to this person because it made my heart hurt.' And I feel like he feels this need to kind of lift the weight of whatever is hurting him in order for him to be free. And I think that that's really beautiful."
The singer went on to explain that since she possesses this same characteristic, it felt good to witness someone she's dating embrace a similar quality.
"That's a trait that I've adopted is like whenever I feel like there's a weird energy between me and somebody or if my heart is hurting for some reason, I'm like, 'Okay, what do I need to do?' And I've noticed that about him," she continued. "He's like, 'Oh, I felt this way, so I needed to take a walk. I felt this way, so I needed to go and meditate. I felt this way, so I called my family.'"
The "Living Proof" singer appreciates how pure her boyfriend is
There are a lot of things fans don't know about their favorite celebrities. While many A-listers don't have a problem baring it all in the public eye, others like to keep certain things hidden from the spotlight.
Being one the biggest pop singers today, many of us thought we knew every little detail about Mendes.
From his favorite color to his favorite underwear brand (wink wink Calvin Klein), there has been a lot the singer's shared with his loyal fans over the years.
Though we thought he was an open book, there is actually a lot more to "I Can't Have You" singer than what meets the eye.
During her interview, Cabello revealed that even though she loves that Mendes is "the most transparent, honest person" she's ever met, just him being his authentic self is what really made her fall hard.
"I think it's because of this purity that he has that I don't think that he can lie or fake because it hurts his heart," she says. "He's just, like, a very pure person and I think he's constantly kind of lifting those weights off of him because he can't live like that and I love that about him."