Here's Why Camilla Parker Bowles Isn't a Princess
Camilla Parker Bowles and Prince Charles wed back in 2005. But things weren't always very smooth between Camilla and the royal family. Today, Camilla is known as the Duchess of Cornwall rather than Camilla, Princess of Wales (which is what Princess Diana's title became when she married Charles). And it turns out there is a reason why Camilla did not take on the title of princess.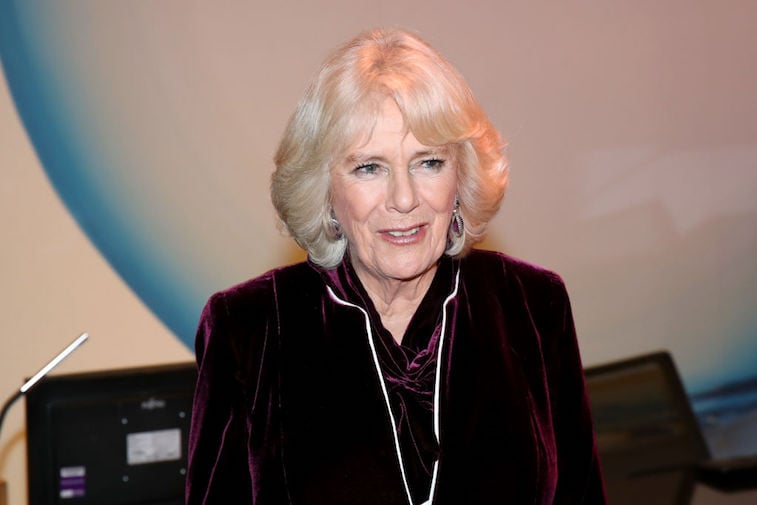 Diana became the Princess of Wales when she married Charles
Diana and Charles had a very tumultuous relationship. Although the two were dating, Charles always had his eye on someone else: Camilla Parker Bowles. However, the family didn't approve of Camilla, so eventually Charles met and married Diana. When the two tied the knot, Diana became formally known as Diana, Princess of Wales (Charles is the Prince of Wales). However, after the two were married, Charles continued his affair with Camilla, and eventually his marriage to Diana crumbled. Finally, the couple divorced. About a year later, Diana died in a car accident.  
The title 'Princess of Wales' became closely associated with Diana
Although Diana and Charles weren't married for life, the title did become closely associated with her. To this day, she is still referred to as Princess Diana. And Diana was very widely respected throughout the world during her marriage to Charles. Although things between the two were far from perfect behind closed doors, Diana always appeared poised and graceful in public. She earned an excellent reputation and left a mark on millions of people. So when Charles eventually rekindled his romance publicly with Camilla, those around the world weren't very happy about it.
Camilla did not take the title because the public already disliked her
Charles always wanted to be with Camilla. And in hindsight, he likely should have been with her from the get go. So when he and Diana finally divorced, he continued his romance with Camilla. However, the two waited a long time to get married, since Diana's death was so tragic, and Camilla wasn't exactly welcomed by the royal family — or the public. That's why when Camilla and Charles finally got the queen's approval to wed, Camilla did not take the title of princess. Since she didn't want the public to hate her (and only wanted to make her best impression on the commoners), plus the royal family wanted to respect Diana, Camilla decided to take the title of Duchess of Cornwall rather than Princess of Wales.
Although the public has changed its tone toward Camilla, she set a precedent for future royals
Camilla and Charles married nearly 15 years ago, and since then, the public has grown to like Camilla a bit more. However, when she took the title of Duchess, she unknowingly set a precedent for future royals. When Kate Middleton married Prince William, she came the Duchess of Cambridge rather than Princess Catherine. And when Meghan Markle married Prince Harry, she became the Duchess of Sussex. It seems that from this point forward, women who marry into the family will no longer have the title of princess.
Check out The Cheat Sheet on Facebook!