Will Kate Middleton and Camilla Parker Bowles Become Princesses at the Same Time?
Despite being married to royal princes, Camilla Parker Bowles and Kate Middleton don't go by their princess status. But, that could all change very soon. As Prince Charles gets closer and closer to ascending the throne, a few of his most prominent royal family members will receive a title upgrade. However, some are automatic and others must wait for an official ceremony.

Prince Charles and Prince William's better halves are two royals expected to receive upgrades. Will Kate Middleton and Camilla Parker Bowles become princesses at the same time? Find out, ahead.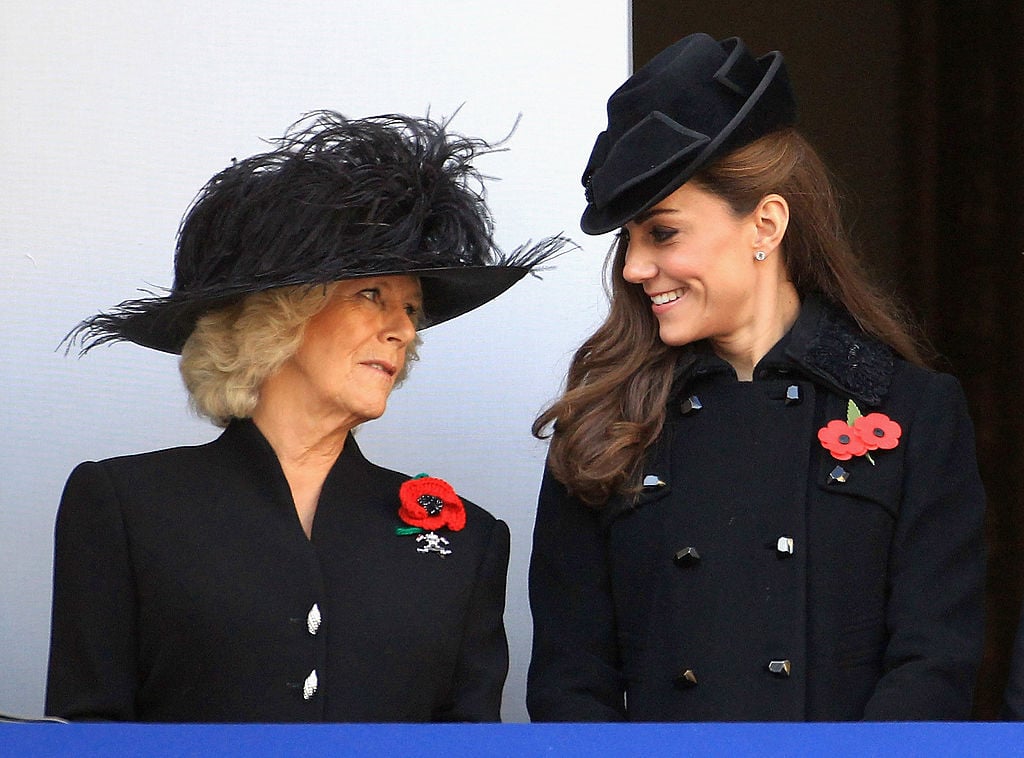 Is Camilla Parker Bowles a princess?

Right now, Camilla Parker Bowles is technically a princess but doesn't go by her princess status, due to its close affiliation with Princess Diana. Since she is married to Prince Charles, the Prince of Wales, Camilla Parker Bowles in technically Princess of Wales, making her Princess Camilla. However, she doesn't use her princess royal title and instead goes by her husband's dukedom, making her the Duchess of Cornwall.

When Prince Charles becomes king, Camilla Parker Bowles will receive an automatic royal title upgrade and either become the Queen or Princess Consort, which are titles reserved for the monarch's wife. According to the royal family's past remarks, the Duchess of Cornwall will adopt the title of Princess Consort when her husband ascends the throne, making her Princess Camilla.

Is Kate Middleton a princess?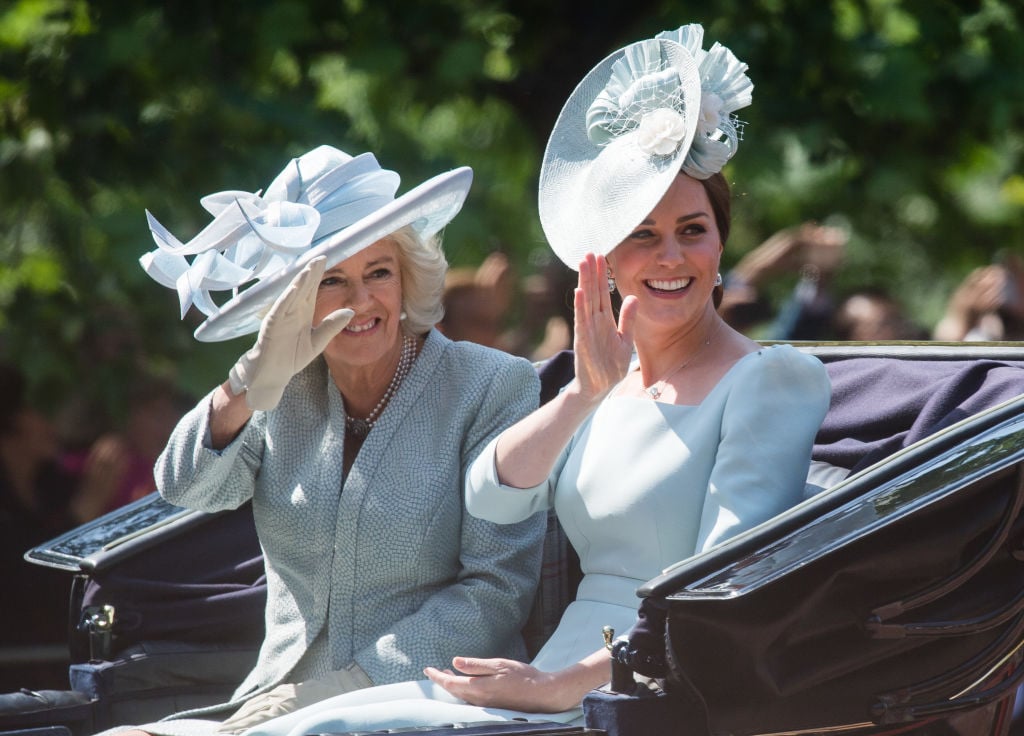 Just like her stepmother-in-law, Kate Middleton is technically already a princess. However, her status isn't reflected in an unused royal title like Camilla's is. Instead, Kate Middleton's official occupation is "Princess of the United Kingdom," which makes her a princess but doesn't make her Princess Kate (or, Princess Catherine, since the royal family doesn't use nicknames).

Like Camilla, Kate Middleton will also receive a title upgrade when Prince Charles becomes king. However, her's won't be automatic. As Prince Charles's heir, Prince William will have the right to the highly ranked Prince of Wales title, which is reserved for a monarch's eldest son and heir. But, the monarch must be the one to officially grant such status, so Prince William won't become Prince of Wales without a traditional — and well planned — ceremony. When Prince William becomes Prince of Wales, Kate Middleton will automatically take her husband's title as Princess of Wales. She will also become the Duchess of Cornwall like Camilla is now.

Given the weight of the royal title, many wonder if Kate Middleton will actually go by her Princess of Wales title. But, as Princess Diana's daughter-in-law, some believe she is the most appropriate person to take over her late mother-in-law's title. If Kate Middleton does go by Princess of Wales, she would become Princess Catherine (and likely Princess Kate in the press).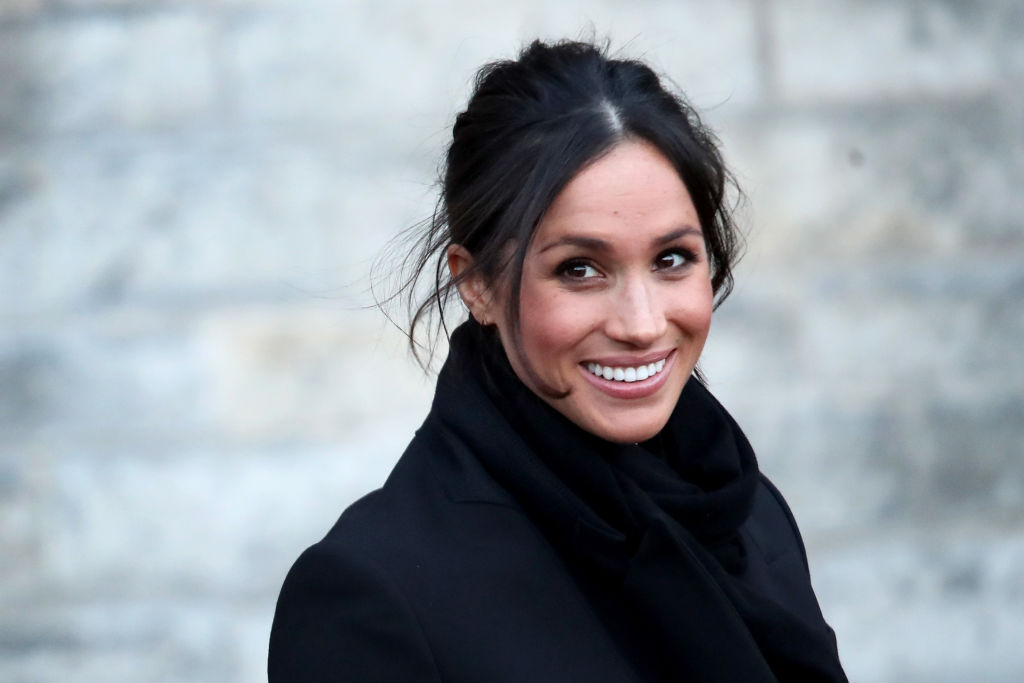 Is Meghan Markle a princess?

Like her stepmother- and sister-in-law, Meghan Markle is also technically a "Princess of the United Kingdom." That said, she won't receive a title upgrade to Princess Meghan when Prince Charles becomes king. Since her husband is lower on the line of succession, Meghan Markle will remain the Duchess of Sussex when Prince Charles ascends the throne. But, the same can't be said for her son (or any other future children).

According to royal title rules, the monarch's grandchildren are automatically princes and princesses, which means Baby Archie — who doesn't have a royal title right now — will become Prince Archie upon his grandfather's ascension.

Check out Showbiz Cheat Sheet on Facebook!