Here's Why Some Think Camilla Parker Bowles Still Has a Strained Relationship With the Royal Family
Camilla Parker Bowles has been the black sheep of the family for pretty much as long as she and Prince Charles have known each other. However, through the years, it appears she has grown on the family a bit; the queen gave approval for her and Prince Charles to marry back in 2005, and the sons have reportedly warmed up to her after all these years as well. But in some ways, Camilla might still have a strained relationship with the royals.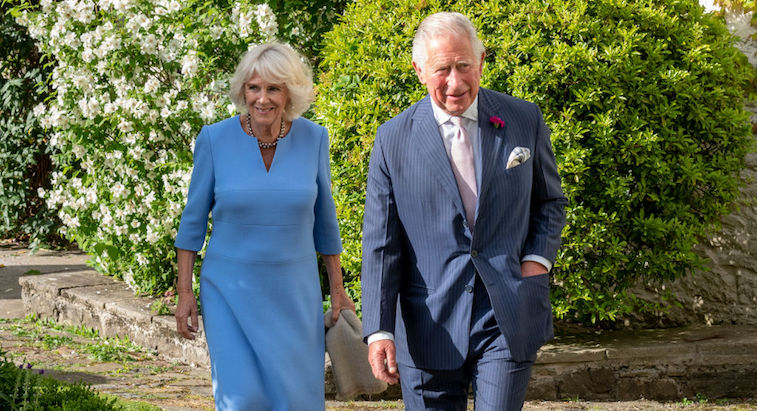 It took a long time for the family to accept Camilla
When Prince Charles and Camilla first fell in love, Queen Elizabeth reportedly did not allow them to pursue a relationship. The queen didn't feel that Camilla fit in well enough with the royal family. Back then, reputations meant everything, and only those with perfect track records could become royals. Princess Diana was far more poised and polished, which is why the queen encouraged Prince Charles to marry her. But his love was with Camilla, and the two continued an affair after he and Princess Diana wed.
Once the affair scandal broke, it greatly damaged Prince Charles' and Camilla's reputations, along with the reputation of the entire family. The queen strongly disliked Camilla, as did Prince Charles' sons, Prince William and Prince Harry. It took nearly 20 years for the queen to finally accept Camilla enough to allow her to marry Prince Charles.
People think Kate Middleton recently threw shade at Camilla
Kate Middleton began dating Prince William back in 2004, before Prince Charles and Camilla were even married. In terms of acceptance, Kate might even have a bit of tenure over her step-mother-in-law. Kate and Camilla recently attended the Order of the Garter together, where the two women met up with Queen Maxima of the Netherlands. A recent video surfaced of Kate and Queen Maxima talking; Camilla appeared to get their attention and say something to the two women. The video doesn't have any audio, but people assumed Camilla was asking them to pay attention. When the women kept talking, some saw it as Kate throwing shade toward Camilla to remind her that she doesn't have any authority over her.
Most people don't want Camilla to become queen
The public has always had strong opinions about Camilla. Most of them don't agree that she should ever become queen because of all the drama that occurred with her joining the royal family. However, some also feel bad for her because Prince Charles always loved her but was unable to start a life with her due to his royal status. Camilla is known as the Duchess of Cornwall rather than the Princess of Wales because the latter title had too much of a connection to Princess Diana. Camilla has carved her own path within the royal family, but most people don't think she will ever earn the right to be Queen Consort when Prince Charles takes the throne.
Prince Harry and Prince William may have accepted her, but they haven't forgotten all that happened
Prince Harry and Prince William have come a long way with Camilla. The two men have grown to accept her into their lives, however, it doesn't take away from the pain that they felt when the entire ordeal unfolded. While they understand Camilla is the love of their father's life, and for that reason, they get along with her, should anything ever happen between Prince Charles and Camilla, Prince William and Prince Harry likely wouldn't give her the time of day anymore.