Camille Grammer Confirms Return to 'RHOBH' Season 10 and Fans React
Camille Grammer is heading back to The Real Housewives of Beverly Hills which is currently filming season 10. The former housewife had a friend role last season but claimed she was not asked back to the reality series ahead of the start of production. With reports that the new season has been lackluster, Grammer's return might be to spice things up.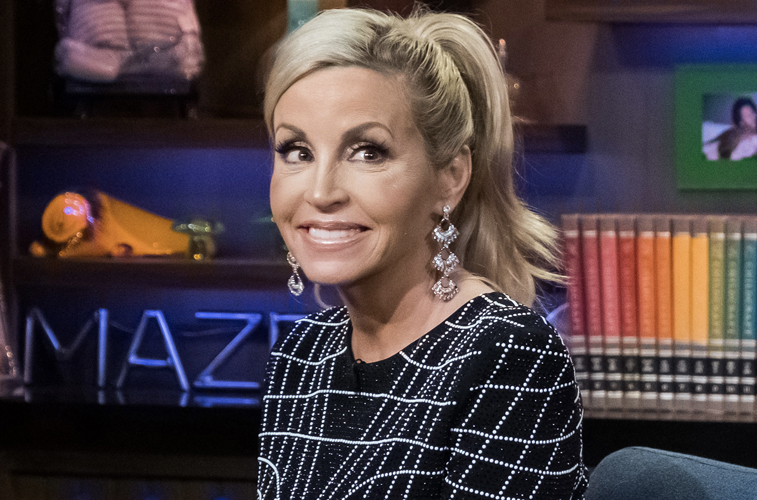 Camille Grammer drops major bomb and fans react
Grammer surprised her followers when she tweeted she was returning to RHOBH after being turned down for a regular role earlier this year.
"I'm getting back in the game. Diamonds and drama," the reality star tweeted.
The news made her fans happy who quickly flooded her Twitter feed with reactions.
"Bravo calling Camille to come save the season [because] it's shaping up to be a dud," a fan wrote with Grammer replying, "This is funny."
A user told Grammer to "hold that diamond proudly," but the star said there was "no diamond." What she meant was that she was not going to hold the housewife title, as many were assuming. Grammer is most likely only going to make an appearance on the show as a friend of the group.
"They tried icing you out and ended up with three months of nothing," another viewer posted. "I guess they need some story arc and you'll deliver as always. I wonder what bomb you'll drop to shake things up?"
Grammer replied, "We'll see."
'RHOBH' has no drama?
Many of Grammer's fans are seeing this announcement as confirmation that RHOBH has struggled to showcase drama. Season 10 would be the first season without Lisa Vanderpump, who abandoned the show after she was accused of leaking stories to the media.
The new season of the Bravo show would see the introduction of two new housewives: Sutton Stracke and Garcelle Beauvais. Although there is tension amongst the ladies, there have been reports that it's been "light on the drama" and "there have been zero fights."
"Sutton seems to be the one causing the only type of stirring among cast members as she hasn't bonded with a lot of them quite yet," a source told Hollywood Life.
"[There's] been essentially no drama at all with Lisa Vanderpump's departure," the source added. "The ladies are all truly friends and [are] getting along, seemingly."
After Vanderpump left RHOBH, there was a gang up on Grammer as she exposed some truths in front of the camera. Some of the housewives also called out Grammer for flip-flopping on her stance on Vanderpump and remaining friends with her. The tension in the group was fierce and producers possibly want to close the season on a high.
Camille Grammer was not given a diamond
After Grammer's strong performance during season 9 of RHOBH it was highly-anticipated that she would get her diamond back. That meant that she would be a full-time housewife on the show and be featured in the opening sequence and holding a diamond on the show's title card.
Ahead of the beginning of production, Grammer said she was removed from a group chat. A few days later she confirmed she had not been asked back to the series.
"I wasn't asked back. It's fine. I did my time on the show. And it's Kyle's show," she replied to a fan in a now-deleted tweet.
In a follow-up tweet, she said that the decision "was up to Kyle" and she was the reason producers didn't extend an invite. "I'm really fine," Grammer added in another now-deleted tweet. "After the reunion, I didn't want to come back. It was an awful experience."
Kyle Richards denied having anything to do with the casting decision but Grammer was firm that production told her otherwise. It seems the latter did not hold a grudge against the production company and took them up on their offer to make an appearance in season 10.
The Real Housewives of Beverly Hills is expected to return to Bravo in the first months of 2020.