Can Fans Save 'Santa Clarita Diet' After Netflix Canceled It?
Santa Clarita Diet has been canceled by Netflix and fans aren't quietly sitting by, hoping that a campaign to resurrect the series from the dead will work and save it for another season.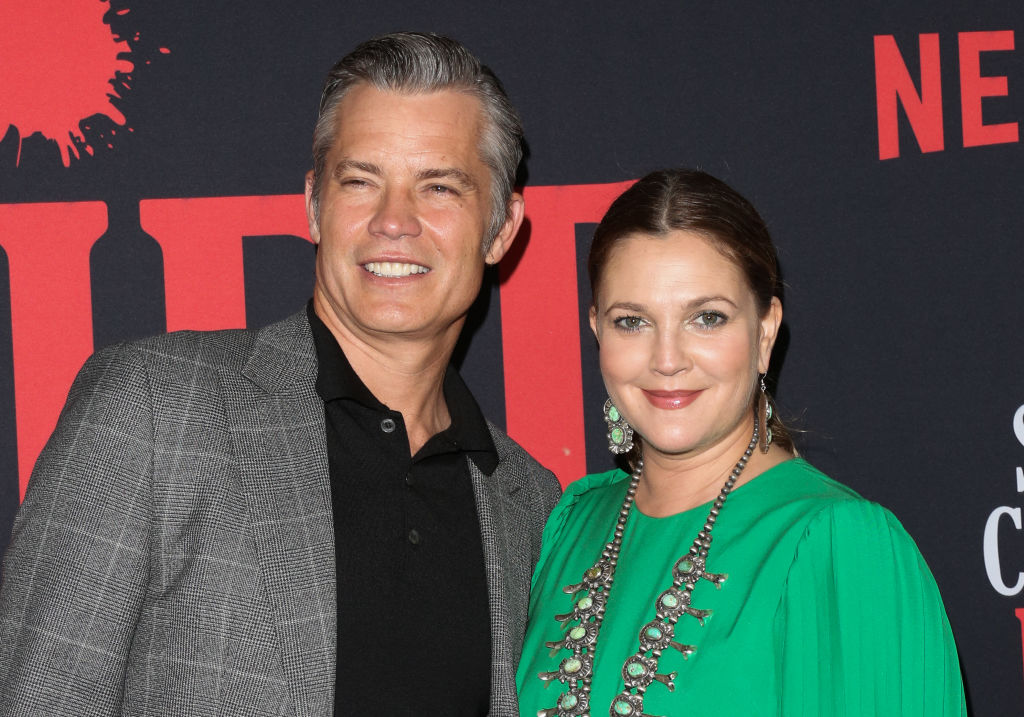 Netflix announced Santa Clarita Diet was canceled
Last week, Netflix announced that Santa Clarita Diet, starring Drew Barrymore as an undead woman with a hunger for human flesh, was canceled after three seasons.
On April 26, Netflix announced it would not be renewing Santa Clarita Diet for season 4, sharing in a statement published on The Hollywood Reporter:
"The world had never known a 'zom-com' until Santa Clarita Diet, and we're indebted to creator Victor Fresco for bringing this idea to Netflix. To their endless credit, the incredible Drew Barrymore and Timothy Olyphant were totally game, with an uncanny knack for comedy that brought Sheila and Joel Hammond to vibrant life, even though one of them was undead. We're grateful to Victor, Drew, and Timothy, along with fellow executive producers Tracy Katsky, Aaron Kaplan, Chris Miller and Ember Truesdell and the terrific cast, including Liv Hewson and Skyler Gisondo, and crew for three hilarious seasons for Netflix members to discover for years to come."
Fans took to social media to vent
Naturally, fans of Santa Clarita Diet weren't happy with Netflix's decision and took to social media to share some feelings.
One fan wrote: "Why was #SantaClaritaDiet cancelled? It was fresh, funny, and weird. I wish you guys would explain to paying subs why it was shelved. @DrewBarrymore and Timothy Olyphant were fun to watch. You guys should reconsider."
One diehard Clarita fan noted: "OK SO netflix REALLY canceled #SANTACLARITADIET? REALLY? like, the only show out here that understands feminism? marriage? real estate in california? the need to eliminate dumbass nazis? the perfection of timothy olyphant's posture & drew barrymore's chaotic glee? I AM ENRAGED."
One of the producers, Tracy Katsky Boomer, was thrilled about the outpouring of fan support on Twitter, sharing: "It means so much to us. Our fans are best, coolest, most interesting, and most intelligent people on Earth — also the best looking -— and we hate to see them upset. But it's pretty incredible to be able to hear how much people enjoyed the show."
Santa Clarita Diet's stars react
The Santa Clarita Diet Instagram account shared the reactions of Barrymore and Olyphant, with Barrymore noting: "Of all of the characters I've ever been, Sheila Hammond is one of my favorites. She and Joel were an amazing couple, who had shared goals. And I am lucky to have worked alongside Tim Olyphant. It was an honor to get to do something so delightful. Sheila lives forever in me. And I am grateful to Victor Fresco, who created a world so unique."

Timothy Olyphant's response might be the best, however, as he shared: "I loved working on this show. I'm going to continue coming in and doing scenes. If they don't want to film it, that's up to them."
Fan campaigns have saved shows before
While fan campaigns don't always work, there are some notable examples of when fan outrage got shows renewed.

When Netflix canceled Sense8 after two seasons and a Christmas special, fans came together to protest and sign petitions — and it worked. While the show didn't get renewed for another season, Netflix announced a special 2-hour finale to wrap things up.
Brooklyn Nine-Nine had some famous fans in their ranks who rallied for the show to come back after cancelation — and it was swiftly picked up by NBC just a day after FOX canceled it.