Can 'Into the Badlands' Pick Up Where 'Firefly' Left Off?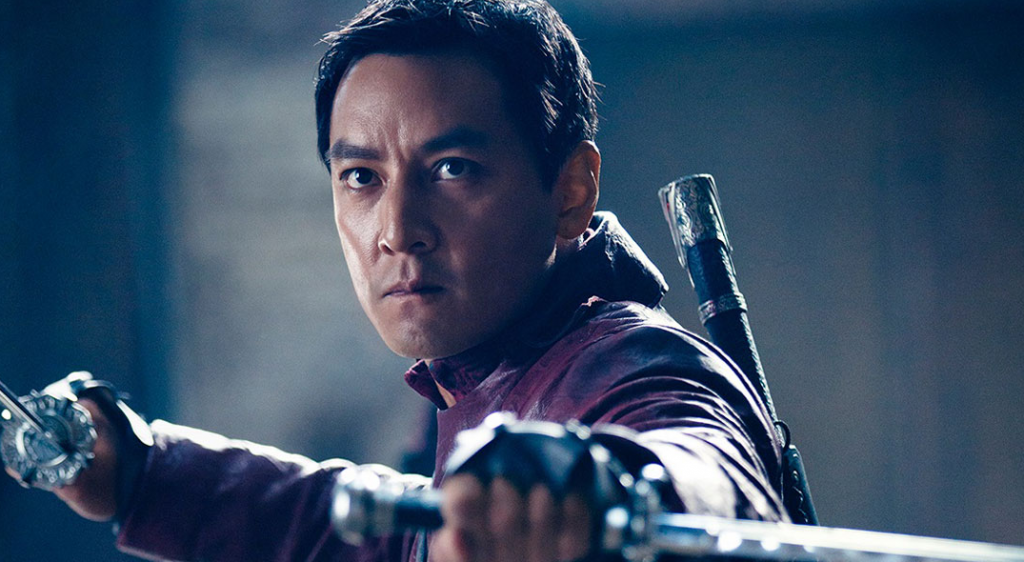 Firefly is often help up as a paragon of sci-fi television. Despite its quick cancellation at the hands of FOX, hindsight has been kind to the Joss Whedon space romp, affording the show posthumous cult status. We're now over a decade removed from its final days on air, and still fans are clamoring for a reboot. Until that happens, droves of loyal Browncoats are left to search for other shows to fill the void. AMC's Into the Badlands is one such show seeking to do just that.
From a ratings perspective, the series has been an absolute smash hit. It debuted to a eye-popping 6.4 million viewers, with ratings the put in the upper echelon for Fall dramas. AMC has long been searching for a successor to the throne of Breaking Bad and Mad Men to join The Walking Dead atop the ratings, and Into the Badlands gives them just that. Thematically, it's the closest thing we've gotten to Firefly in a long time, drawing much of its "future where technology and poverty go hand-in-hand" feel from its predecessor.
Firefly became as popular as it is now through a number of factors. Its ensemble cast featured talent that today are considered among the A-list in Hollywood. Joss Whedon, one of the industry's most accomplished and in-demand creative minds, was the showrunner. Story-wise, there was something about a Western set in a post-apocalyptic future that captured an entirely Star Wars-esque feel (we're talking the original trilogy, none of that prequel nonsense). For anyone to challenge this throne, they would have to successfully build out a similar universe — a task that, until now, no show has been able to achieve.
Now two episodes in, Into the Badlands is beginning to scratch the surface of Firefly. Even so, it's lacked in depth and breadth, as its initial storytelling has been sidelined for its stunning Crouching Tiger-like fight scenes. It's clear that AMC's aim isn't simply to recreate Firefly, instead opting for a show with a unique visual language. The story has suffered as a result of this, but AMC's track record in that department gives us enough hope to stay tuned in for the time being.
In terms of parallels between Badlands and Firefly, it's certainly not hard to see the similarities. Into the Badlands tells the story of a distant future where a ruling class has taken over, keeping the huddled masses underfoot and oppressed. Our hero is a skilled rogue whose world views are slowly being challenged by his circumstances, as he's called upon to end the oppression of that ruling class following the appearance of a young person with a secret. It's a plot that hits many (if not all) of the story beats of your classic Joseph Campbell model, and when you throw in the decidedly Western backdrop, we have ourselves a match made in sci-fi heaven.
Into the Badlands still has a long way to go before it reaches the heights of Firefly, but it's definitely off to a solid start. AMC's proven itself to be a good home for groundbreaking television, so there's plenty of room to grow for the fledgling series. The road to Firefly status is a long one, but we finally have a show that could very well be up for the challenge. As things develop through its first season, keep a close eye out: We may not be getting Firefly back anytime soon, so at this point naming a successor is the quickest path to satisfaction for Browncoats everywhere.
Follow Nick on Twitter @NickNorthwest
More from Entertainment Cheat Sheet:
Want more great content like this? Sign up here to receive the best of Cheat Sheet delivered daily. No spam; just tailored content straight to your inbox.