Can Jenelle Evans and David Eason Adopt a Dog While He Is Under Investigation for Alleged Animal Cruelty?
Jenelle Evans will no longer be on Teen Mom 2 after it came out that her husband, David Eason reportedly shot and killed her dog, Nugget. She has since reacted to the news and the couple is trying to move on.
Some are wondering can the married couple adopt a dog while he is under investigation for alleged animal cruelty? Here is everything you need to know.
David Eason is being investigated for animal cruelty after allegedly shooting Jenelle Evans' dog
Evans revealed that her dog, Nugget died in a tribute on Instagram. Eason claimed Nugget snapped at their 2-year-old daughter before he reportedly shot the dog. Her husband defended his actions on Instagram.
"I dont [sic] give a damn what animal bites my baby on the face," he said according to Us Weekly. "Whether it be your dog or mine, a dog is a dog and I dont [sic] put up with that sh*t at all. I'm all about protecting my family, it is my lifes [sic] mission. Some people are worth killing or dying for and my family means that much to me."
There is now an investigation on the matter. "Columbus County Sheriff's Office and Columbus County Animal Control initiated a joint investigation into allegations," a rep told Page Six. Eason's home has already been checked and it was found that there was "no evidence to substantiate a further investigation."
Evans has since been fired from Teen Mom 2
The investigation on Eason might not totally be settled, but MTV has made a decision about Evans filming. She has been fired from Teen Mom 2.
"MTV ended its relationship with David Eason over a year ago in February 2018 and has not filmed any new episodes of Teen Mom 2with him since," a spokesperson for MTV told Us Weekly. "Additionally, we have stopped filming with Jenelle Eason as of April 6, 2019, and have no plans to cover her story in the upcoming season."
The couple reportedly was hoping to join another reality show. The public has also been keeping an eye on other possibilities for their future.
The Columbus Humane Society revealed the couple can still adopt a dog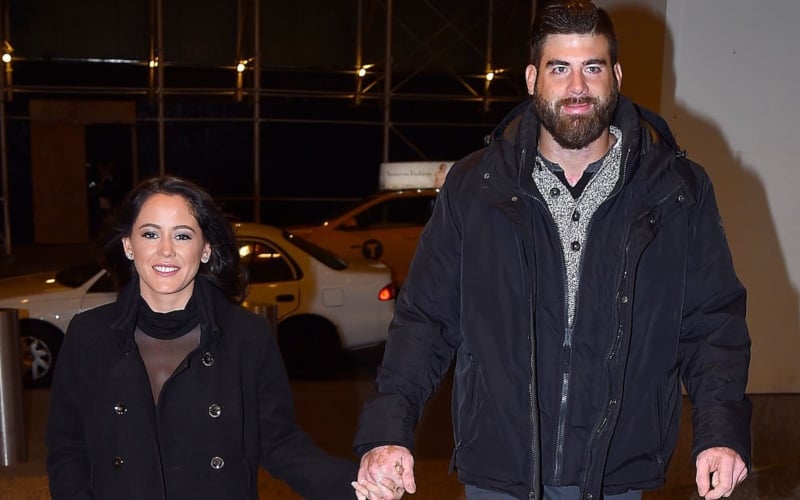 The married couple is trying to work on their relationship since Nugget's death. That reportedly involves them looking into marriage counseling. Some fans may wonder if they can still adopt a dog despite the investigation and the answer is yes.
TMZ reports that the Columbus Humane Society said there is nothing stopping the couple from adopting a dog. This could change if animal control or law enforcement provided documentation explaining why their home would be dangerous for a new pet.
It's also not asked in the application for people to disclose whether they have ever killed a dog through uncontrolled anger. The couple would have their home visited by the humane society to ensure it is safe.
This is all still pertaining just to the Columbus Humane Society, which isn't where the couple got their dog from in the past. The couple also hasn't said whether they plan to adopt a dog.
Read more: 'Teen Mom 2': Jenelle Evans Claims She's Looking into Marriage Counseling with David Eason After Firing
Check out The Cheat Sheet on Facebook!