Can Jill Duggar and Derick Dillard Get Divorced? Their Covenant Marriage Makes It Difficult
Duggars don't get divorced, but that hasn't stopped divorce rumors from swirling around one of the family's most controversial couples. Recently, some fans thought Jill Duggar Dillard and Derick Dillard might be on the rocks.
Why some people have questioned Jill and Derick's marriage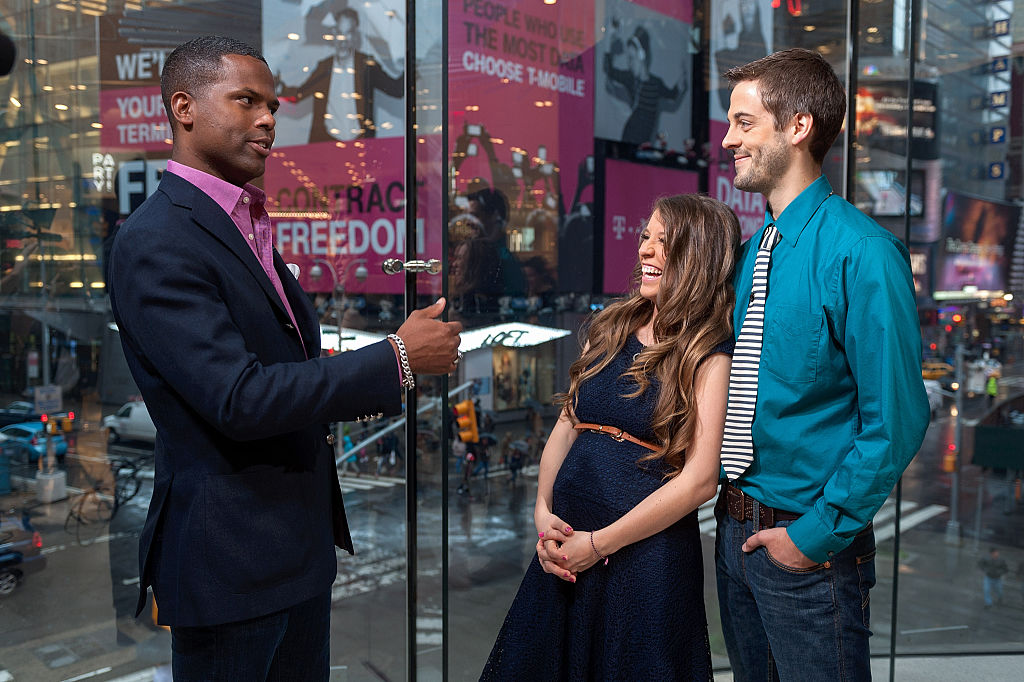 Jill Duggar and Derick Dillard married back in 2014. But it didn't take long for Derick, who is outspoken about his conservative views, to start causing controversy. First, the outspoken Derick got himself fired from Counting On in 2017 after he spoke out against fellow TLC star Jazz Jennings, who is transgender. "'Transgender' is a myth," Derick tweeted. "Gender is not fluid; it's ordained by God."
Derick also had harsh words for Nate Berkus and Jeremiah Brent, the couple who star in Nate & Jeremiah By Design. In a 2018 tweet, he called them "a travesty of a family" and said their lifestyle was "degrading."
Some fans have even speculated that Derick was unfaithful to Jill. In 2017, he tweeted Bible verses related to adultery, such as "He who commits adultery lacks sense; he who does it destroys himself."
Then, last summer, fans noticed that Derick's wife Jill was reading Letters to My Daughter: The Art of Being a Wife. According to the Amazon description, the book "addresses the realities of marriage" and "help[s] you become a godly wife and determine your part in achieving a better marriage." It also discourages divorce. Could Jill's choice of reading material mean there was trouble in paradise?
The Dillards are unlikely to get divorced
As conservative Christians, the Duggars – and the Dillards – aren't fans of divorce. Even after it came out that Jill's brother Josh had molested several of his sisters when he was a teenager and had a profile on Ashley Madison (a site that facilitates extramarital affairs), his wife Anna stayed by his side. That alone makes it seem unlikely that Jill would end her marriage.
But there's another obstacle standing in the way of a divorce for Jill and Derick, if they were ever to want to call it quits: their covenant marriage. When the couple wed in 2014, they agreed to a specific type of marriage that makes it harder to them to legally divorce.
What is a covenant marriage?
Covenant marriages essentially remove the option for no-fault divorce for a couple, who have agreed that marriage is for life. To obtain a covenant marriage in Arkansas (where the Dillards were married), a couple must first undergo pre-marital counseling. After the ceremony, divorce is only allowed if "there has been a complete and total breach of the marital covenant commitment."
If a problem arises in the marriage, the couple commits to making "all reasonable efforts" to resolve the problem before a separation. Divorce is only possible if one partner has committed adultery, committed a felony or other serious crime, physically or sexually abused the other spouse or their children, or if the couple has been living separately for two years .
Covenant marriages are only available in three states: Arkansas, Arizona, and Louisiana. In Arkansas, at least, they are not very common. Between 2002 and 2010, just 1,936 couples were issues covenant licenses, according to Arkansas Times. Over the same period, more than 300,000 traditional marriage licenses were issued.
While there are plenty of rumors about the state of Jill and Derick's marriage, there's no sign the couple plan on separating. Derick, who is currently in law school, has been praising his wife on Instagram for the birthday celebration she threw for him while Jill has been talking up his skills as a #fundad. Whatever the future holds for them, divorce likely isn't in the cards.
Check out The Cheat Sheet on Facebook!