Can Jill Duggar Have More Children? Why Fans Think It'll Be Seriously Tough
Fans have been keeping up with the Duggars for years, and it's tough to know exactly what's going on with the family at all times when there are so many members to keep track of. While Jill Duggar is no longer making regular appearances on Counting On, she still has a hefty social media following and remains a fan favorite. From her soft-spoken nature to her two adorable kids (and, of course, her controversial husband), we all want to know what she'll be getting into next. Not only that, but fans are also curious as to when we can expect another child from Jill, as she's stated she wants many children in the past.
Jill and Derick Dillard currently have two kids, and while they may want more, fans are concerned she won't be able to have them. Here's why.
Jill had two very difficult births that resulted in C-sections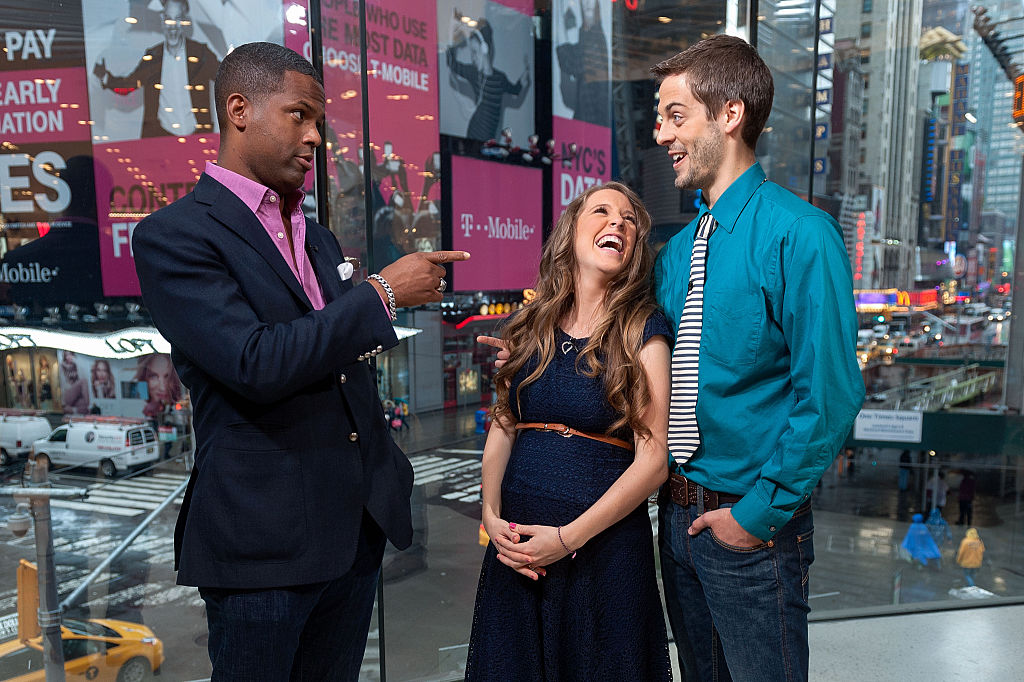 The Duggars may love the idea of having many children, but their pregnancies certainly haven't been the easiest. People reminds us that just like her mother and sisters, Jill tried to have home births and natural deliveries for her children — but she ended up at the hospital anyway. During labor with her first son, Israel, she entered her 20th hour of labor when she noticed meconium, which often signals that the unborn baby could be in distress. She then was transferred to the hospital and endured 70 hours of labor before doctors discovered the baby had flipped into transverse breech position. At this point, Jill knew a C-section was the right choice.
Her second pregnancy also was not without its difficulties. People reports Jill endured 40 hours of labor which also resulted in a hospital visit and another C-section. As she said before her second baby's birth, "labor is unpredictable," and she now knows that more than many others.
Fans worry another pregnancy would be incredibly risky
With two C-sections under her belt, Reddit users noted that Jill may have a seriously difficult time giving birth to another child. As one Reddit user wrote, "Scar tissue builds and each cesarean is more complicated than the last. Many doctors don't recommend trying for any more children after three c sections."
Another user added exactly why having more children after multiple C-sections can be dangerous for the expectant mother. "Just to add a bit of info to this, the major concern with subsequent cesarean deliveries is placenta accreta, meaning the placenta attaches too deeply into the uterus," they wrote. "This is a major problem because so much blood flows through the placenta (600-700mL/minute, or about 10% of a pregnant woman's total blood volume). This means that an improperly managed accreta could lead to the mother bleeding to death in a matter of minutes."
Fans are also concerned Jill will try for another home birth, adding to the risk
If Jill was one to head straight to the hospital when delivering her children, then fans might be less concerned about her having more kids. But, since she's a stickler for home births (much like her mom and siblings), this is extremely worrying for fans. The same Reddit user that discussed the dangers of placenta accreta also added that if Jill was to have a home birth while dealing with either placenta accreta or another condition common in C-section moms called placenta previa, "she would almost certainly bleed to death before getting to the hospital."
Fans are hoping that Jill will focus on her sons, Israel and Samuel, for quite awhile before deciding to have another child. And if she does get pregnant again, Reddit users are also urging her to arrive at the hospital as soon as she begins laboring. There's also the option for Jill and Derick to adopt, which may be safest of all.
Check out The Cheat Sheet on Facebook!