Can Kylie Jenner Really Trademark Her Viral Catchphrase 'Rise and Shine'?
If there's anything we know about Kylie Jenner, it's that she never fails to seize a marketing opportunity. Most recently, the beauty mogul filed to trademark the phrase "rise and shine" after singing it to her daughter, Stormi Webster, in a viral video clip. But does she really have the grounds to do it? Here's what we know.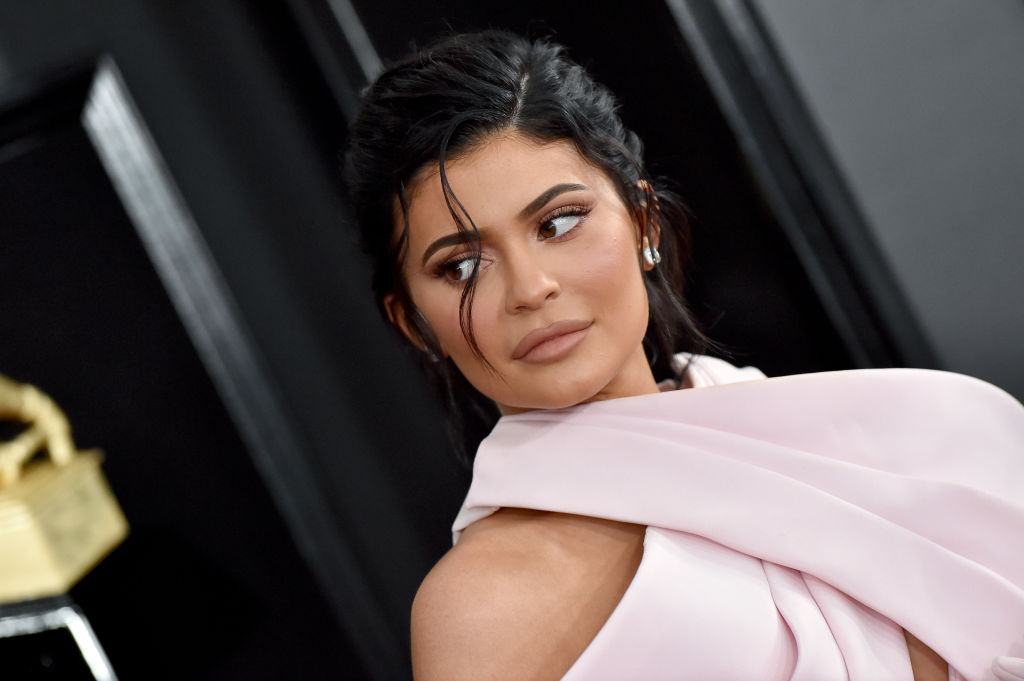 First, a recap of the moment
On Oct. 10, Jenner posted a YouTube tour of her massive office, which includes a room for her daughter, whom she shares with Travis Scott. In the video, the reality star woke up Stormi from a nap and used a sweet tune to do it.
"We're going to wake Stormi up and get out of here and show you guys her room," Jenner told the camera before entering her daughter's room and turning on the lights. "Rise and shine," Jenner sang.
But viewers weren't so pleased with her singing voice and almost immediately began giving the moment the meme treatment. Others copied and remixed it. Even celebrities, including Miley Cyrus and Ariana Grande, joined in on the roasting.
Jenner wants to capitalize on the phenomenon
On Oct. 22, Jenner made a move to own the phrase. According to TMZ, she filed legal documents to trademark "the slang version of the famous wake up call," which would cover cosmetics, as well as "belts, pants, coats, dresses, footwear, gloves, headbands, headwear, jackets, loungewear, scarves, sleepwear, socks, swimwear and undergarments."
But she might have trouble when it comes to her cosmetics application. Trademark attorney David Leichtman told Yahoo Finance on Oct. 26: "There are already several other registrations and applications in the same classes, all of which claim earlier use dates." Though they have variations in usage and spelling, Leichtman claimed that "it is probably close enough that it will draw an objection."
But if she does somehow succeed, it's safe to say that the branded products will be a hit. After Jenner went viral, she released two "rise and shine" hoodies, and both sold out almost immediately.
Her move comes shortly after Kanye West got denied a "Sunday Service" trademark. TMZ reports that the U.S. Patent and Trademark Office determined in mid-October that someone else had already registered the name.
The Jesus Is King rapper had planned on releasing merchandise in honor of his weekly Christian gatherings, which are basically pop-up church experiences.
Jenner has faced backlash for trying to trademark "rise and shine"
As you can imagine, people are not happy that Jenner, a "self-made billionaire," is trying to capitalize on this, especially considering that the phrase is already so commonly used.
Many of them took to social media to share their opinions, writing things like, "I just trademarked Good Morning" and "Stop trying to profit off of literally everything, you have enough money."
As of writing, Jenner has not commented on the backlash. But it seems like she's simply trying to grow her brand. Over the past year or so, Jenner has reportedly filed for more than a dozen trademarks for beauty products, nail and hair care lines, and more. Many of the applications are still pending.
But here's wishing her good luck on her effects.