Can Marie Osmond Save 'The Talk'?
With nine seasons in its rearview mirror, The Talk has seen more co-host changes than most other talk shows. In fact, when Sara Gilbert leaves the show, only one original panelist will remain. Some sources predict the ten-year-old talk show will wind up just like The View, unless someone steps in and shakes things up. Can Marie Osmond save The Talk?
Since making its CBS debut in October 2010, The Talk has been well received by critics and audiences. If truth be told, outsiders may be more enamored by the show than are the actual panelists. The first season sailed along smoothly with six co-hosts. Although The Talk didn't win, the girl-chatty show was nominated for several Daytime Emmy Awards. By the time the second season started, one co-host was gone and two new hosts were added to the panel. When the eighth season began, another co-host was gone.
Why Sara Gilbert is leaving 'The Talk'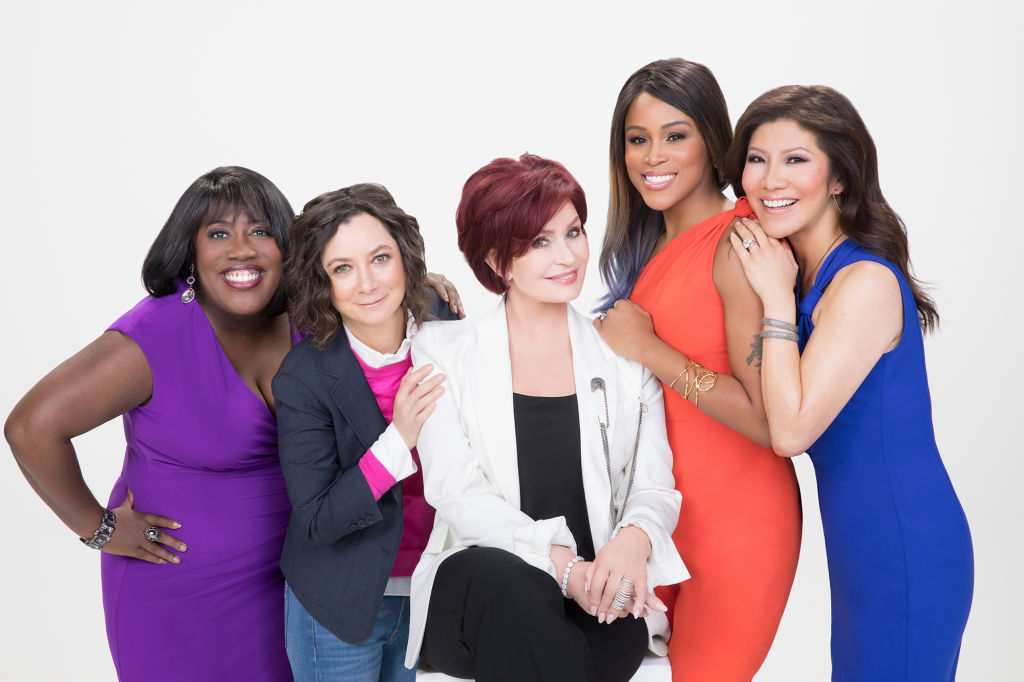 Sara Gilbert announced her imminent retirement from The Talk during an April episode of the show. As reported by Variety and other sources, Gilbert expressed mixed feelings about leaving the show she helped to create.
"This is something I have been struggling with for a while, and going back and forth. But I've decided it's time for me to leave the show. I obviously love it here and this was extremely difficult. But my life was slightly out of balance, and I was not spending as much time with my three kids as I would like."
Will Marie Osmond join 'The Talk'?
Fortunately, the newest co-host is another beloved American icon: Marie Osmond. And if you don't know who she is by now, you soon will. If you ask us, nobody can replace Gilbert. Nonetheless, Osmond will bring a wealth of talent and Mormon sass that are bound to boost The Talk's ratings slump like nobody's business. Or will she? Does Osmond have what it takes to save a sinking show?
Who is Marie Osmond?
Born October 13, 1959, Osmond was born into a family that was already up to their ears in showbiz. Several of her siblings (she has eight brothers) started singing professionally as 'The Osmond Brothers' when Marie was a toddler. Thanks to savvy management by the Osmond family patriarch, George, the boys procured a career-changing appearance on the then-popular The Andy Williams Show in 1962. Before long, the talented youngsters were semi-regulars on the show. When two-year-old Marie waddled onstage, her place in the family entertainment dynasty was a done deal.
Can Marie Osmond save 'The Talk'?
Anyone who suspects Osmond of being a one-dimensional character is sure to eat their words once she starts co-hosting The Talk. Not only does Osmond sing and chat, but she also designs dolls. She also happened to begin co-hosting an award-winning TV variety show when she was a teenager. On the air from 1975 to 1979, Donny and Marie was hosted by the effervescent brother and sister duo of Marie and Donny Osmond. Presented as a cleaner, younger sort of Sonny & Cher Show, Donny and Marie featured wholesome laughs the whole family could enjoy. But that's not all.
According to Marie's official website, the 5'5″ songstress has spent five-plus decades entertaining audiences around the world. Sure, she sings, but Osmond also dances, acts, and delivers great ad lib stage banter. The Talk may be in trouble, but it won't be for long, once Marie Osmond takes her seat on the panel. And don't think for a minute that she won't have plenty to talk about. Marie married the same man twice with one husband in-between. She's also been a New York Times Bestselling author three times and survived the suicide of a son. We expect the perky brunette to charm viewers and critics alike with the showbiz savvy she first showed the world when she was a little kid.
That, friends, may be what ultimately saves The Talk from an ignominious end.