Can Melissa McCarthy Make Time for 'Ghostbusters'?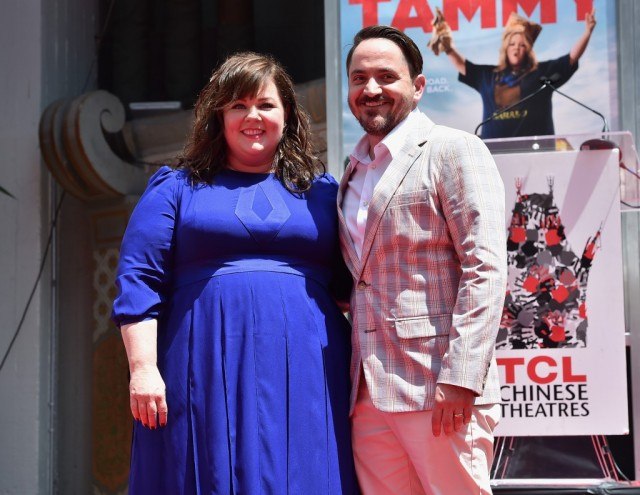 Melissa McCarthy has been name-dropped as a potential cast member for the upcoming female-led Ghostbusters reboot ever since rumors of the film first started flying. But now, it seems the suggestion could soon become a reality. The actress is reportedly already in early talks to star in the remake of the classic comedy — if she can fit it into her busy schedule, that is.
The new Ghostbusters flick will reportedly act not as a sequel for the original 1984 film, but as a "strong origin story" for the new characters. According to The Hollywood Reporter, McCarthy has emerged as an early fronrtunner for a part in the forthcoming reboot. It's easy to see why, given her comedic capabilities and her long history with director Paul Feig. The two have already teamed together on three different movies: the largely successful female-focused comedies Bridesmaids and The Heat, as well as the upcoming flick Spy.
But though many — including original Ghostbusters star Bill Murray — consider the funny lady to be an obvious choice for the movie, her participation isn't exactly a done deal yet. Per THR, whether or not she gets a part could all come down to a matter of scheduling. Between her CBS show Mike & Molly and an already jam-packed film slate, the actress may simply not have the time to take on another project. Aside from her filming schedule on the sitcom, she is also next due to shoot the comedy Michelle Darnell, her second collaboration with husband Ben Falcone that's scheduled for release in 2016.
With so much on her plate, it remains to be seen whether McCarthy will be able take on the ghostbusting reins. While there's a chance the schedules may not work out, there's still hope for those who want to see her in the film. THR reports that current negotiations have suggested the possibility of McCarthy shooting Michelle Darnell in mid-March, allowing her to then film Ghostbusters in June. Aside from the timing issues, there are also reportedly still several creative meetings left to be had with the actress.
Of course, McCarthy is only one of several names that have been suggested as potential contenders for the project. Kristen Wiig, Jennifer Lawrence, Emma Stone, and Rebel Wilson have all been rumored to be tied to the film in the past several months. While Lawrence and Wilson are reportedly no longer in contention at this stage in the process, Stone is still a possibility, depending on her availability. As of now, though, it seems Feig and the rest of the Ghostbusters team are placing most of their focus on confirming McCarthy as a star before rounding out the rest of the cast.
No official offers have been made just yet, and the studio is reportedly compiling a list of other stars in case McCarthy can't take on the project, so we'll have to wait to see how it all plays out. Still, given what a popular choice McCarthy seems to be for the film, it's safe to say that many would be excited to see her lead the reboot.
Next up, McCarthy re-teams with Feig on the upcoming action comedy Spy, due to hit theaters on May 22. She also lends her voice to the animated feature B.O.O.: Bureau of Otherworldly Operations, although an exact release date has yet to be confirmed.
More from Entertainment Cheat Sheet:
Want more great content like this? Sign up here to receive the best of Cheat Sheet delivered daily. No spam; just tailored content straight to your inbox.