Can Natalie Portman Pull Off Playing Two Female Political Icons?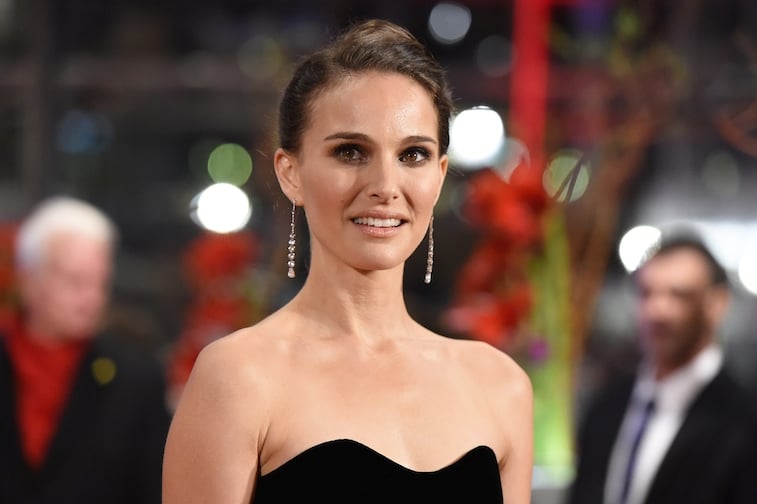 Just days after announcing that she would portray Supreme Court Justice Ruth Bader Ginsberg in an upcoming movie, Natalie Portman is now set to take on yet another political icon. The actress has reportedly just signed on to play Jackie Kennedy in a new biopic, Jackie.
According to Deadline, the film will star Portman as the former First Lady, as she fights to define the legacy of her husband, President John F. Kennedy, in the first four days following his assassination. Pablo Larrain (No, Post Mortem) is on board to helm the film, which was written back in 2010 by Noah Oppenheim (The Maze Runner, Allegiant: Part 1). Meanwhile, Darren Aronofsky, the director of Portman's Oscar-nominated film, Black Swan, will serve as producer on the project.
The role has actually been a long time coming for Portman. As Deadline reports, the actress first started circling the titular part in the movie in 2012. By that point, the script had already changed hands several times. It was first eyed by Steven Spielberg in 2010, as a possible project for HBO. Aronofsky and actress Rachel Weisz were then planning on collaborating on the film, but both decided to move on following their breakup. Eventually, Portman caught wind of the script and expressed interest in taking on the project as a starring vehicle. It's taken a few years to nab the right director and make her participation official, but now Jackie's finally moving forward with Portman in the lead.
For the actress, this is only one of a slew of ambitious projects that she has on her plate. Jackie is actually the second high-profile biopic Portman has signed on to lead this month alone. As previously mentioned, the actress also recently boarded the film On the Basis of Sex, in which she will portray Ginsberg and the numerous obstacles she's faced in her fight for women's rights.
Both projects mark significant roles for Portman, but it'll be some time before we see either hit the screen. Larrain reportedly has another biopic, Neruda, about the famous poet, to work on, before he can start production on Jackie.
Meanwhile, Portman is busier than ever, with several new projects in the pipeline. She's unveiling her debut directorial effort, A Tale Of Love And Darkness, at this year's Cannes Film Festival. The actress wrote, helmed and starred in the film, which is based on Israeli author Amos Oz's 2003 novel of the same name and has been earning mixed critical reviews at the festival so far.
Next up, she'll co-star with Ewan McGregor and Rodrigo Santoro in this September's action drama Western, Jane's Got a Gun. Portman also has two projects with acclaimed director Terrence Malick in the works: Knight of Cups, in which she'll appear alongside Christian Bale and Joe Manganiello, is due out this summer, and Weightless, a drama that also co-stars Bale and Michael Fassbender, is scheduled to premiere sometime in 2016. Planetarium, a drama co-starring Lily Rose Depp that's due for release next year, is also on Portman's jam-packed schedule of upcoming films. Lastly, the actress is reportedly in talks to star in Annihilation, a post-apocalyptic horror adventure from Ex Machina director Alex Garland.
Taking on two female political icons is a gutsy move for any actress, but between Portman has proven to have impeccable taste in roles before and her strong resume certainly inspires confidence. With so many movies in the works though, it seems portraying the notable women will only be part of what's clearly shaping up to be a very big couple of years for the actress.
Though no potential premiere date for Jackie has been revealed just yet, the project is reportedly expected to start filming by the end of the year.
More from Entertainment Cheat Sheet:
Want more great content like this? Sign up here to receive the best of Cheat Sheet delivered daily. No spam; just tailored content straight to your inbox.