Can 'Shazam' Movie Find 'Guardians of the Galaxy'-Level Success?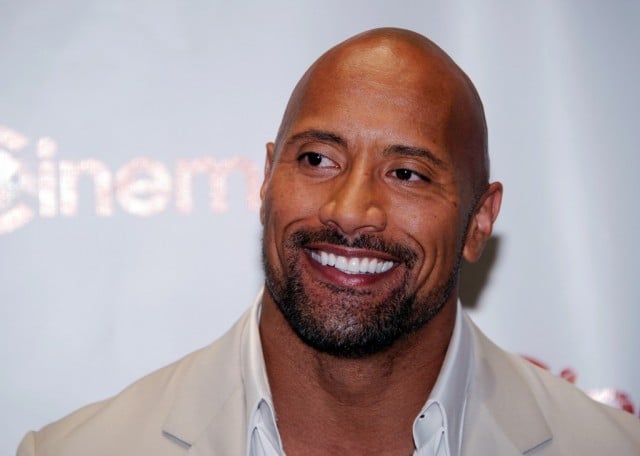 Dwayne "The Rock" Johnson has announced on Twitter that he's set to play the villain Black Adam in the movie version of the relatively obscure DC comic Shazam being brought to the screen by Warner Bros. The Hollywood Reporter said that there is a screenwriter and a producer attached to the project, but who will star as the hero Shazam is currently unknown.
DC has been trying to catch up with Marvel at the movie game for ages. Marvel's cohesive universe, more lighthearted approach, and ownership by Disney have made its movie properties more successful than DC's. DC has had big hits, in particular with the Batman Dark Knight franchise, but movies like Green Lantern have flopped at the box office while even Marvel's lesser-known properties seem to be infallible.
When it was first announced Marvel planned to make a Guardians of the Galaxy film, many questioned the decision to make a movie based on the unpopular comic about a bunch of aliens who essentially spend their time looking for expensive stuff to pawn. But Guardians went on to be the highest-grossing movie of the year so far after its release in August, making $275 million throughout the typically slow month at the box office according to Box Office Mojo. DC's attempt at turning a less-known comic into a blockbuster didn't turn out so well, as Green Lantern only made $116 million domestically during its run in theaters despite starring Ryan Reynolds and Blake Lively.
Shazam himself has a controversial history. The character was originally named Captain Marvel and published by Fawcett Comics back in the 1940s, at which time the story of a boy who could transform himself into a hero with the powers of six mythological figures by saying the word "shazam" (an acronym for Solomon, Hercules, Atlas, Zeus, Achilles, and Mercury) was a top-seller. DC ended up suing Fawcett over the hero, who they felt was a copy of their own Superman. Later, his named had to be changed from Captain Marvel to Shazam due to complaints from Marvel about their own Captain Marvel. Now, not many aside from comic book aficionados know who Shazam is.
Shazam has made it on a variety of lists of the best superheroes and comic book characters of all time, but he still has a lot in common with Superman, so it will take some work from the filmmakers to turn him into an original hero that viewers will want to learn about rather than a kind of poor man's Superman. After all, the box office and critical performance of Zac Snyder's Man of Steel showed that even Superman doesn't guarantee a successful movie.
Perhaps DC and Warner Bros are betting that if they get some good star power like Marvel did with Chris Pratt, Zoe Saldana, Bradley Cooper, and Vin Diesel in Guardians of the Galaxy, then they can entice viewers into checking out a movie about Shazam if they know it's based on a comic book and has some big stars. The Rock is a good place to start, and we'll see who they get to portray the titular hero.
Depending on how a movie about Shazam does, other small DC characters could start getting their own films as well. Warner Bros and DC have announced plans for nine untitled DC Comics movies to be released through June 2020; about two DC Comics movies a year. Some lesser-known characters that Warner and DC could take a stab at include a stand-alone movie for Dick Grayson, a.k.a. Batman's sidekick Robin, who has ties to almost every character within the DC universe. The current Grayson comic has been a recent bestseller, showing interest in the character from fans that could be parlayed into bigger success.
Harley Quinn is another DC character who has been selling a lot of comics lately. The villainous side-kick to the Joker would make for a great main female character in the DC movie world, something that Marvel has with Scarlett Johansson's Black Widow, even though Black Widow's long-overdue standalone film is still yet to come. Getting a standalone Harley Quinn movie off the ground could be a way for DC to beat Marvel at something, though making a movie around a villain can be a bit trickier than one about a hero. A Wonder Woman spinoff is much more likely, but with so many slots to fill why not both? DC could endear itself to female audiences by possibly having not one but two major female characters carrying their own franchises.
It seems that Shazam is going to be DC's first experiment into its less-familiar back catalog. The company has Zack Snyder's anticipated Batman v. Superman: Dawn of Justice set to come out March 25, plus several likely Justice League sequels to follow that are more likely sure-bets in terms of box office draw, but it will have to mine some unfamiliar territory if the company is going to catch up to its arch-nemesis Marvel.
More from Entertainment Cheat Sheet:
Follow Jacqueline on Twitter @Jacqui_WSCS
Want more great content like this? Sign up here to receive the best of Cheat Sheet delivered daily. No spam; just tailored content straight to your inbox.