Canada Wants Netflix to Pay for Using Real Disaster Footage in 'Bird Box'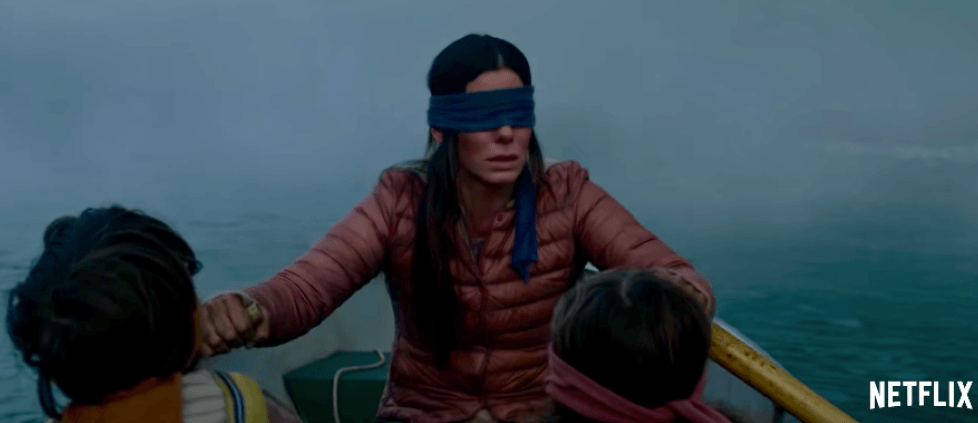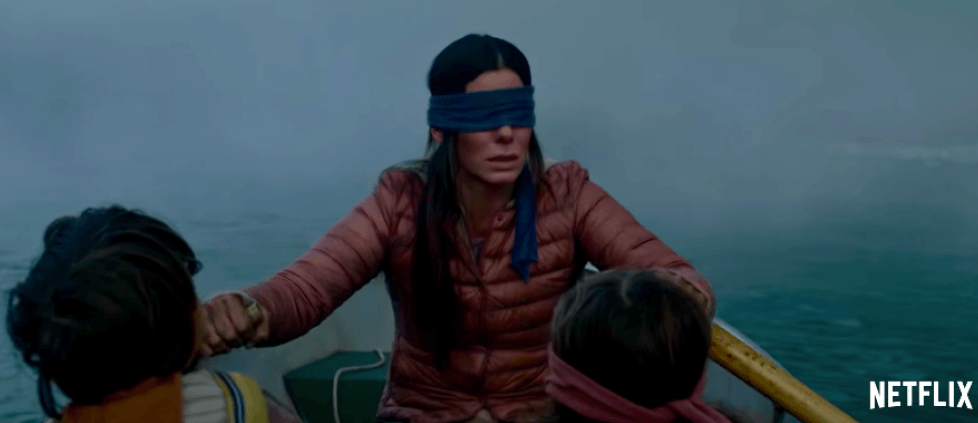 As 2018 came to a close, a Netflix original movie called Bird Box riveted viewers while stirring no small amount of controversy over the use of actual disaster footage. Now, the government of Canada wants the streaming service to compensate residents of the Quebec town where the lethal catastrophe occurred.
The Bird Box scene that triggered the controversy shows two female protagonists played by Sandra Bullock and Sarah Paulson watching a televised newscast about widespread European disasters. The footage in question wasn't in Europe, however. It was film footage of a real-life train explosion that caused the death of almost 50 persons and caused horrifying damage to the town of Lac-Megantic, Quebec on July 6, 2013.
Local outrage
Julie Morin is the mayor of Lac-Mégantic. Upon seeing the footage used in Bird Box, she was understandably upset. In a statement to Canadian Broadcasting Corporation, she decried Netflix decision to utilize the tragic film footage:
"It's hard enough for our citizens to see these images when they are used normally and respectfully on the news. Just imagine, to have them used as fiction as if they were invented."
The tragic derailment and subsequent explosion of an unattended 74-car freight train loaded with toxic chemicals stands as the fourth-deadliest railroad accident in the history of Canada.
When Netflix initially produced Bird Box, they legally licensed the disaster footage from a stock vendor known as Pond5. According to Celebrity Jar, Netflix also used the same licensed footage from the Manhattan-based vendor in at least one episode of the third season of another proprietary series, Travelers.
According to Exclaim magazine, a high school ethics teacher named Guillaume Bouchard was the first to cry foul over the use of the train derailment disaster in Travelers.
"I thought, no way. No way did they do that. I don't know anyone who died in Lac-Mégantic, but if I was someone who lost someone close and I was home and I saw this, I don't know how I would react. It wouldn't be good."
When Netflix received a request to remove the footage from Bird Box, they considered but denied it. More than 45 million Netflix accounts tuned in to watch Bird Box during its first week, according to Inside Edition.
Citing the possibility that inadvertent viewing of the footage could cause residents of Lac-Megantic "to imagine their own family members" in the conflagration, New Democrat Party legislator Pierre Nantel expressed his concerns about the potential damage Netflix might cause if they don't remove the film clip.
Sorry, but …
In response, a Netflix rep said they were sorry. "We apologize to the Lac-Mégantic community and to Netflix members who were saddened by seeing this footage." But, they still didn't take down the controversial Bird Box disaster footage.
Pond5 was a tad more accommodating, explaining to BuzzFeed that the disaster footage used by Netflix had been 'taken out of context' and offered condolences to the families affected by the train derailment tragedy. A spokesperson for the media licensing company further explained that "Peacock Alley Entertainment (producers of Travelers) had "no intention to dishonor the tragic events of 2013."
Last week, the Canadian Parliament ramped up the request with a fresh, non-binding parliamentary motion that demands compensation to certain people affected by the real-life train disaster in Quebec.
Since passage of the motion, Netflix has not delivered a public comment about the use of images in Bird Box. In a previous letter, however, from Netflix to Quebec's culture minister, the streaming giant accepted Canada's grief attached to the unfortunate images while simultaneously explaining that they cannot -and will not- modify "finished content."