Canceled TV Shows That Could Still Make a Return
It used to be a fairly uncommon thing for a TV show to return after being canceled. But these days, in the age of the TV revival, it is happening more and more often. Over the past few years, we've seen tons of canceled shows return, and in 2018, many more are on the way.
Sometimes, the show is one that just recently got canceled by another network, such as American Idol. But in other cases, a show that was canceled years ago can still come back, such as Young Justice, which is returning in 2018 after being canceled in 2013.
So what are some other shows that have been canceled but have a good chance of getting a second life? Here's a look at the ones we think are most likely to return. We'll be talking specifically about canceled shows, not including series that ended naturally after a long run, like The West Wing or Lost.
1. Hannibal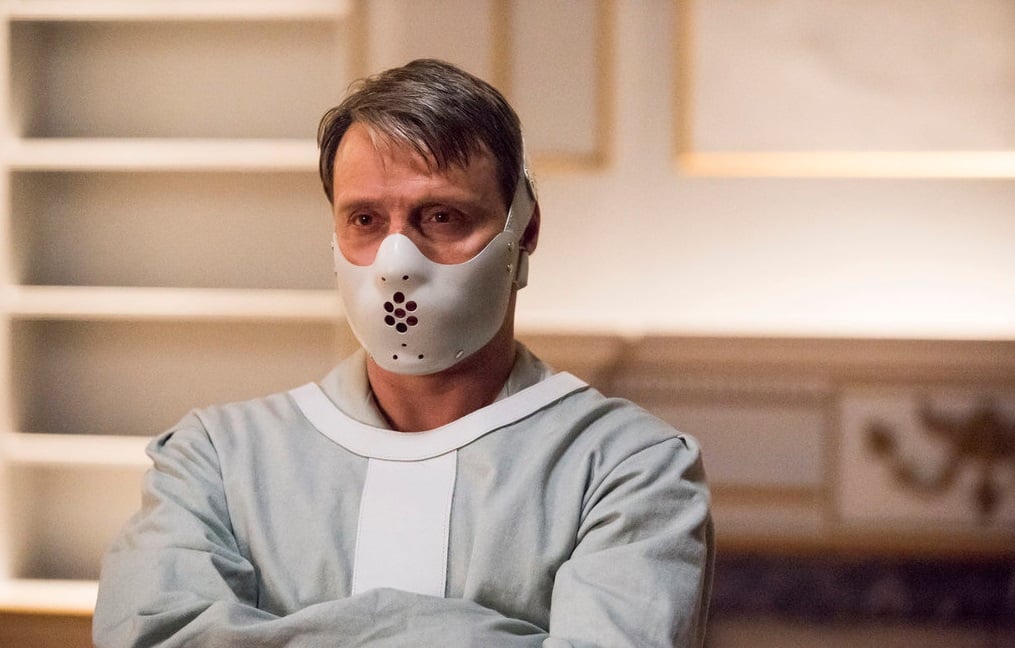 NBC canceled its low-rated but critically acclaimed series Hannibal at the end of the third season. The Season 3 finale did sort of work as an ending, but there was enough left open that Bryan Fuller was clearly prepared to keep the story going had the network been interested.
Ever since then, there has been talk of a revival. That began literally days after the finale when Fuller suggested that there had been some conversations with Amazon and Netflix. Both streaming services ended up passing, but then Fuller said that a feature film might be possible.
In August 2017, Fuller said that discussions of a revival have officially begun. The cast is interested, and Fuller is now free, having left American Gods. So now, he just has to find someone willing to finance the project.
Next: This show was just recently canceled, but fans are calling for it to be revived.
2. Dirk Gently's Holistic Detective Agency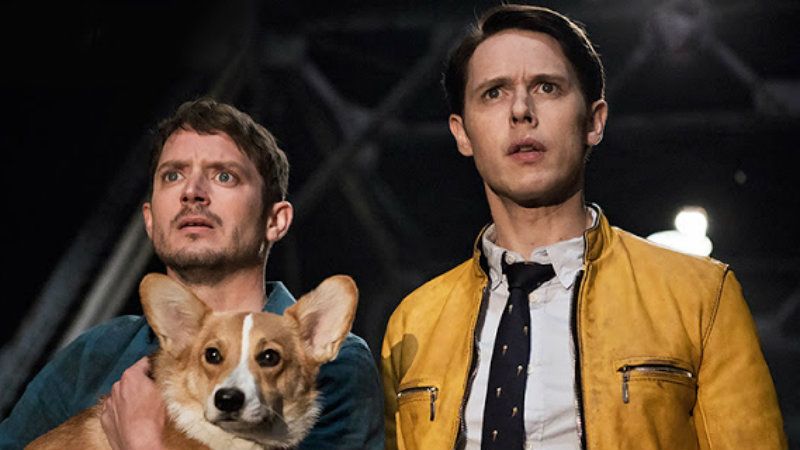 BBC America canceled its comedy, Dirk Gently's Holistic Detective Agency, in 2017 after two seasons. The show's ratings were never great, but it did have fans. After the cancellation, those viewers launched petitions and hashtags in an attempt to get someone, possibly Netflix, to save it.
Executive producer Arvind Ethan David took to Twitter in March to reveal that attempts to get Dirk Gently picked up by another network had failed. However, he still gave fans a glimmer of hope that they might see more Dirk sometime down the line.
"We're not saying never," he wrote. "In years to come, perhaps there will be Dirk Gently the Movie, or Dirk Gently the Animated Series, or Dirk Gently the Role Playing Towel Game."
Next: Fans are still frustrated that this canceled show ended on a cliffhanger.
3. My Name is Earl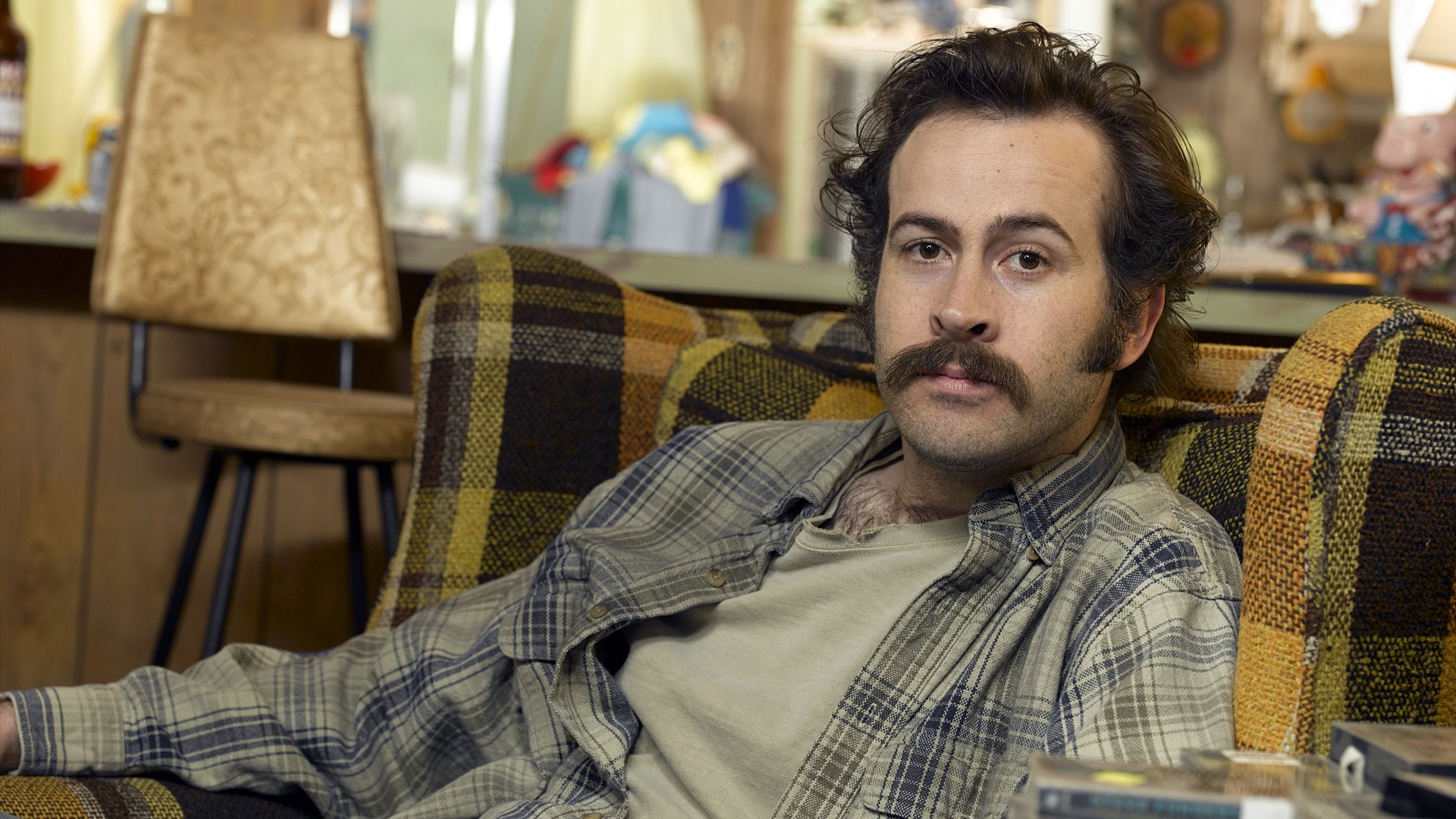 My Name is Earl is the worst kind of canceled show: the kind that ended on a cliffhanger. At the end of the NBC comedy's fourth season, Earl finds out that Darnell is not Earl Jr.'s biological father, opening up the question of who his real father is. Not only did the series finale not resolve anything, but it even ended with "To Be Continued."
Jaime Pressly, who played Earl's ex-wife on the show, said in 2017 that she would return for a possible revival "in a heartbeat." Jason Lee has also said he'd love to return for a wrap-up movie.
The only issue with this would be the fact that creator Greg Garcia already gave away what the plan for the end of the show would be in a Reddit Ask Me Anything. However, he did say in that same AMA that "if a studio wanted to do a My Name is Earl movie, I'd certainly be up to it."
Next: This great sitcom ended far too soon.
4. Happy Endings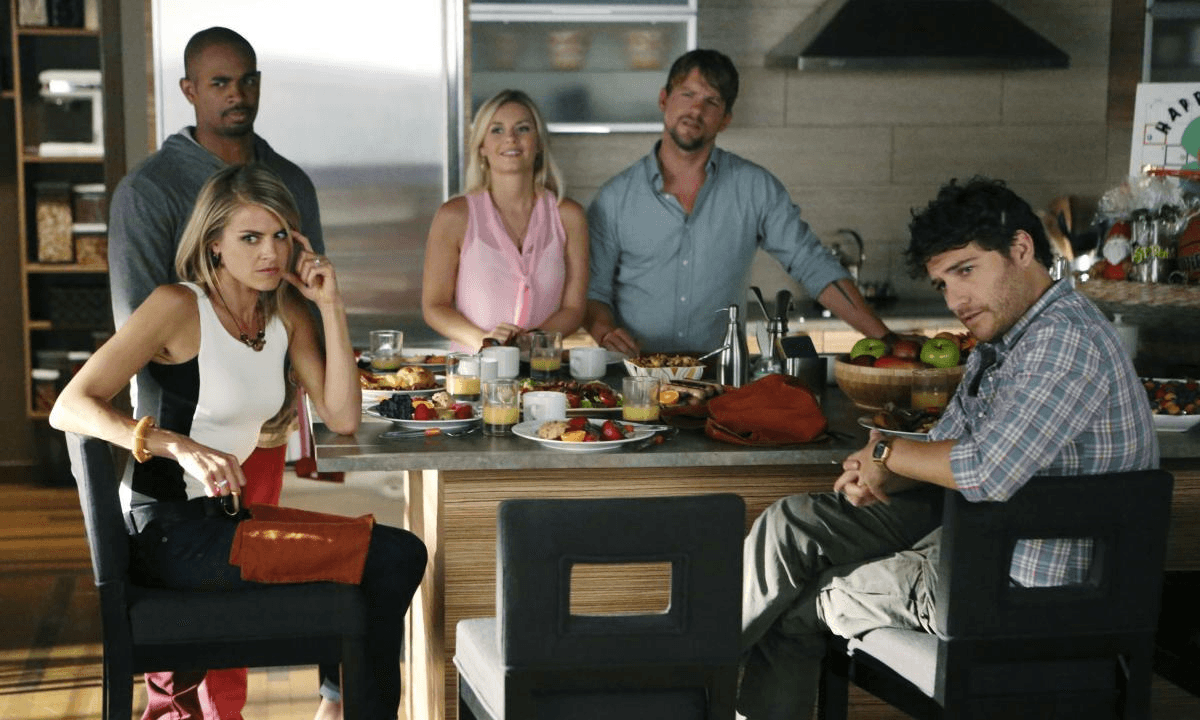 Fans of ABC's Happy Endings were devastated when the network canceled it at the end of the third season. Immediately after the show's cancelation, there was some talk of another network like USA or TBS picking it up. But that didn't work out, and the cast's contracts expired.
In 2015, the official Twitter page for the Happy Endings writers room tweeted a link to a countdown clock, leading to speculation that an announcement of a revival was imminent. It turned out to be an April Fools Day joke, though.
However, that joke did reignite interest in an actual revival. The show's creator, David Caspe, told Entertainment Weekly, "The cast wants to do it and the writers want to do it. It wouldn't shock me if we did something. Never say never because something may pan out in the future."
Next: This show was canceled twice, but we still likely haven't seen the last of it. 
5. Community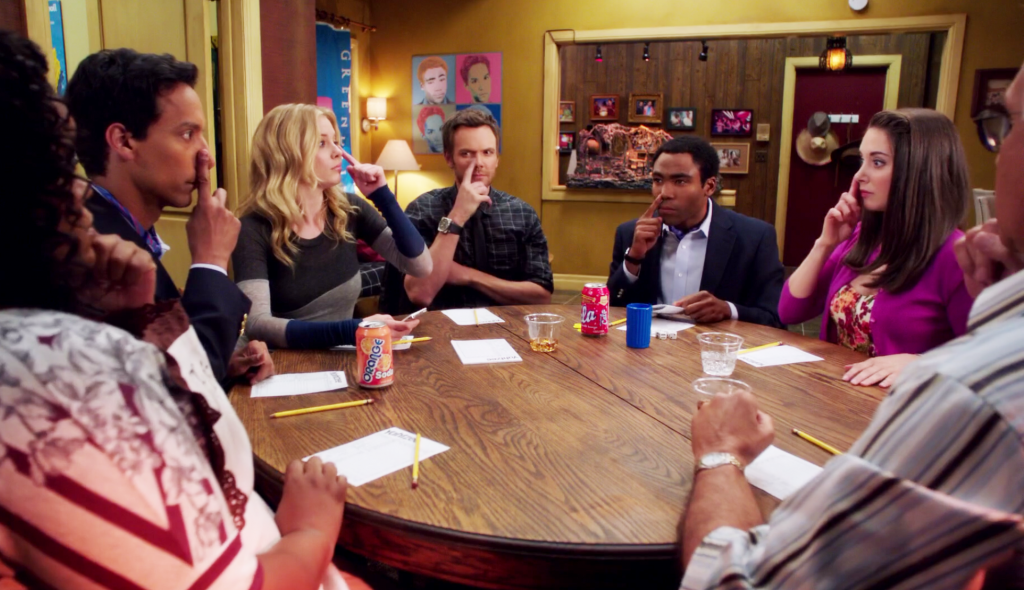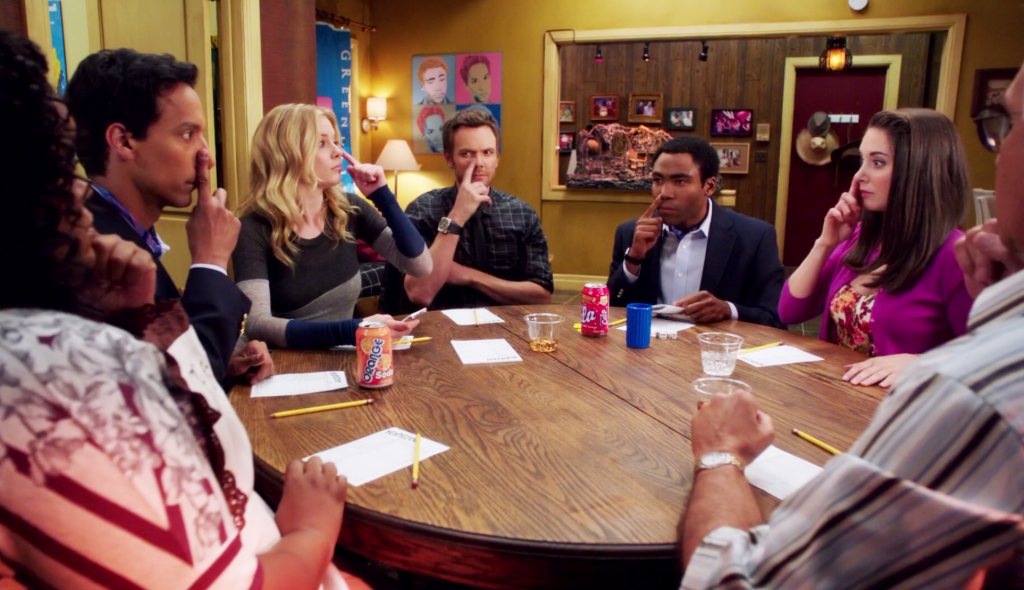 Community is already a show that returned from cancellation; NBC axed it after the fifth season, only for Yahoo Screen to pick it up for Season 6. But although that revived season was great, Yahoo lost a lot of money on it and had to shut down its streaming service as a result.
So at the end of Season 6, Community was canceled for the second time. However, the plan for years has always been to do six seasons and a movie. So will the show return for that fabled feature film?
Most of the cast seems interested, and in November 2017, Harmon said that he keeps "having conversations with the kinds of people that could make it happen."
Next: This show only lasted one season, and fans are still begging for more.
6. Terriers
Terriers is one of the greatest one-season shows of all time; despite receiving extremely positive reviews, FX canceled the series after just 13 episodes.
In 2016, the show's creator, Ted Griffin, hinted that he has "investigated" the possibility of a revival.
"I think we would like to make a movie," he said. "And I think we have the idea sort of what we'd want to do, we just need to clear it with Fox."
Next: This show came from a beloved creator whose shows always seem to be canceled. 
7. Pushing Daisies
Bryan Fuller has the worst luck with his shows. Of all of the series that he has created, prior to American Gods, every one has ended in cancellation. But next to Hannibal, the show Fuller fans most want to see return is Pushing Daisies, which was canceled at the end of its second season.
In October 2017, Fuller told Vanity Fair that he still wants to continue it somehow. "I still would love to do Pushing Daisies as a Broadway musical," says Fuller. "I'd love to see it return as a mini-series for Netflix, Apple, or Amazon, or whoever would pick it up."
Fuller also revealed that he asks Warner Bros. about the possibility of bringing it back literally every year.
Next: Could this HBO series be continued on another network? 
8. Project Greenlight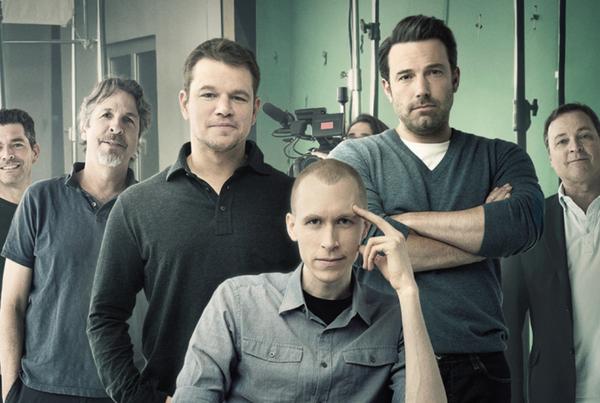 Matt Damon and Ben Affleck's HBO documentary series Project Greenlight returned in 2015 after a 10-year absence. But HBO canceled the series in 2016, saying they were only interested in a one season revival.
However, Damon wasn't ready to let go of the show. He said at the time that he was planning to shop the series around to other networks.
Seeing as there was already a decade-long break between seasons, we shouldn't rule out the possibility of a fifth season for a while.
Next: This show canceled in 2018 is being shopped around to other networks. 
9. The Shannara Chronicles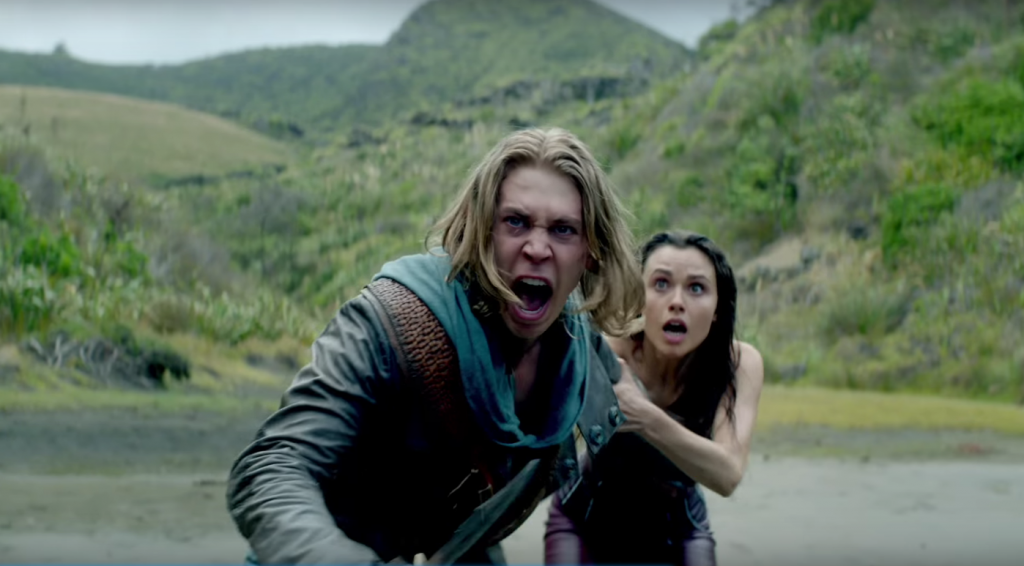 When The Shannara Chronicles premiered on MTV in 2016, it was the network's most-watched scripted series of that year. But for the second season, the show was relocated from MTV to Spike. Viewership for the second season was a huge step down from the first, and in January, it was announced that the show had been canceled.
However, Deadline reported at the time that the show's production company would be shopping it around to other networks.
Next: Fans were surprised when this Marvel show was canceled.
10. Agent Carter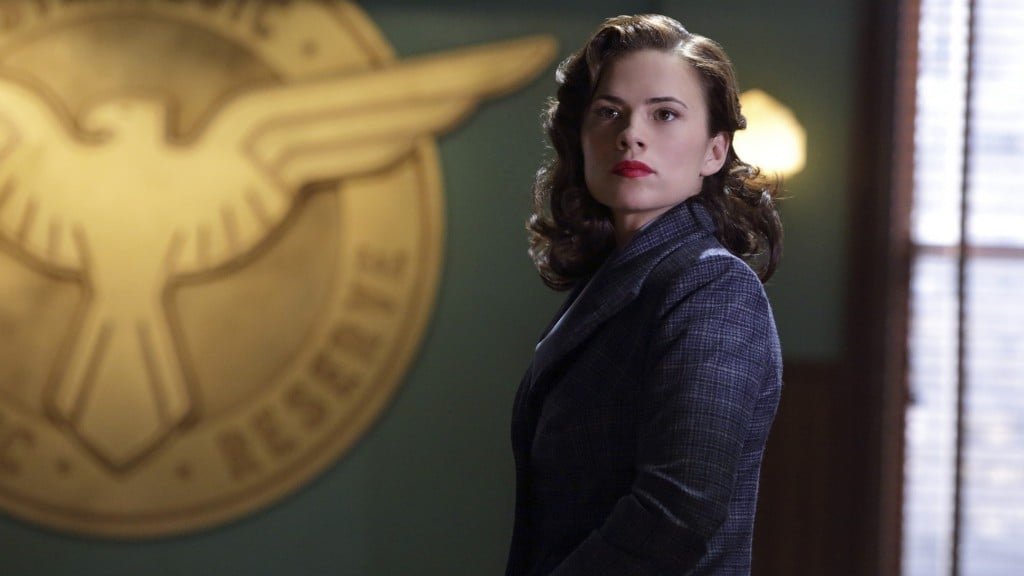 Of Marvel's ABC shows, Agent Carter was the one that received the best reviews, getting a far better reception than Agents of S.H.I.E.L.D. and Inhumans. Yet the show was canceled after two seasons.
Since then executive producer Michele Fazekas said in 2017 that she would love to do a revival. Hayley Atwell also said in 2017 that a third season is possible because the show has a dedicated fanbase.
Even if ABC doesn't decide to continue the show, it's possible Disney could do something with it on their upcoming streaming service.
Next: This series was named one of the top cult shows of all time. 
11. Jericho
While it was still on the air, TV Guide ranked Jericho as the #11 cult show of all time. Unfortunately, CBS canceled it at the end of Season 2, and writers never had the chance to wrap things up. Jericho did continue in comic book form, but not in live action.
In 2017, actor Skeet Ulrich revealed that about five years earlier, Netflix was ready to pick up a Jericho revival. But the only reason it didn't go forward was that CBS wouldn't sell the rights.
Although this was frustrating to hear, it also means that CBS selling the show is the only thing standing in the way of Jericho coming back. If shows like Murphy Brown can return, one would think one of the top cult shows ever could as well.
Next: Almost everyone from this one-season show went on to become a huge star.
12. Freaks and Geeks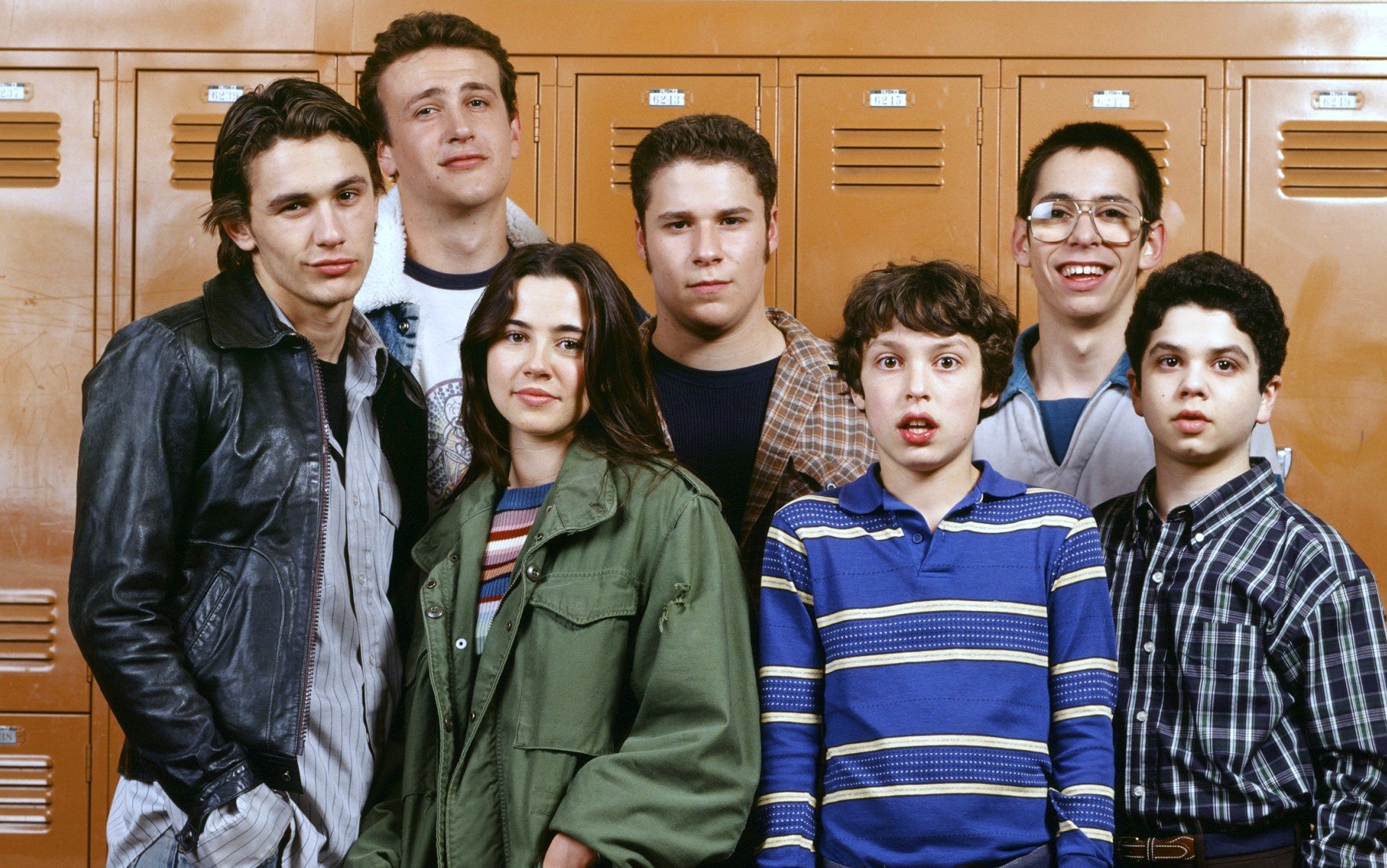 Another one of the great one-season shows of all time is Freaks and Geeks, which NBC canceled after just 18 episodes. What's crazy about the show is that almost everyone in it has gone on to become incredibly famous. It was our first introduction to Seth Rogen, James Franco, Jason Segel, Martin Starr, and Lizzy Caplan.
Franco has talked about doing a Freaks and Geeks revival and having it be the 20-year high school reunion. If Netflix could bring back Wet Hot American Summer after almost 15 years, why not Freaks and Geeks?
Judd Apatow did recently say he doubts that there will be more Freaks and Geeks, but that's only because he isn't sure creator Paul Feig has a good idea yet. "But if Paul Feig woke up in the middle of night and said 'I've figured it out,' then something like that becomes real," he said.
Next: Nearly 500,000 people signed a petition to bring this show back. 
13. Last Man Standing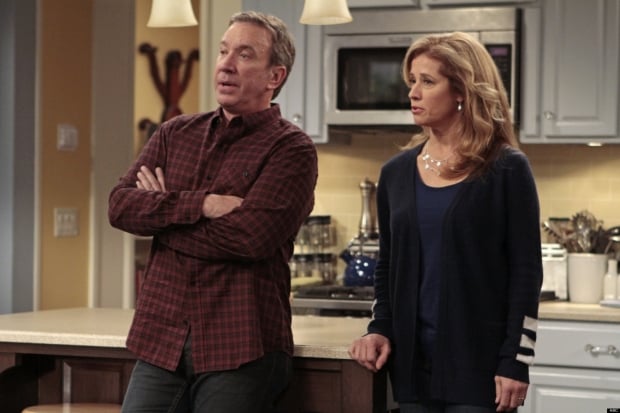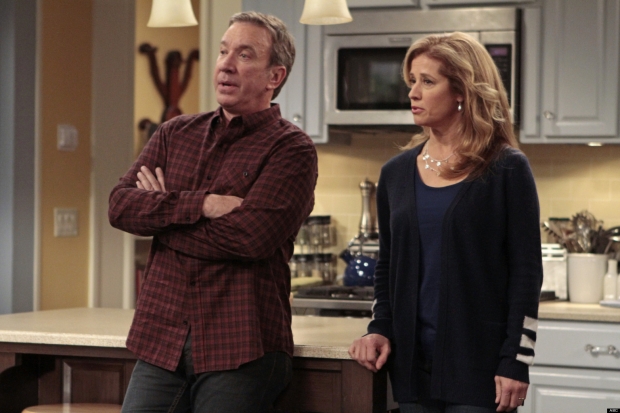 ABC canceled Tim Allen's sitcom Last Man Standing in 2017 after six seasons. Allen did not take it well, saying he was "stunned" and "blindsided" by the network's decision. Some viewers wondered whether this had anything to do with the show's conservative politics. However, ABC said it was just because they decided to no longer air comedies on Fridays.
Since then, an overwhelming number of fans have pushed for a revival; a Change.org petition has earned nearly 500,000 signatures. ABC hasn't shown any sign that they're doubting their decision to cancel the show, but Allen is interested in bringing it back and he says he still misses it.
After the Roseanne revival's ratings were so staggering, it does seem like Last Man Standing has more of a chance now that it might have otherwise.
Next: This show was just canceled in March 2018, but the creator wants to take it to another network. 
14. The Librarians
Despite having a fairly loyal fanbase, The Librarians was surprisingly canceled by TNT in March 2018. This came at the end of the fourth season, which was definitely not planned as the last one.
Immediately after news of the cancelation was announced, showrunner Dean Devlin said he wasn't giving up. "I will immediately begin the process of trying to move the show elsewhere," he said on Twitter. "Please keep your fingers crossed for us!"
Next: If this show came back, it would be the fourth time it returned from death.
15. Futurama
Futurama just won't stay dead. Fox canceled the animated comedy in 2003, but two years later, Comedy Central bought the rights to reruns, later deciding to also finance four straight-to-DVD movies. That's all Comedy Central ordered, so the fourth movie was the apparent series finale. Then, the year after that came out, Comedy Central ordered a proper new season. This new run ended up lasting until 2013. It returned yet again in 2017 in podcast form, but that seemed to be a one-time thing.
The show already came back three times if we count that podcast, so could it come back a fourth? Not long after, SyFy bought the rights to show reruns. Might they bring the show back the way Comedy Central did? That remains to be seen, but at the very least, executive producer David X. Cohen says he wants to do more, even if it's just more podcasts like they did in 2017.
"My feeling about any Futurama stuff that I work on at this point is that I love to do it, and if I can come back, that is fantastic," Cohen told Entertainment Weekly.
Read more: These TV Shows Should Never, Ever Be Revived
Check out The Cheat Sheet on Facebook!