Candace Cameron Bure Calls Filming Hallmark Movies 'Much Tougher Than 'Fuller House' or Any Other Series' — Here's Why
While Hallmark Christmas movies might look charming, they're actually really tough to film. 
At least, that's what actress, Candace Cameron Bure, has to say about filming holiday-centered movies for the network. Given her nickname, the Queen of Christmas, she knows a thing or two — or twenty — about what it takes to star in a holiday movie for Hallmark. Continue reading to learn why the 43-year-old actress says filming a Hallmark original film is more difficult than her other acting gigs.
As a child actor, Bure starred in Full House. Today, she stars in the Netflix spin-off of the series, Fuller House, that has four seasons under its belt with a fifth on the way, as well as appearing in a number of productions for Hallmark.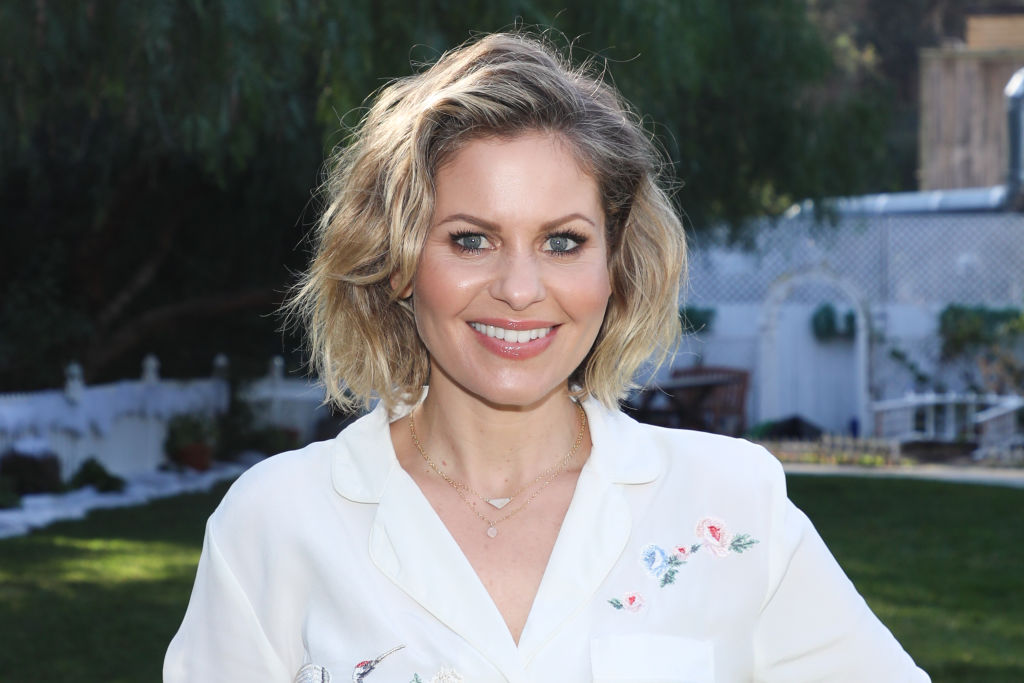 She's a mainstay on the network and can often be seen in Hallmark's holiday movies. Bure has actually been in a Hallmark Christmas movie every year since 2013. They don't call her the Queen of Christmas for nothing. 
Bure on filming Hallmark movies: 'They're such a grind'
While audiences watch Bure and other actors in Hallmark Christmas movies to get in the holiday spirit or kick off the season, actors and crew members work tirelessly behind-the-scenes to make sets look and feel effortless on camera even though, in reality, they took a lot of time and energy to bring to life. 
During an interview with Good Housekeeping where a writer got to be an extra in the Hallmark Channel original film, Christmas Town,  — where can we sign up for this? — Bure opened up about the difficulties that come along with the movies. 
Filmed during the spring in Vancouver, Canada, the writer visited the set of Christmas Town, and in addition to being an extra, they got a few minutes with Bure.
She told publication shooting a holiday movie for Hallmark is no easy feat. The actress said the network's movies appear "sweet, romantic, and feel-good" because of the work done by the crew. The set of the movie smelled like fish because the snow used on set came from local fish markets as a result of high temperatures. 
"The reality of making them is a much tougher job than Fuller House or any other series, really," she said. "This is definitely some of the hardest work that I do because they're such a grind: long hours, quick turnaround, putting on your happy face every day, and going out there to make Christmas happen," Bure explained.

Filming in hot temperatures 'takes a toll on you'
Wearing a winter coat in warm temperatures doesn't sound like our idea of fun but it's often what happens when Hallmark movies are filmed in the warm months. Actors have to pretend to be cold while the crew hoses down sidewalks to mimic a snowy environment. 
As Bure explained, pretending to be cold when temperatures are soaring isn't an easy task. 
"It takes a toll on you to film in this heat," she said. "Not only are you sweating, but you have to act like you're cold, which takes another element of your energy to pretend that you're shivering instead of just naturally shivering," the actress added. 
Watch Bure in Christmas Town which premiered on the Hallmark Channel Dec. 1, 2019.