There's a Candle Named After Derek Shepherd From 'Grey's Anatomy' and It's About to Get McDreamy in Here
Let it burn, let it burn. A Derek Shepherd candle that is. 
We're still not over losing Derek on Grey's Anatomy. We got attached to the fictional character played by 53-year-old Patrick Dempsey. Nicknamed "McDreamy," the actor left the hit series in 2015 after 11 seasons on the show. Learn why Dempsey is embarrassed by his reputation as "McDreamy." 
His character had to be written out somehow and the writers went with a tragic death. The shocking end of "McDreamy" left fans reeling. But for the price of $20, Grey's Anatomy fans can reminisce on Meredith Grey (Ellen Pompeo) and Derek's love lost thanks to a "McDreamy" candle.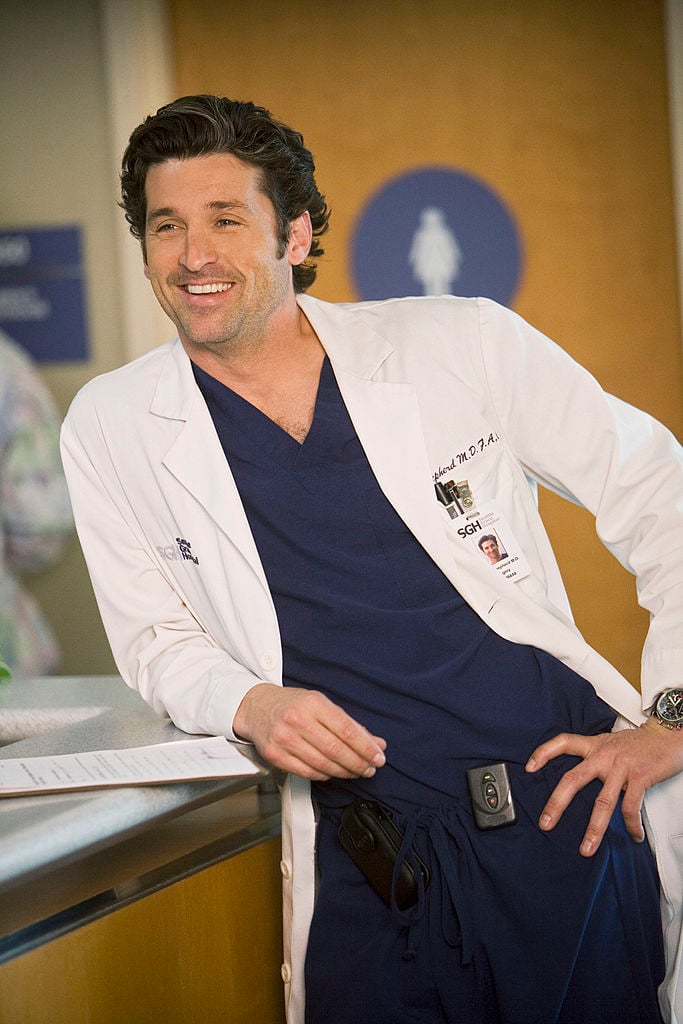 Alas, Derek's gone and Meredith has come to terms with the fact that her Post-it husband will never return. But she still wears his scrub cap with ferry boats on it during surgeries. Pompeo's character has a new love interest, Dr. Andrew DeLuca, played by Giacomo Gianniotti. Fans have even created a name for them, "MerLuca." Learn what Giannoiotti has to say about the MerLuca relationship here. Although Season 15 — no spoilers — left their relationship in limbo.
Buy a Derek Shepherd candle for $20
Named after the neurosurgeon with great hair (Seriously, Dempsey's hair is incredible.), the Etsy store I Heart Pop Candles offers Grey's Anatomy fans a "McDreamy" candle, according to PopSugar Living. 
For $20, get a candle that "smells like a fresh Seattle breeze off the ferry boat on a beautiful day to save lives" and remember the beloved TV character, Derek. 
Looking back, one of our favorite TV couples might've been surrounded by Derek Shepherd scented candles.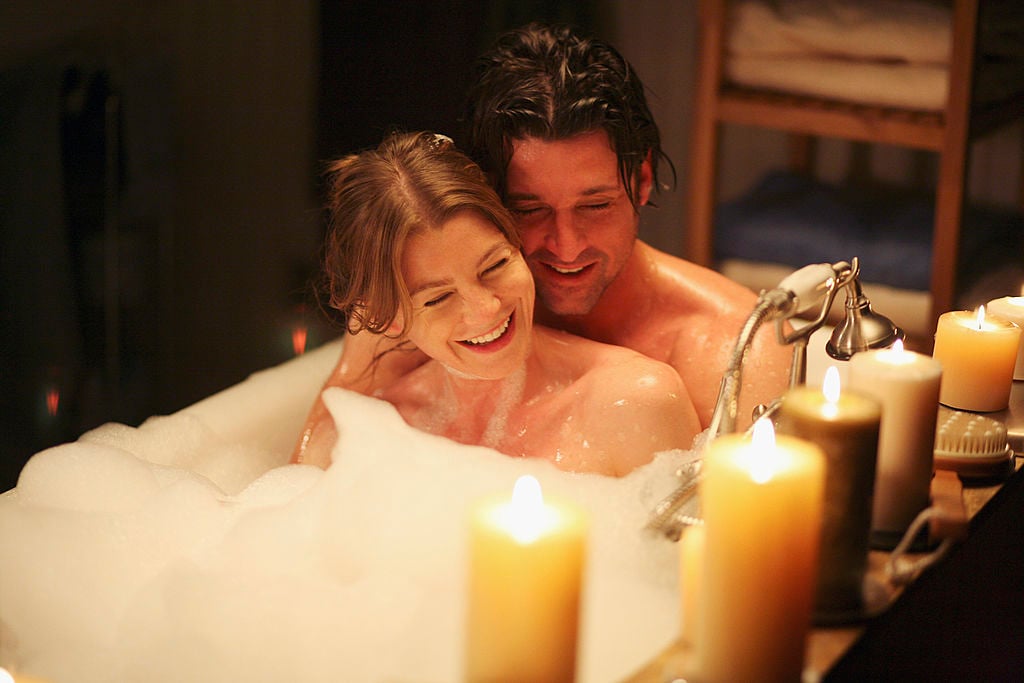 If that's not enough, stock up on the other two Grey's Anatomy themed candles they have. A You're My Person candle that "smells like the deepest of bonds: stronger than blood or law," as a nod to the friendship between Meredith and Christina Yang (Sandra Oh).
Buy one for the Meredith to your Christina. Or, grab a Meredith Grey candle featuring notes of "dark and twisty" and "Harper Avery award-winning." Splurge and get the gift set that includes pencils with sayings on them from the series. 
How did Derek Shepherd die on 'Grey's Anatomy'?
Derek died in a tragic car accident leaving his wife, Meredith, who had been pregnant with their unborn child, to raise their kids as a single parent. If we're being completely honest, we're still upset with the head doctor who didn't order a CT scan when Derek was rushed to the emergency room. 
Dempsey's been open about why he wanted to move on from Grey's Anatomy but that didn't make his exit any easier for fans to handle. His death tugged at the heartstrings of every viewer who had watched as the character became a fan favorite. 
Watch Derek's death scene below and have tissues ready.
We recommend lighting a Derek Shepherd candle while watching Dempsey's farewell episode. Follow it up by dancing it out in your living room like Meredith and Christina. 
Find out what fans want to see in Season 16 of Grey's Anatomy. Watch the medical drama Thursday nights on ABC at 8 p.m. EST.