Cannes Opener 'Grace of Monaco' Gets Scathing Reviews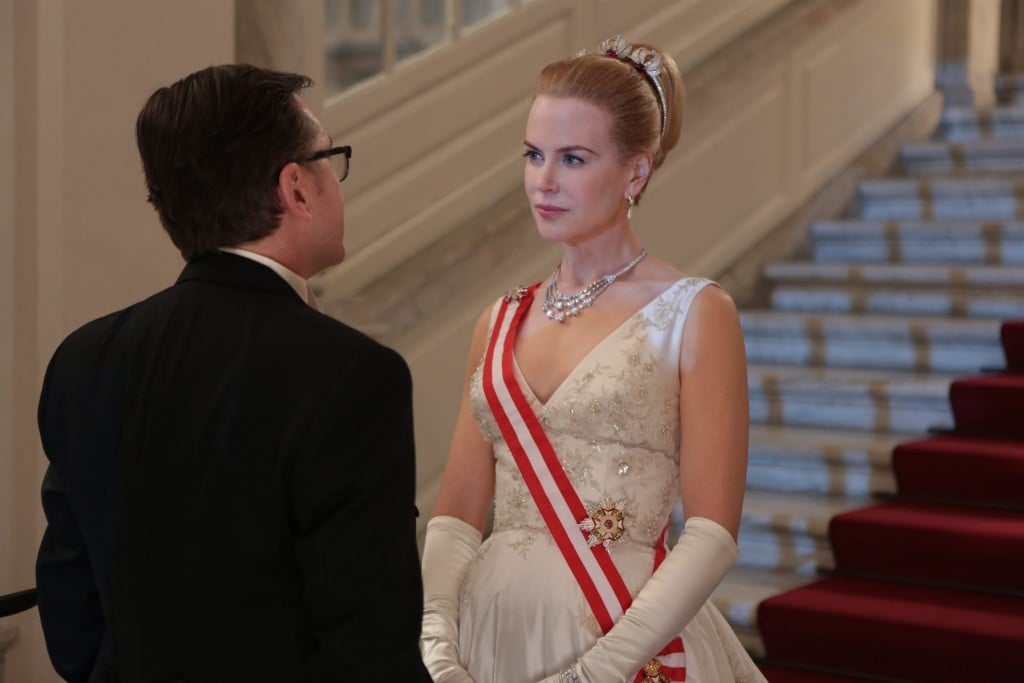 Cannes is off to a less-than-graceful start. The festival's opener, Grace of Monaco, has received absolutely scathing reviews from critics. The Grace Kelly biopic, starring Nicole Kidman, was the cause of controversy as its director, Olivier Dahan, and uber-producer Harvey Weinstein had a very public battle over final cut. Harvey wanted to chop and re-edit the film, and at one point three different version of the film were rumored to exist. But Dahan got his way, and his version of the film ran at Cannes.
According to the Telegraph's Robbie Collins, "The director, Olivier Dahan, has been in edit-suite deadlock with his producer, Harvey Weinstein, for the best part of a year, stuck in an apparently unsolvable dispute over the film's tone. In the end, thanks to the entrenchment of le droit d'auteur in French law, it was Dahan's cut that screened at Cannes, although it seems unlikely Weinstein's version could have been any worse."
The script as a whole was under fire, as Variety's Scott Foundas says:
Amel's script is agonizingly airless and contrived, especially when it tries to shoehorn in a conspiratorial subplot involving Rainier's sister Princess Antoinette (Geraldine Somerville) and a possibly duplicitous lady-in-waiting (Parker Posey, as tightly clenched as Mrs. Danvers herself). As in "La Vie en rose," Dahan keeps things very busy on the visual front, even making sure to have literal fireworks erupting in the background of one marital argument, when one would have thought the emotional fireworks would have sufficed. "At some point, every fairy tale must end," espouses the ever-wise Langella — only, in the case of "Grace of Monaco," not nearly soon enough.
The Hollywood Reporter's Stephen Dalton said, "It is even possible to make a boring film out of this rich, juicy, gossipy material? It would seem so. Indeed, it is almost perversely impressive how Dahan misses almost every target and squanders almost every opportunity. Because Grace of Monaco is a stiff, stagey, thuddingly earnest affair which has generated far more drama off screen than on."
The Playlist gave the film an F, which is very rare. Oliver Lyttelton called into question Dahan's "filmmaking competence":
Some of Dahan's choices, like seemingly smearing Vaseline over the lens for every shot, could be put down to matters of taste. Others, like the DoP occasionally appearing to forget to light reverse angles, like an atrocious, heavy-handed score by Christopher Gunning, like editing that seems to want to not so much assemble scenes as collect series of reaction shots, and most memorably, like extended close-ups on Kidman that search around her head like a drunken rostrum camera operator, feel more like the result of someone who hasn't directed, or seen, a movie before.
But it's The Guardian's long-time critic Peter Bradshaw, master of the hatchet-job, who wins the crown for best ireful review of the ostensibly terrible Grace of Monaco: "The resulting film about this fantastically boring crisis is like a 104-minute Chanel ad, only without the subtlety and depth. Princess Grace herself is played by Nicole Kidman, wafting around the Palace with dewy-eyed features and slightly parted lips which make her look like a grown-up Bambi after a couple of cocktails, suddenly remembering his mother's violent death in the forest."
More from Wall St. Cheat Sheet