Captain Britain: What to Know About Marvel's Rumored New TV Hero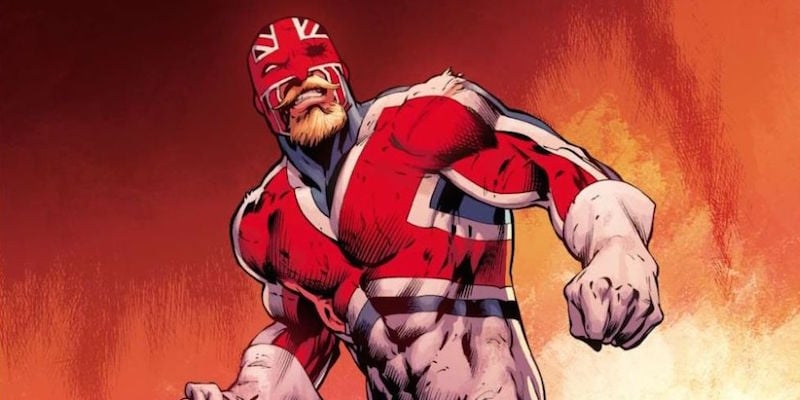 Marvel has had a lot of success bringing some of its more obscure characters to the screen (hello Guardians of the Galaxy). But its new rumored TV project may be its most unexpected yet. According to recent reports, Captain Britain, the U.K.'s equivalent of Captain America, could be the next hero to get his own solo series on the small screen.
Rumors about the possible TV show started flying after movie poster artist and producer Ciara McAvoy took to Twitter to share conceptual art of the character's costume. McAvoy, who has previously worked on art for Indiana Jones and the Last Crusade and X-Men: First Class, posted the below photo with the caption, "For my 1000th Tweet: Who will be playing Brian Braddock in the upcoming tv series #CaptainBritain?#Marvel Stay tune!"
For my 1000th Tweet: Who will be playing Brian Braddock in the upcoming tv series #CaptainBritain?#Marvel Stay tune! pic.twitter.com/e0gbXKjdav

— Ciara McAvoy (@CiaraMcAvoy1) March 19, 2016
Unsurprisingly, the tweet started off a flurry of excitement among comic book fans, who quickly demanded to know more about the rumored project. McAvoy declined to delve into details, writing, "I can't reveal anything yet but hopefully I'll be able to soon. Waiting for the go ahead from the co-producer." However, when asked if she was referring to a standalone show or a guest appearance in one of Marvel's existing series, McAvoy replied: "It is his own." She also went on to name Chris Lark as producer and suggested that fans can expect an official confirmation of the show in either late 2016 or early 2017.
This is the first time that we've heard of a possible Captain Britain series, and Marvel has yet to comment on the speculation, so fans should take this with a big grain of salt for now. Considering how tight-lipped the company usually is about its projects, it's a little suspicious that it'd let McAvoy get away with spilling the beans so easily. Still, given the fervor surrounding comic book adaptations these days, it's certainly not out of the question. So what should you know about Captain Britain, in the event that he eventually does get his own show?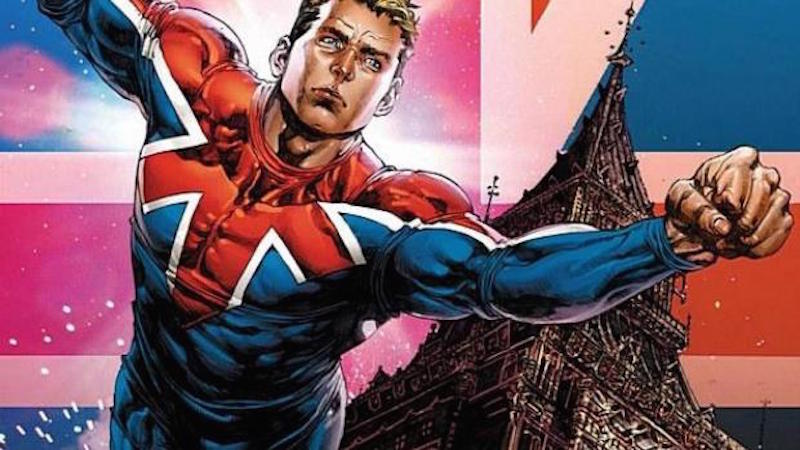 Created by Chris Claremont and Herb Trimpe, the character — whose real name is Brian Braddock — first appeared in Captain Britain Weekly #1 in October 1976. Born and raised in Essex, Braddock is shy and studious and lives a relatively quiet life with his family — until the tragic death of his parents. Following their demise, he takes a job at a nuclear research center, where he ends up having his own near-death experience. That's when he's introduced to the mystical Merlyn and his daughter Roma, who bestow him with the Amulet of Right and transform him into Captain Britain.
As Captain Britain, Braddock gains the powers of superhuman strength, speed, reflexes, and the ability to fly at supersonic speed. He also possesses enhanced perceptions that allow him to be aware of things not visible to the eye (such as objects cloaked by spells of illusion). With these powers, he's battled several villains, like the Arabian Knight and Slaymaster, and has also appeared alongside many other Marvel superheroes, including Spider-Man and The Avengers.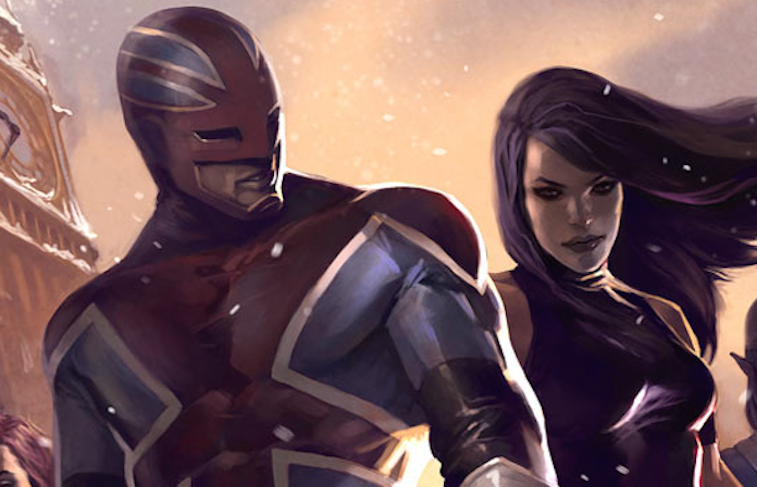 But perhaps the most interesting part about Braddock? He's the fraternal twin of Betsy Braddock, otherwise known as the X-Men's Psylocke (played by Olivia Munn in the upcoming X-Men: Apocalypse). The two share a strong psychic bond and are reportedly immune to each other's powers, due to their genetic ties.
Braddock's connection to the X-Men universe has some fans questioning where the TV rights to any Captain Britain series would fall: with Marvel or with 20th Century Fox, which is currently developing Hellfire and Legion. That remains to be clarified, but McAvoy's tweets seemed to suggest that the show would be produced by Marvel.
Of course, the potential project is still just a rumor, as of now. Fans will have to stay tuned to see if a Captain Britain series ever does come to fruition.
More from Entertainment Cheat Sheet: