Captain Lee from 'Below Deck' Offers Relationship Advice to Tyler and Rhylee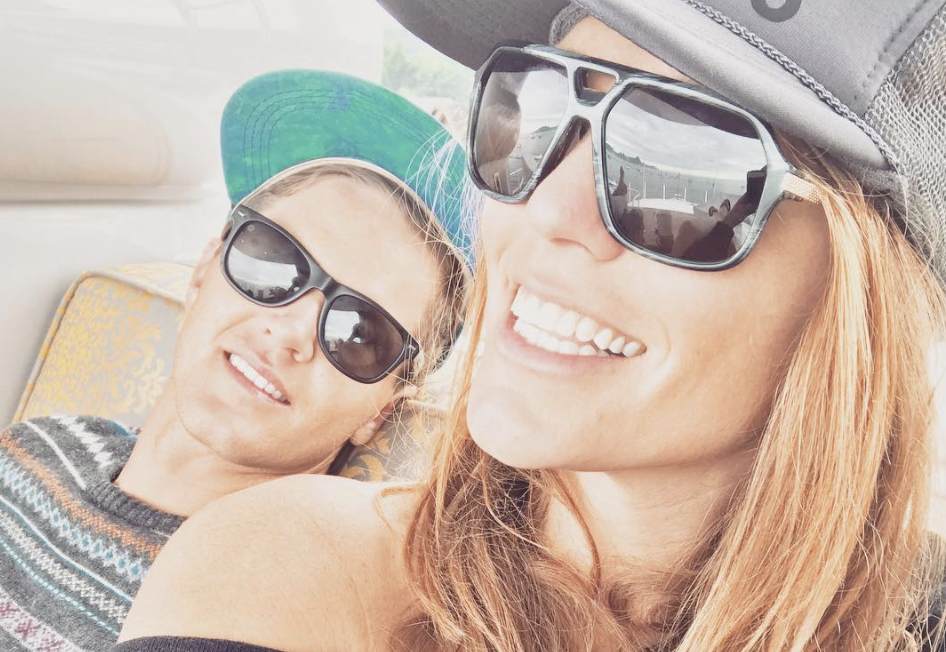 The blossoming relationship between deckhands Rhylee Gerber and Tyler Rowland is heating up the screen on Below Deck. The pair provided viewers with some serious PG-13 viewing. Plus Gerber doesn't hold back when asked about how far the relationship has gone.
The couple clearly decided to skip the whole "dating" portion of the relationship and went for a more physical connection. Gerber seems to be completely into Rowland. But does he feel the same way? Captain Lee Rosbach shared his observations in a recent blog. Plus Gerber and Rowland drop hints on social media about where their relationship stands today.
Rosbach offers this advice
Rosbach, who has been married to the love of his life for decades, warns Gerber and Rowland to be cautious. "Now, me thinks that you may be falling too hard and too fast for Tyler," Rosbach wrote. "Just a hunch, but I don't feel that he and you are on the same page here. I hope not, but we will see. You had a good week as well, no flare-ups, no confrontations, hard work and a great attitude.  So well done."
He then turns to Rowland. "You had a good week work wise, and your love life seems to be going well, but I get the feeling that you don't share the same feelings for Rhylee that she seems to be developing for you. I didn't think your statement was that you flirt all day, have great sex, you make out with someone else and Rhylee doesn't get mad, was one that you thought out very well before you said it. But lets see how it plays out. But I think that there may be some dark clouds on the horizon for you and her."
Gerber seems to have moved on too
Like many Below Deck romances, Gerber seems to have moved on post-season. Rowland is generally missing from her social media. Plus she addressed a question about her love life on her Instagram story.
One fan asked if she was open to getting married and settling down. Gerber responded that she's still open to finding love but is not in a hurry. She also may be appearing in the next season of Below Deck. Another fan asked if she would be appearing on season seven. She responded that she "hoped to be."
Rowland is often photographed with this crew member
https://www.instagram.com/p/BsJ7wp-hUGC/
Another clue that Rowland and Gerber probably took Rosbach's advice is Rowland's Instagram. Most of the cast images he posts are with third stew Laura Betancourt. Or the rest of the crew.
Rowland posted a photo with Betancourt when the crew filmed the reunion, which got fans buzzing. "I don't know if you guys are a couple or not but you're def cute together!"
But others were Team Rhyler. "@[email protected] you two make a cute couple!& have great chemistry! Would be nice to see you two hook up again & Be included in the next season of Below Deck! I hope that they don't bring that Laura who is bitchy & acts like she knows it all."
Check out The Cheat Sheet on Facebook!