Captain Lee From 'Below Deck' Thinks Chef Kevin Made the Wrong Move With Kate Chastain
It's no secret that chief stew Kate Chastain and chef Kevin Dobson from Below Deck don't end up singing Kumbaya together in the kitchen this season.
Chastain, Dobson and also Captain Lee Rosbach have shared that the chief stew and chef have issues this season, which is already apparent only three episodes into the season. Recently Chastain shaded Dobson on Twitter with a Home Alone inspired meme that mocked Dobson's stomach troubles.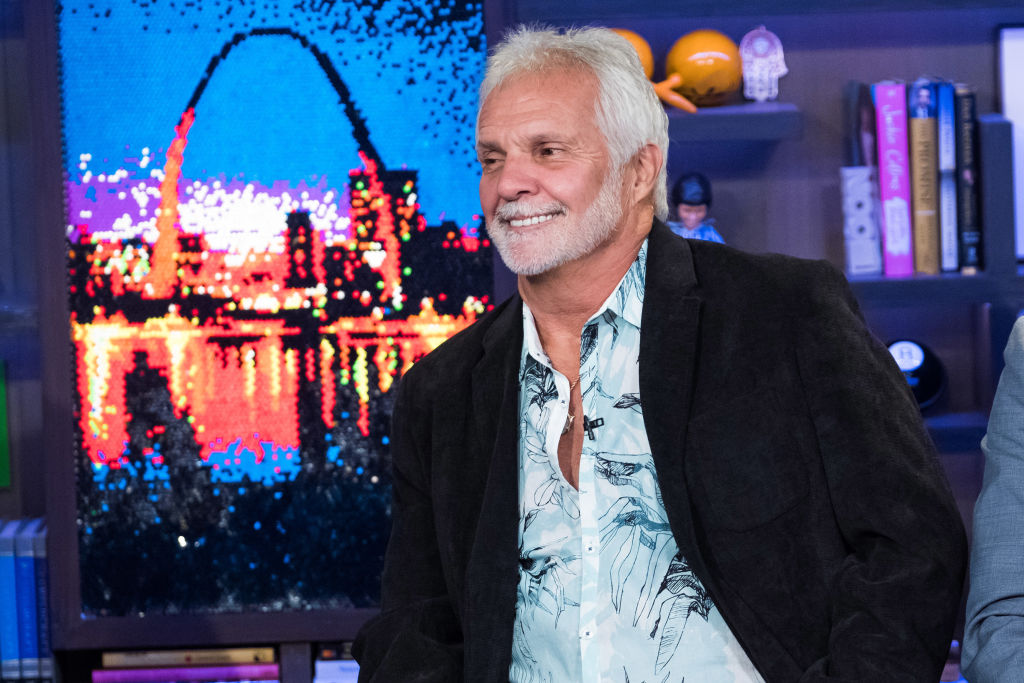 But Rosbach wonders if the relationship could have been entirely different if Dobson would have approached the season with a better attitude. He shared his thoughts in his latest blog, which includes the exchange Dobson had with stew Simone Mashile.
Chastain can be your best ally or worst enemy
Rosbach wonders why Dobson chose to take a more authoritarian stance with Chastain instead of trying to work together. "Kate can be your best ally or your worst enemy and you are choosing the latter," he wrote. "Why? You really should reign in your condescending attitude. You are not God's gift to the culinary world, in spite of what you may think." 
He also remarked about Dobson's frenzied calls to the interior during the boat tour too. "And why were you trying to call Kate in the middle of the boat tour to serve what should have waited. We serve at the pleasure of the guests, not the other way around. Take a good look in the mirror and take measure of where and who you really are. You have talent, but it doesn't go well with a bad attitude." 
Rosbach reminds Dobson that Chastain leads the interior. When Dobson panics the first morning of charter, Chastain is dragged out of bed to help serve. She is annoyed but becomes angry when Dobson continues to push into her terriroty. She expresses her frustration with Rosbach. "Kate is in charge of service, and you should follow her lead and she has her finger on the pulse of the guests and knows what they want and when they want it." 
Rosbach observes that Dobson is clashing with the entire interior
Before Chastain was summoned to the kitchen early in the morning, Dobson was frantically barking at Mashile. While she kept her cool, she was clearly uncomfortable with the interaction. He ultimately apologized to Mashile, but Rosbach shared his observation about the interaction. "Simone didn't deserve the grief you gave her, she could have used some help, which you seem to be in short supply of."
He also reminds Dobson that the guests weren't desperate to eat at the time too.  "The guest specifically wanted a 10:30 breakfast, just because they were up doesn't mean they wanted to eat. Had you checked with your and I emphasize your chief stew, you would have known that. Do your job, and that doesn't include trying to supervise the whole interior. I have high hopes for you. Just waiting to see it happen."
In an upcoming episode, Dobson is charged with delivering a "seafood extravaganza" but forgot to purchase the seafood. A clip shows that since he's short on food, he doesn't give Rosbach a dish during one of the courses when Rosbach dines with the guests. Probably not the best move. "The 'Vaganza' was def missing in the seafood extravaganza, but you got away with it and you thought you pulled off a miracle, when all you did was skate by barely."