Captain Lee From 'Below Deck' Would Love to Be on 'Dancing With the Stars'
Captain Lee Rosbach from Below Deck responded positively when a fan suggested that he should consider being on Dancing with the Stars. "I want to see captain Lee on dancing with stars!" the fan suggested.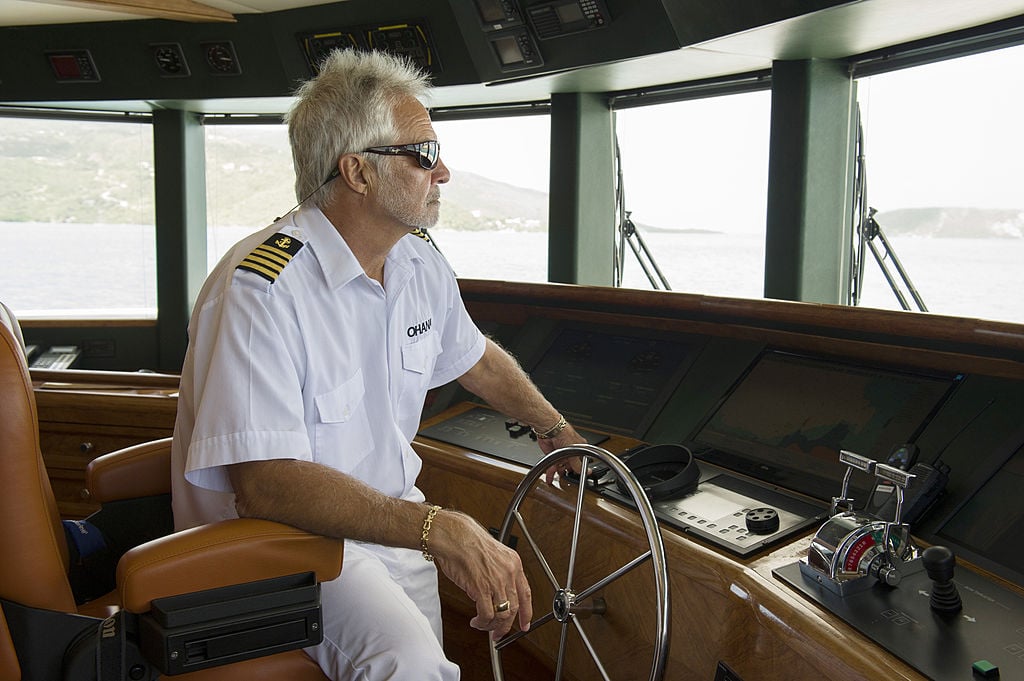 The tweet lit up and it prompted Rosbach to respond. "I'd love to do that show," he remarked. Fans also would love to see him do that show. Rosbach would join a long list of reality personalities who have taken on the dancing challenge. Some people from the reality world include Kim Kardashian, Michael "The Situation" Sorrentino, and Jack Osbourne.
Now that Rosbach is on the mend from rotator and bicep repair surgery, maybe the stud of the sea should consider throwing his name into the dancing ring. Fans think he should go for it.
Fans want to see him on the show
The single tweet set off a firestorm of fans begging Rosbach to join Dancing with the Stars. "What a great idea!!!!! I haven't watched Dancing in years but would watch again to see Captain Lee," one fan suggested in the thread. "It would be really fun to have several crew members compete against each other!"
Another fan predicted Rosbach would have the moves too. "I bet Captain has so much swagger on the dance floor!" the person wrote. Another wrote, "I'd tune in! I suspect @capthlr has some moves!"
But of course, there were fans who worried about Rosbach's healing shoulder. "Would be a bit rough on the shoulder though….dancing is brutal," the person warned.
He'd have to gear up for a hard workout
Yachting is hard work, but Dancing with the Stars contestants have shared that rehearsals and practice sessions can be pretty brutal. Irish rugby player Tomas O'Leary shared with The Hard Yards about what is involved with preparing for the international version of Dancing with the Stars.
"I'm doing about four hours of actual training and dance technique during the day," he said, Joe recounts, "And I'm learning about the characteristics and requirements of each dance. So I'm an expert on the foxtrot and the jive already, and I"m doing a Paso Doble this weekend. It's good craic."
Bronze Paralympic medalist, Amy Purdy offered insight for the LA Times about rehearsal with dancer Derek Hough. "The dance begins to take life on Tuesdays, that's when we get the music," she shared. "That's the most creative, private time we have all week to think through what we want to do.  It's just us listening to the music and finding inspiration, trying new moves. Derek basically says 'try this' and we try a move and if we like it we know we will put it somewhere. Derek doesn't come in with a set dance that he teaches me, we build it together and sometimes we don't even know the beginning or end until Fridays."
"Sometimes depending on the difficulty we won't even put it to music until Fridays," Purdy continues. "Sometimes we even change moves at the last minute. Derek is such a brilliant choreographer that I'm sure there are countless possibilities running through his head all the time.  So while the dance really begins to take shape on Tuesdays it often takes a couple of days before we have finalized a routine, then by Saturday and Sunday we're trying to fine tune it and come Monday it's showtime!"