'Captain Marvel 2': Step Aside Valkyrie, Marvel Is Reportedly Making This Carol's Onscreen Love
Fans have been speculating about Captain Marvel's (Brie Larson) sexual orientation ever since her introduction to the Marvel Cinematic Universe last spring. Without a solid love interest in Captain Marvel, fans suspected that Carol Danvers would eventually get a girlfriend. Most viewers thought that Valkyrie (Tessa Thompson) would be the perfect match for Carol, but inside sources claim that Marvel has another character in mind for Captain Marvel's romantic interest.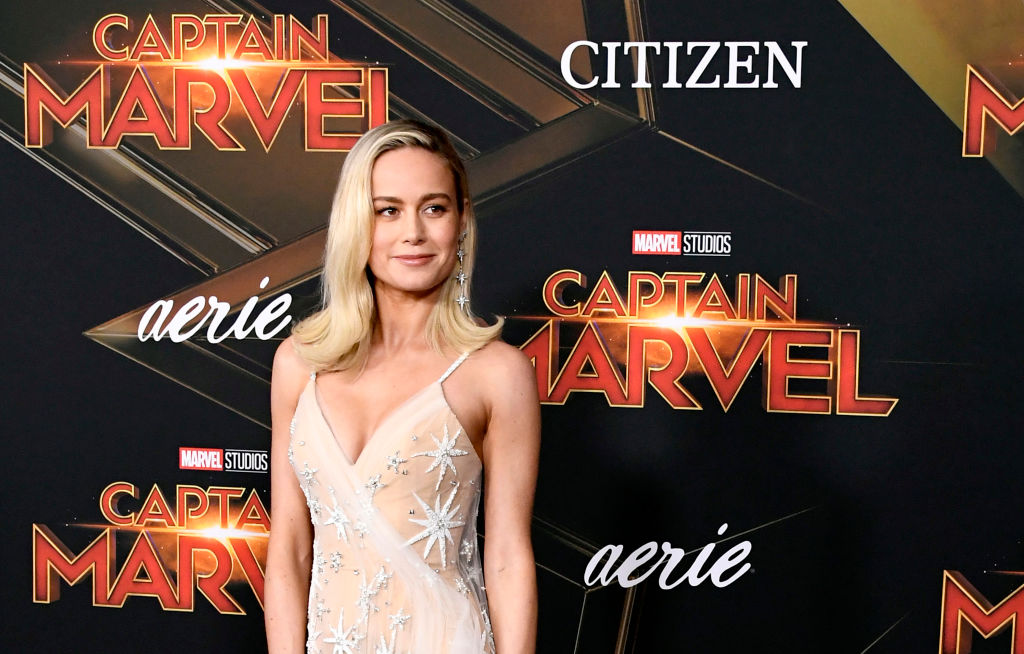 'Captain Marvel' producer talks about Carol's love life
Marvel has not confirmed any of the rumors surrounding Captain Marvel's sexual preference, but we got close to a confirmation during a Reddit AMA with producer Victoria Alonso.
Alonso told fans that they have plans to introduce a girlfriend for Carol at some point in her story. She also added that having a superhero that represents the LGBTQ community is great for the MCU (it's just too bad it hasn't happened sooner).
"Carol could eventually have a love story with someone of the same sex," Alonso shared.
Alonso did not say for sure when Carol will be getting a romantic interest, but it definitely sounds like it will happen soon.
Larson has also been outspoken for more LGBTQ representation in the realm of superhero movies, so it is nice to see that Marvel is taking steps in the right direction.
Who will be Captain Marvel's girlfriend?
An inside source told We Got This Covered that Marvel is planning on having Carol come out in her next standalone movie, Captain Marvel 2. While fans would love to see Carol and Valkyrie get together, the insider claims that the studio has someone else in mind.
The source did not say which character will be getting with Carol, but they did claim that it will be someone new to the MCU. The character is expected to be introduced in Captain Marvel 2, though we still don't know if she is going to be an ordinary person or a superhero in her own right.
The insider added that Jessica Jones will be appearing in the sequel and that she will be developing a strong bond with Carol. It is possible that Jessica is the person who eventually becomes Captain Marvel's girlfriend, but we cannot say for sure at this point.
If that happens, Marvel might not have Carol and Jessica getting romantic in Captain Marvel 2. Instead, the studio reportedly plans to develop their romance in a later film.
That said, we are still a few years away until Captain Marvel 2 opens in theaters, so there is plenty of time for the plans to change.
Larson opens up about the importance of Captain Marvel
Until we learn more, Larson recently opened up about being a part of the MCU and portraying such an iconic character like Captain Marvel.
While Carol is not everyone's favorite character, the actress understands how much of a global impact the movie has had, especially when it comes to children.
"You know, and Captain Marvel's definitely not mine anymore. And it makes me so thrilled that it's beyond me. It wasn't until I actually had the action figure in my hand that I was, like, 'Whoa! Kids can now be on the floor, and Captain Marvel can have unlimited experiences,'" she shared.
Captain Marvel has only appeared in a few movies so far, but Marvel clearly has big plans for her as the studio enters phase 4 of the MCU.
So far, the character is slated to appear in five future films in the MCU. Some of those titles remain a mystery, but we cannot wait to see how Carol develops.
What about James Rhodes?
There has been a lot of speculation that Captain Marvel is gay, but in the comics, she is actually romantically linked to James Rhodes, a.k.a. War Machine (Don Cheadle).
Taking to Twitter, Cheadle recently shared a photo of himself posing with Larson that sent fans into a frenzy on social media. The two are striking the same pose in the pic, something Cheadle poked fun at in his caption.
"@brielarson why you be copying …?" he wrote.
"That's easy – I wanna be more like you!" Larson replied.
Fans responded to the exchange by posting images of the two characters from the comics. Although it is pretty clear that fans would love to see the two together, it sounds like Marvel is going in a different direction with her love life.
Unfortunately, Marvel has not announced an official release date for Captain Marvel 2, so we probably won't get any confirmation for a bit. In the meantime, the next movie in Marvel's lineup is Black Widow, which is set to hit theaters in May.