Captain Marvel May Call on This Avenger to Lend a Hand in 'Captain Marvel 2'
Captain Marvel 2 — Brie Larson's highly-anticipated return as the fearless heroine — will not hit cinemas until Phase 5. Meaning, the events of Phase 4 will likely set up or impact the upcoming Danvers narrative, as Kevin Feige is committed to a cinematic universe that is seamlessly connected, featuring interdependent characters and storylines.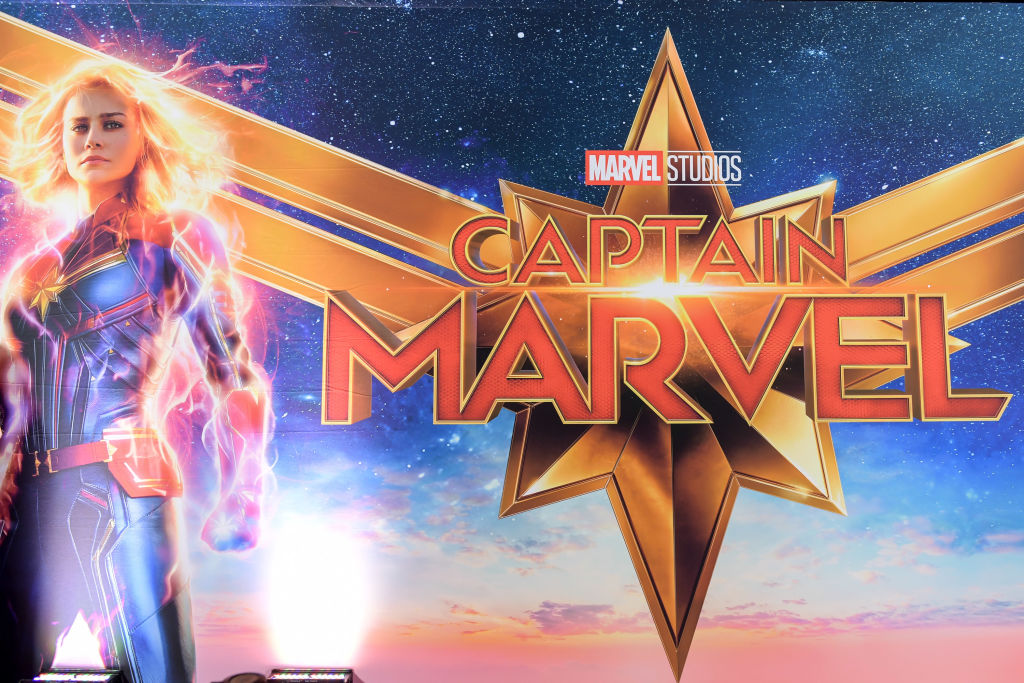 So, what's going to happen in Phase 4 that's destined to sculpt Brie Larson's return in Phase 5? With new heroes set to join the existing Avengers, Sam Wilson's Falcon becoming the new Captain America, a Blade series on the horizon, and more, it seems that anything is possible. However, in the case of Captain Marvel, you should direct your attention to Mighty Thor's introduction in Love and Thunder. 
Thor: Love and Thunder is set to be Chris Hemsworth's final bow; one can presume that the installment will feature the God of Thunder handing over the hammer to Natalie Portman's Jane Foster by the film's conclusion. And, based on recent insider reports, Jane Foster's Thor may come to aid Captain Marvel in her next intergalactic battle. 
Mighty Thor and Captain Marvel are reportedly teaming up in the MCU's Phase 5
Natalie Portman must already be impressing the higher-ups, as it looks like her Jane Foster is set to stick around this time. We Got This Covered recently reported – relying on the same sources who knew Marvel was developing a She-Hulk series for Disney+ and that Taskmaster would be the villain in Black Widow 2 (both confirmed) — that the studio is trying to get Jane Foster's Thor to appear in Captain Marvel 2. 
Considering Jane Foster will come to wield the hammer in Thor: Love and Thunder, she will likely have the whole superhero gig down by the time Carol Danvers needs her help. While this remains no more than an exciting possibility at the moment, seeing Thor and Captain Marvel in a mash-up against the Kree invasion would be one action-packed cinematic spectacle. Not to mention, featuring Jane Foster alongside Carol Danvers may set the studio's larger, long-gestating plan into motion. 
Will Jane Foster be the first recruit in Carol Danver's A-Force? 
Rumor has it that Captain Marvel will lead the A-Force — Marvel's team of all-female superheroes — at some point in the future. The team will reportedly consist of Captain Marvel, She-Hulk (who has own series on the way), Valkyrie, Jane Foster's Thor, Ms. Marvel (series coming soon), and possibly a few others. 
With She-Hulk and Ms. Marvel shows on the way and a possible Jane Foster appearance in Captain Marvel 2, the MCU may be heading towards the A-Force at a rapid pace. Seeing what it's like to work with Jane Foster, Carol Danvers may begin assembling her team, setting up another grand mash-up destined to sell out all of its tickets in minutes. 
Mighty Thor and Captain Marvel will be integral to the development of the A-Force and, if Marvel introduces Jane to Captain Marvel first, the two may become the head-honchos: a first and second in command.