'Captain Marvel': This Is How Much Brie Larson Made From Playing the Superhero
One of the newest additions to the Marvel Universe is also making the biggest splash. Brie Larson is an Academy-Award winning actress who made a name for herself playing tough dramatic roles, so when she was announced as the actress who would inhabit the role of Captain Marvel, fans weren't sure how to react. As it turns out, there was no one who could have played the part better than Larson.
How did Brie Larson get started acting?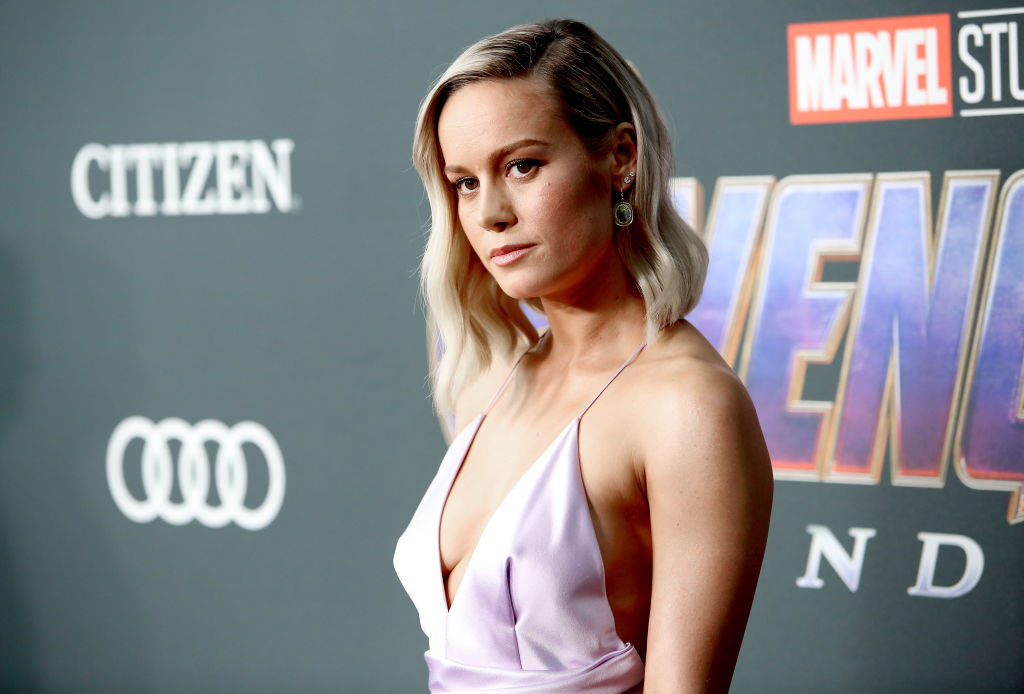 Although Larson only recently started receiving worldwide recognition, the actress has been working consistently since her early teenage years. In 2001, she was cast in a small recurring role on the TV comedy Raising Dad. She also landed parts in several teen-focused comedies such as Scott Pilgrim vs. The World and 21 Jump Street.
It was in independent films where Larson would really make a splash, and after her part in the drama Short Term, critics really started to take notice. The 2015 drama Room was a game-changer for Larson, and for her work as a kidnap victim in the movie, she won the Academy Award for Best Actress. Marvel Studios realized Larson's tremendous talent and potential and cast her as Carol Danvers/Captain Marvel.
How much did Brie Larson make as Captain Marvel?
Captain Marvel introduced Larson to a whole new audience and boosted her career. Fans loved the dimension and realism she brought to the outrageous, time-bending superhero film, and for her work, Larson reportedly earned a staggering $5 million, although Marvel is notoriously tight-lipped about the salaries of its stars. Her salary from the film made a lot of headlines, as it was much higher than the one Robert Downey Jr. earned for his very first Marvel film.
Larson's overall net worth is around $10 million, accrued over years of steady work in a wide variety of film and television projects. There's no doubt that Larson has gotten to a point in her career where she can pick and choose which projects to devote her time to, and which ones she feels the most passion for.
In addition to her film and television work, Larson takes time to focus on social causes that mean a lot to her, including working on behalf of inclusivity in Hollywood. While on the press junket for Captain Marvel, Larson frequently spoke out about how much the character meant to her, and how she intends to fight for equal rights throughout her career.
Larson trained for nearly a year for her role in the film and said that breaking the boundaries of what the female body is meant to do helped her redefine her own outlook on her abilities. There's no doubt that Larson's take on the character has enabled many young women to start thinking differently about themselves and their strengths.
What's next for Brie Larson?
Larson is fresh off the success of Avengers: Endgame, where she reprised her role as Captain Marvel. She has a seven-film deal with Marvel, so she will definitely be playing Captain Marvel for the foreseeable future. In addition to her commitment with Marvel, Larson has a number of other films in the works, including Just Mercy, opposite Michael B. Jordan, another red-hot Marvel star. She will also be starring as Victoria Woodruff, the first female American presidential candidate, in a yet-unnamed project. In addition to starring in the movie, Larson will also be producing it.
Through determination and skill, Larson has risen to the top of the Hollywood food chain. Her intelligence, wit, and business savvy will no doubt keep her there.