Captain Sandy From 'Below Deck Med' and Girlfriend Leah Shafer Are Now Rivals
It's a house divided for Captain Sandy Yawn from Below Deck Mediterranean and girlfriend Leah Shafer. The couple are now officially rivals … sort of.
Shafer dished to Showbiz Cheat Sheet that football season for her means singing the National Anthem for her home team, the Denver Broncos. Shafer is known as the team's "lucky charm" because the Broncos win when she delivers her soulful version of the ballad.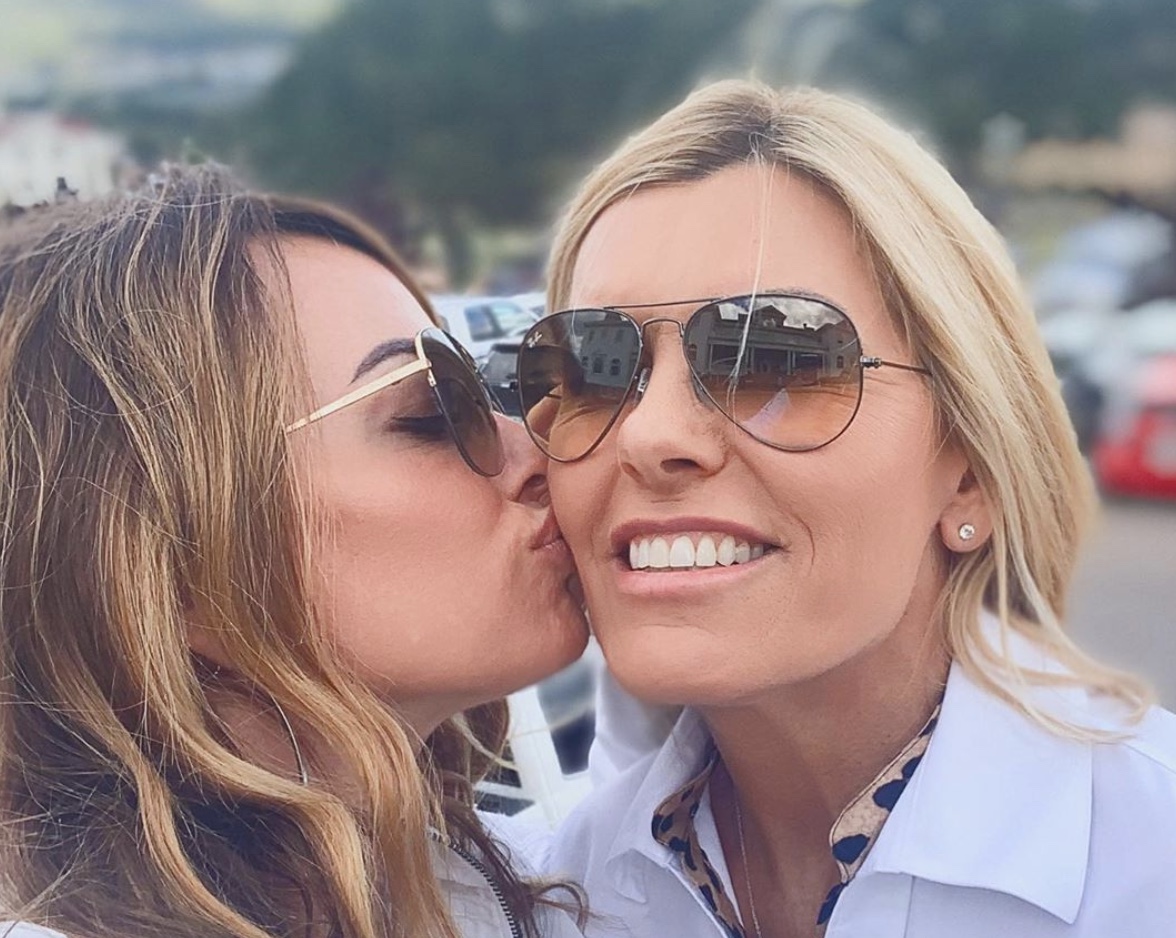 The Broncos are scheduled to face off against the Jacksonville Jaguars on Sunday, September 29. Shafer will be singing the National Anthem and was ready to cheer on the Broncos with Yawn. But Yawn said she's a Jaguars fan.
Who will win?
Unfortunately, Yawn can't be by Shafer's side during the game. She's on location to film the upcoming season of Below Deck Med, but that didn't stop the two from playfully trash-talking each other's team. Shafer recalls the conversation she had with Yawn about the game.
"I said, 'Hey babe, can you believe it? I'm singing for the Jacksonville -Broncos game,'" Shafer said. But instead of getting a "Go Broncos" from Yawn Shafer said the conversation went a little differently. "Well, I hope Jacksonville wins," Yawn, who is a Florida native, replied. Shafer knew this was a funny opportunity to banter about each other's teams. "I'm like, 'What?!' Not cool,'" Shafer laughs.
But then Yawn's yachtie side appeared as she told Shafer the Jaguars owner is also a yacht owner. Shafer said she responded, "I don't care what he owns! I'm your love and you should want me to still be the Broncos lucky charm singer!"
They've even taken bets
Shafer recalls that Yawn pondered her comment about supporting the Broncos. "She said, 'Ok, you're right.'" But then thought about it for a second and came back with, "Nope, I'm for Jacksonville!" Shafer says the couple couldn't stop laughing as she kept trying to get Yawn to embrace her new home team. Yawn moved to Denver to be closer to Shafer before the couple went public with their relationship. Shafer added that she knows Yawn has lived in Denver for only a short time. But, "I think the Broncos vibe will rub off on her. It's a bummer she's gone and can't experience it."
So it is game on. They even decided to take bets. Shafer threw this down. "I said then if they win, you need to take me on his so-called yacht," she laughed. The odds aren't in Yawn's favor. The Broncos haven't lost a game when Shafer sang the National Anthem. But, "I'm more nervous about losing now than singing," Shafer exclaimed.
"I've sang the past eight years," she said. Shafer has delivered the National Anthem 16 times, including playoffs and the AFC. "Plus, after we won the Super Bowl for the million-person celebration for the 50th anniversary." 
There's another reason this week is special
Shafer shared that the 2019 Komen Colorado MORE THAN PINK Walk™ will also be held in Denver on game day. Plus, she's celebrating her birthday only a few days before the game.
While she's sad Yawn won't be in town to help her celebrate, she's getting a "do-over" when she returns. "She'll miss my birthday every year while she's with Below Deck," Shafer remarked. "So she said I get an October birthday too! I'm throwing myself a party, but she rented out the space In her building, so she said, I'm a little closer to her by having it there."