Captain Sandy From 'Below Deck Med' and Girlfriend Leah Shafer Count Their Thanksgiving Blessings
Captain Sandy Yawn from Below Deck Mediterranean and girlfriend Leah Shafer shared their Thanksgiving wishes with fans during their trip to Pennslyvania.
The couple shared a video to Yawn's Instagram story about why they were celebrating the holiday in Pennslyvania, plus they both had an important message they wanted to convey. In addition to sharing what they are most thankful for in life, Yawn even made a "Thanksgiving" resolution.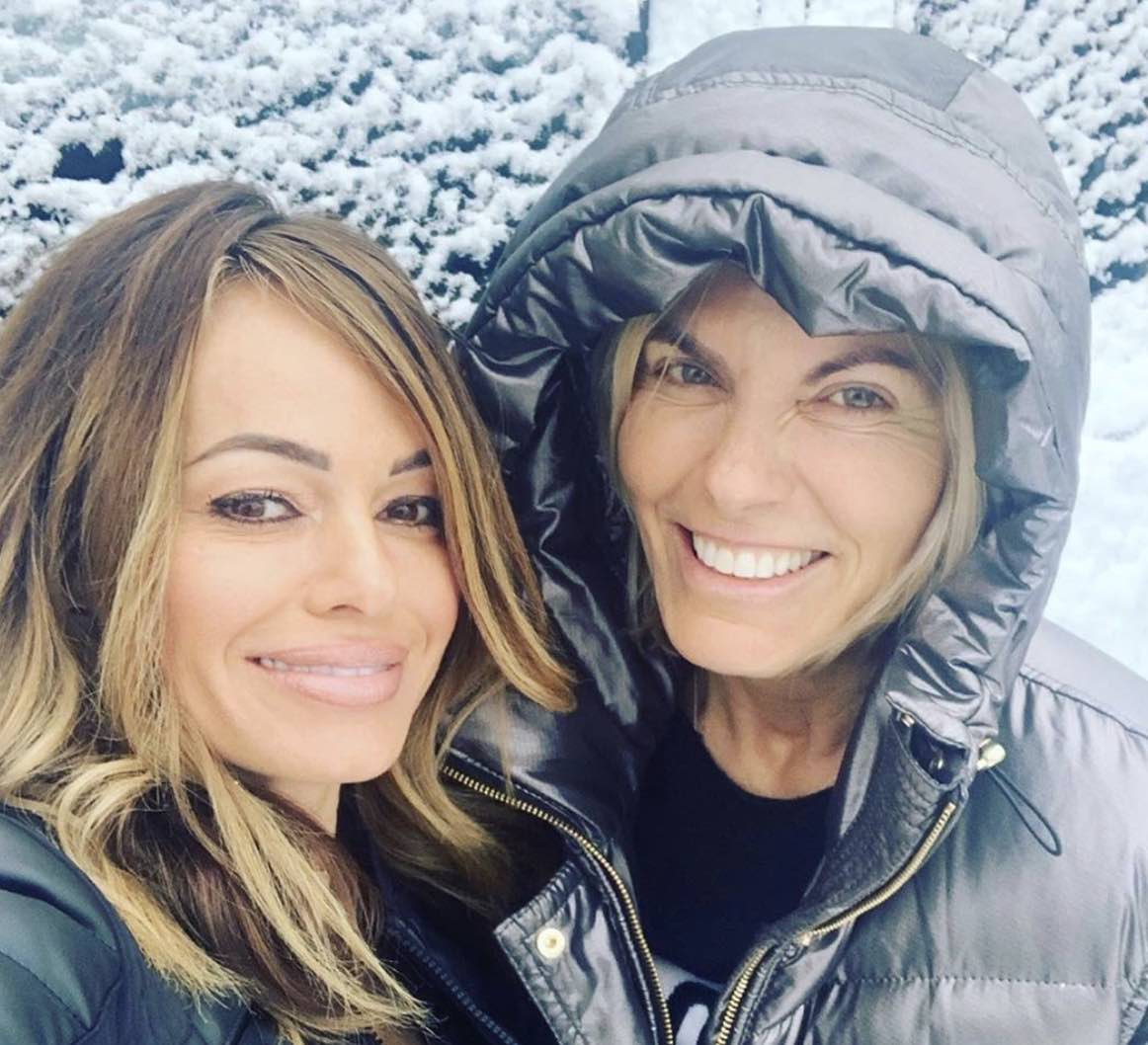 She said she plans to respond to every fan who sends her a message. Yawn added that she will voice record her messages because texting is tough. "I can't text because I have carpel tunnel from, like texting," she disclosed. Although Yawn made the resolution, she already often responds and comments when fans send her tweets. But what is the couple most thankful for and what is their message to fans?
This is why they are in Pennslyvania
Yawn began her story by wishing fans a happy Thanksgiving. She explains the couple is in Pennslyvania celebrating the holiday with people she's close to from the yachting world. "So Leah's met my family," Yawn said. "The people I worked for most of my life, who taught me how to drive a boat. We're up here in Pennslyvania spending it with them. We love them so much." Shafer adds, "They're amazing."
"She lost her sister, and so Leah's singing at her memorial," Yawn said about one of the loved ones in Pennslyvania. "So I decided not to go home to see my family but to come here and see this extended family. And support them. Leah's going to sing, which is so lovely." Shafer confirms the memorial will be the day after Thanksgiving.
This leads Yawn to reflect. "So life is short. Live your life." Shafer adds, "It's all about giving back."
You have one life to live
Yawn continues. "You have one life to live. It's o.k. to make money, but don't let it be your sole drive. Or fame. You know, like, don't let fame be the drive or money."
She adds, "What are we grateful for? I'm grateful to have God in my life, that keeps me grounded. I'm grateful for Bravo TV because it lets me reach all of you." Yawn continues, "I'm grateful for Leah."
Yawn is also thankful for the people in her life and her health. "I'm grateful for my family. I'm grateful for love in my heart and the childlike spirit I have. And I'm grateful that I have every limb and everything works. So be mindful. Be thankful. And for me, it's keeping God in the center. And I love my life."
Shafer is also very thankful this year too. "I'm grateful for you," she says looking at Yawn. "For sure God. I'm grateful for my daughter, my family. I'm grateful that I have a voice to use to give back. It's not about the fame or recognition. It's about using what God gave you to give back to others. And I wish you all a Happy Thanksgiving!"