Captain Sandy From 'Below Deck Med' and Girlfriend Leah Shafer Pick out Their First Christmas Tree Together
This Christmas is very special for Captain Sandy Yawn from Below Deck Mediterranean and girlfriend Leah Shafer. The couple went public with their relationship only months ago and are celebrating their first Christmas as an official couple.
They recently went on the hunt for a Christmas tree. Like most families looking for the right tree, they headed to a Christmas tree lot near where they live in Denver, Colorado. Both Yawn and Shafer shared tree shopping on their Instagram stories, including a run to pick up lights and other festive decorations.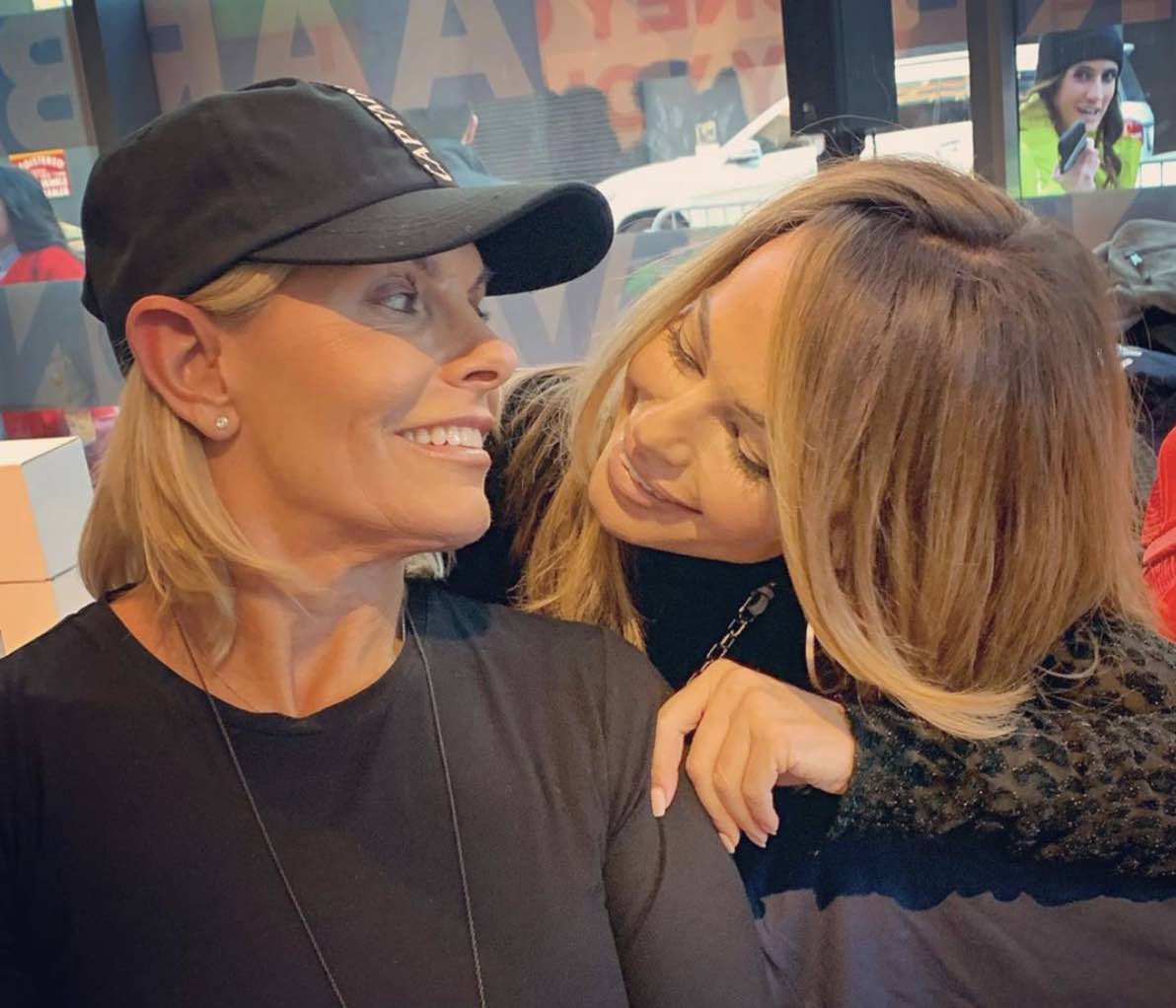 While at the store Yawn and Shafer decided to try on various Santa hats and have some fun with the Christmas toys in the holiday section. They also shared that they had to transport the tree in a pretty unusual manner too.
It started with Christmas music in the car
The couple blasted the Christmas tunes in the car on their way to the Christmas tree lot. Yawn is sporting a fresh, shorter haircut with dazzling highlights as they sang along to "Rudolph the Red-Nosed Reindeer."
As they sing, Shafer jokes and is being playful with the lyrics. "See why I love her," Yawn smiles at the camera. "I'm excited for Christmas, are you guys excited for Christmas?" Shafer asks looking happy.
As Yawn drives, the couple realizes maybe they are a little lost. Yawn has to make a U-turn and shares it may be time for Shafer to navigate. "Okay, we're trying to go find a tree," Shafer says. "And we need the map!" Yawn exclaims. The couple realizes neither actually has a map. "I need my navigator!" Yawn says.
The couple gets right to business
Once they arrive at the tree lot, Yawn starts choosing trees. "We're going Christmas tree shopping," Shafer shares. As she talks, Yawn is already directing employees at the lot to pull trees for further inspection. "She already picked one," Shafer adds. "She didn't even wait for me!"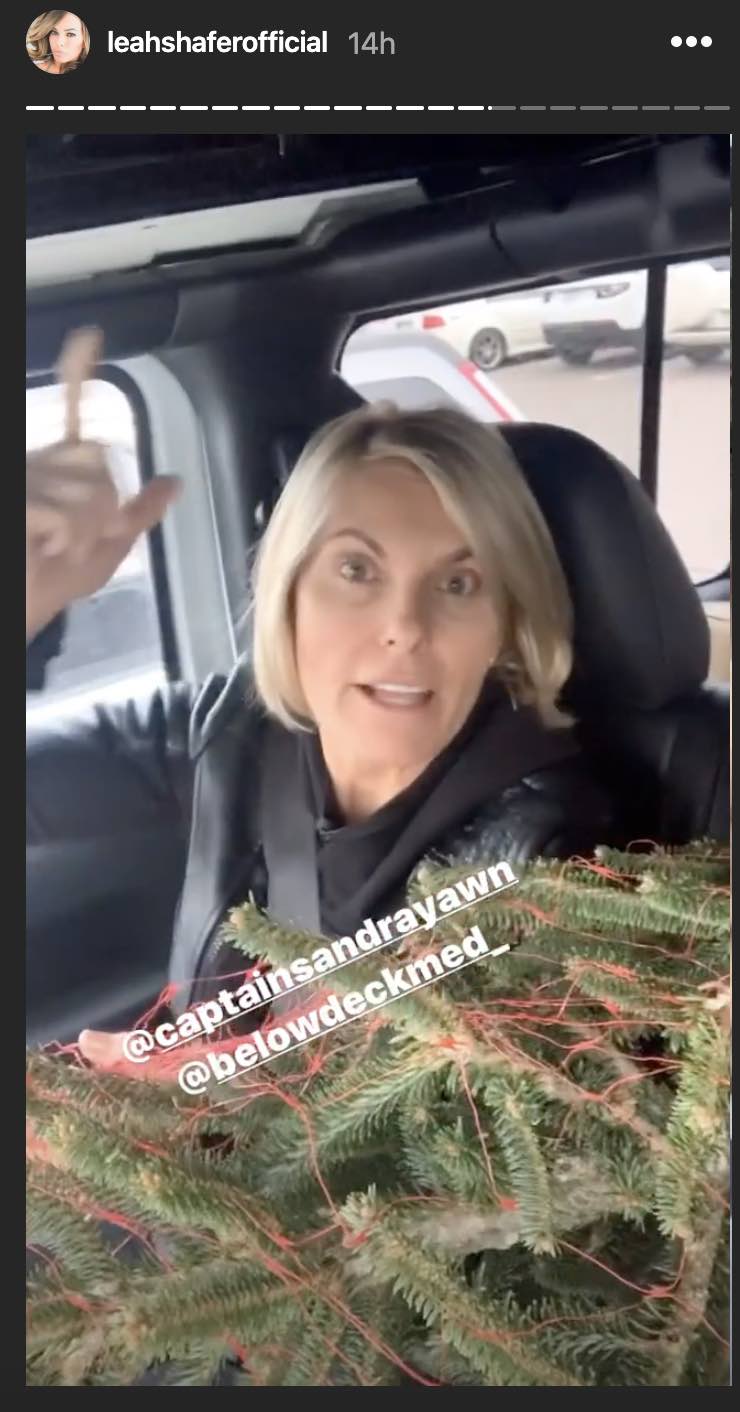 But then Yawn turns to Shafer, "Leah which tree?" Yawn has two choices for Shafer. "This tree or this tree?" But then another tree catches Yawn's eye as she heads over to see it. Soon the couple has scored a tree they love and head to the business office to seal the deal.
Once it came time to actually transport the tree, the couple realizes it cannot be tied to the top of Yawn's jeep roof. "So Sandy has this amazing new jeep so we didn't want to put it on the roof," Shafer explains. "Look what we have!" She shows the fully wrapped tree inside the car, which reaches the front seat. Yawn explains the reason she couldn't tie it to the roof of her car is that her jeep has a soft top. Shafer jokes how Yawn has tree sap all over her now too. "It's our first tree," Shafer gleefully adds.
Fun picking out decorations
Yawn shared that their next stop was to buy lights and Santa hats. Indeed they did. The next shot is Yawn wearing a hilarious Santa pants hat and Shafer rocking a big turkey hat. "Say something because I'm a big chicken," Shafer laughs. Yawn grabs a new Santa hat to try next.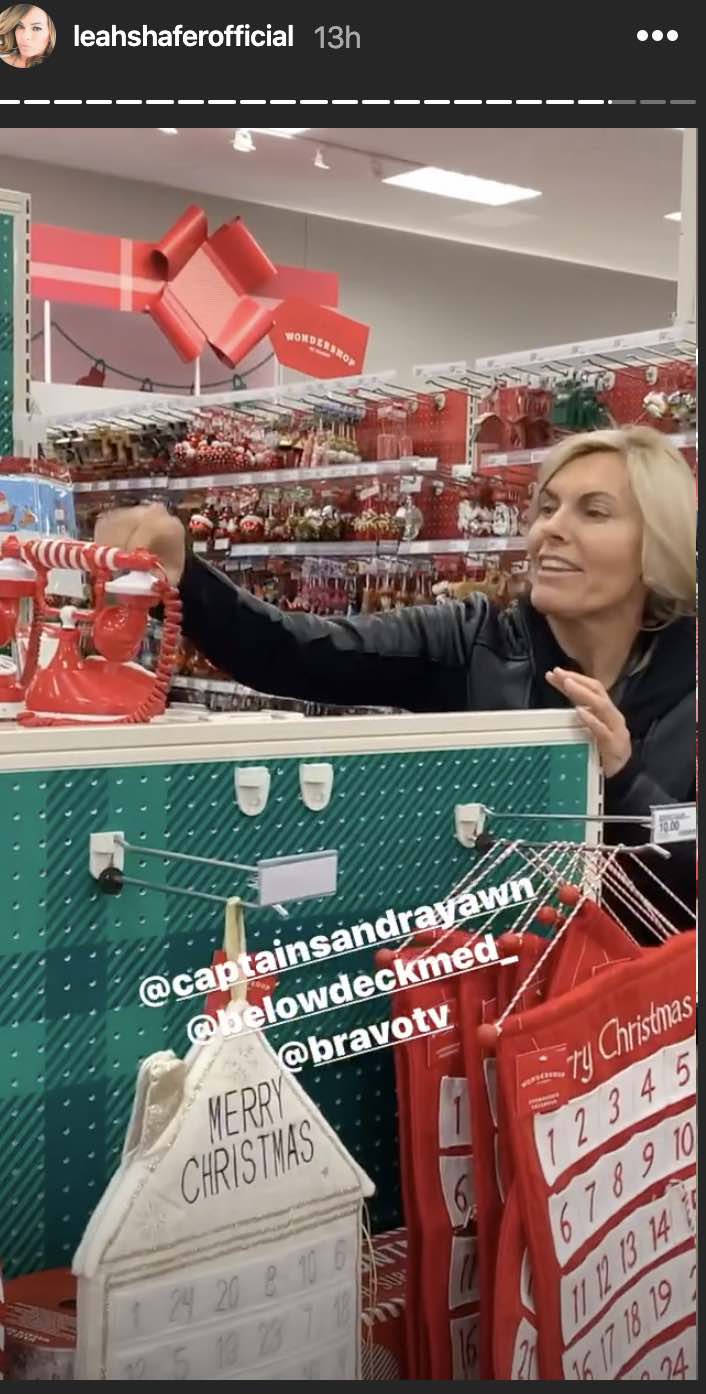 While the couple browses, Yawn's playful spirit is in full display. She grabs a funny Christmas phone. "She's playing with all the toys," Shafer says observing Yawn. "Hey, we should get this," Yawn says as she walks over to Shafer with the toy Christmas phone. Yawn puts the earpiece to her ear and says, "It's Santa! He's saying he needs your support."