Captain Sandy From 'Below Deck Med' and Leah Shafer Inspire During the 'I Believe Tour'
Leah Shafer was blown away by all the love in the room during the first stop on the "I Believe Tour." Shafer and Captain Sandy Yawn from Below Deck Mediterranean took the live Chicago audience to a place of strength, leadership, and hope during their 90-minute presentation.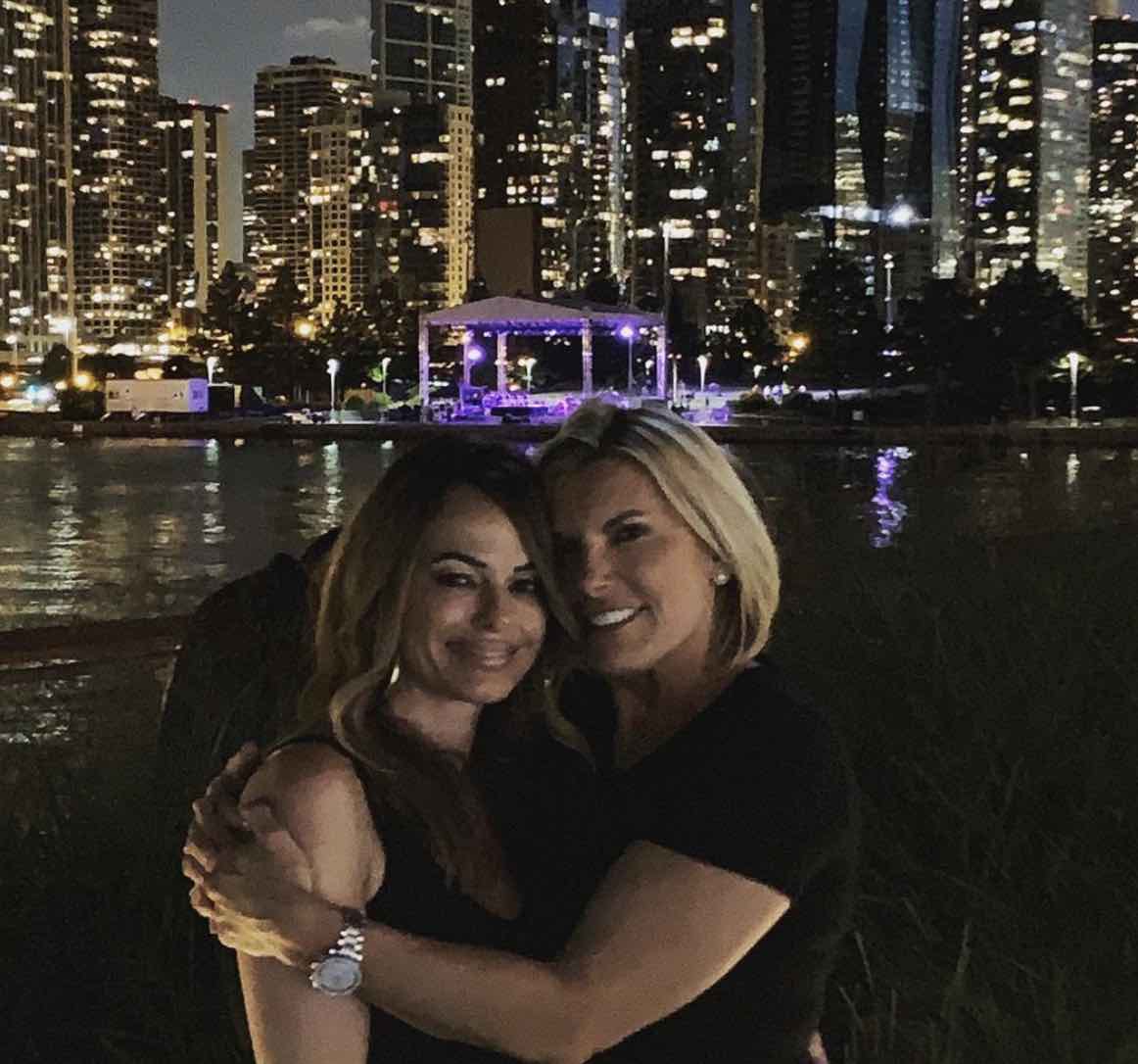 Shafer spoke exclusively with Showbiz Cheat Sheet about the first 2019 tour date. She said the night was filled with, "Lots of crying, hugging, laughing." Shafer recounts a magical interaction with fans and said attendees showed the couple a lot of love.
"It was the perfect night," she recalls. "The sound crew and everyone was amazing. Some Below Deck fans drove from Florida, Mississippi, Oklahoma. It was beautiful."
Fans got to meet the couple first
Shafer described the scene as being intimate and said fans had an opportunity to get up close and personal with the couple. "We first did a meet and greet, Sandy's way of feeling out the crowd and what she would talk about. It was very organic," she said. The Chicago event was held at John Barleycorn tavern. Kim Warren from Invest in Us sponsored the evening. Invest in Us is an organization that supports women in business and starting businesses.
"Because of the setting of the room and interacting with them beforehand, it changed the message. Sometimes you can have an idea and that changes when you are in direct contact with beautiful human beings and you feel their soul," Shafer adds.
Yawn and Shafer had a framework for the evening but took liberties on their delivery after meeting with many of the audience members. "We were off-script, it was heartfelt. It was a very chill, intimate vibe."
The evening was about leadership and love
The presentation was part speaking, part singing. "Our method was called point and play," Shafer said. "[Yawn] would speak, make a strong powerful point to her stories of leadership and inspiration and then I would sing about it." She adds her part ended up being very raw and real as Shafer shared her story and journey toward love.
The presentation ended with a question and answer session, which was heavy on the Below Deck Med fan questions. Also, "Many questions were from young women wanting leadership advice because they were young captains," Shafer explains.
"Sandy's message was so powerful and graceful and made people cry with her inspiring message. Sandy said my music also brought the audience to tears, so with the two of us together is a powerful dynamic duo #Sandaleah," Shafer says.
Going forward, Yawn and Shafer would like to expand and further develop the tour. "Sandy actually has a very creative mind. She has a great sense of style and loves to design. She also has a great ear for music because listening to music was such a huge part of her life. So she gives me input." Shafer says the next possible tour date is likely to be Denver, Colorado, in late November. Stay tuned, she says.