Captain Sandy from 'Below Deck Med' and Leah Shafer Reunite and Share a Funny Instagram Moment
Captain Sandy from 'Below Deck Med' is home and girlfriend Leah Shafer shares some fun and sweet moments.
Reunited and it feels so good! Captain Sandy Yawn from Below Deck Mediterranean and girlfriend Leah Shafer are overjoyed to be back in each other's arms after Yawn was away for work.
The couple reunited at the airport days ago and recently both Shafer and Yawn shared a few sweet but also funny moments during their first few days together. While Yawn was away, Shafer dealt with a health scare. The singer and professional beauty expert learned she has lobular carcinoma in situ (LCIS). She had surgery and is now in the clear.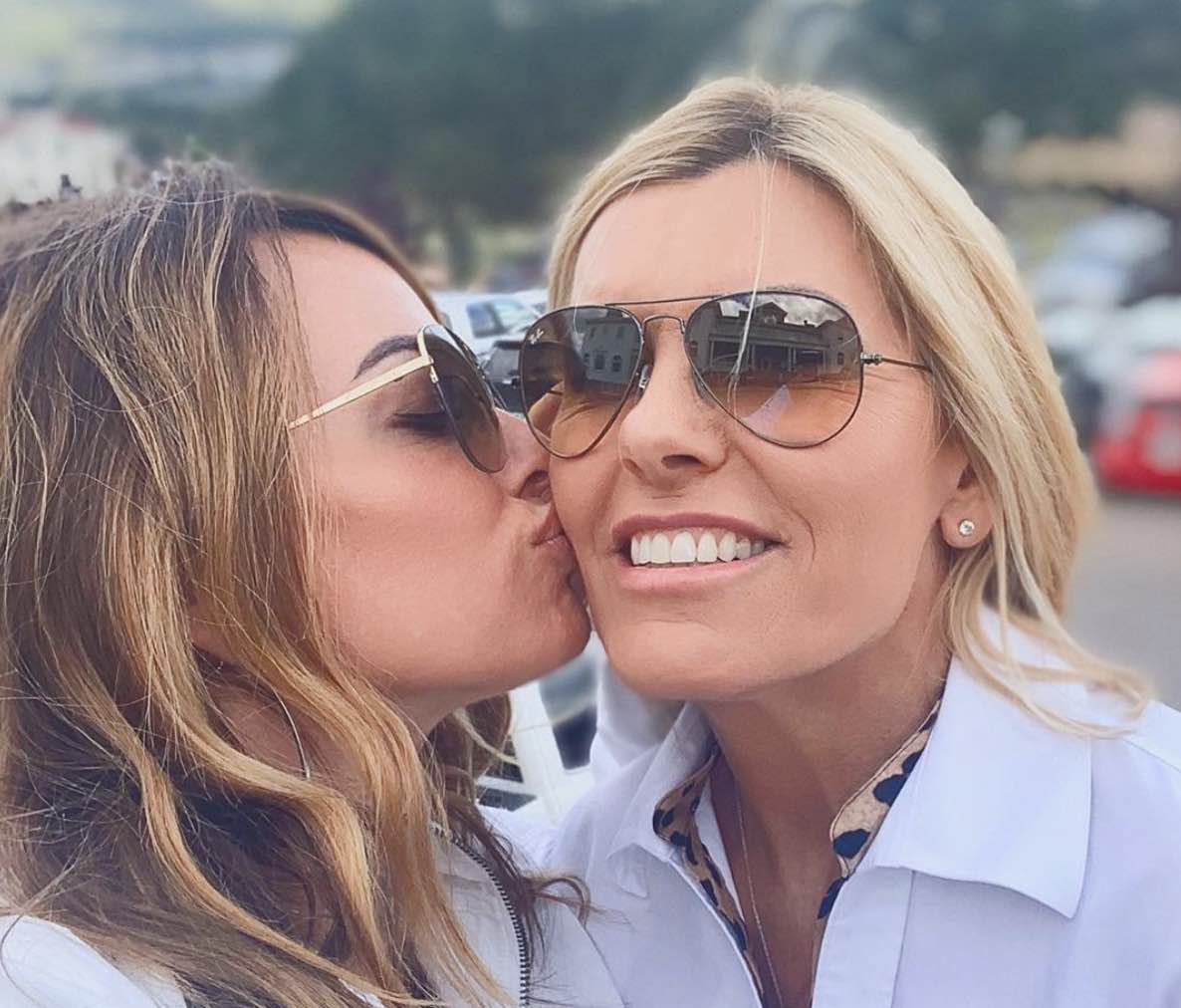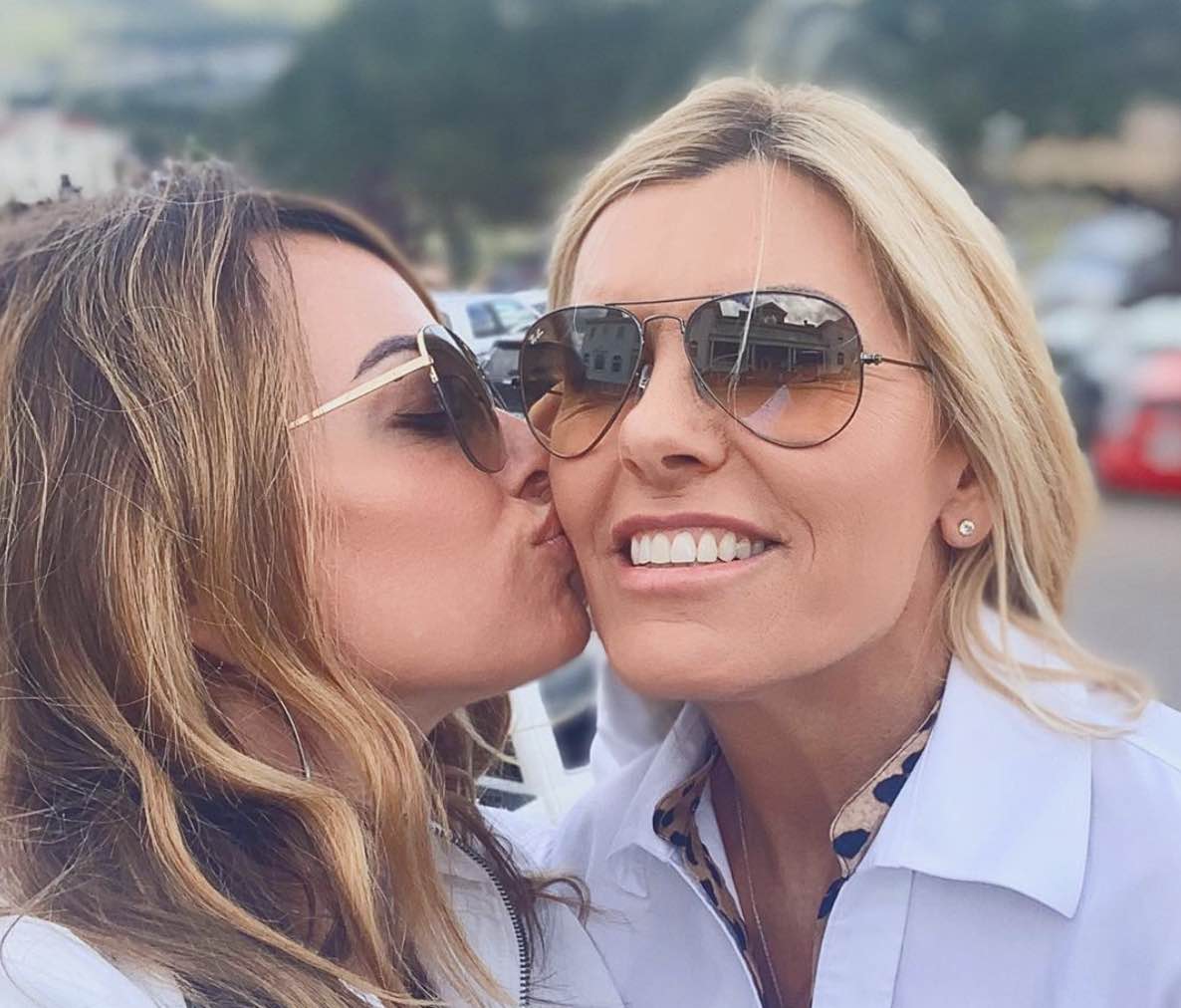 Shafer bravely faced the scare on her own so the couple could not be happier to be together again. In the past they've shared some loving but also funny moments on Instagram … and today is no exception.
So happy together
Look who is home! Shafer shared a video to her Instagram story with Yawn. "Yay, so happy," Yawn says. Shafer remarks, "Finally after how long?" Yawn just says, "So long. Felt like forever."
But the couple just grins in the glow of their romance, both saying how happy they are to be back together. Then Yawn shares some plans they have for the day. "We're going to see The Joker," she says.
Then Yawn adds that skiing may be on the agenda. The couple lives in Denver, Colorado so an afternoon ski getaway is only moments from their front door. While Shafer seems down to ski, she shakes her head when Yawn insists Shafer learns to snowboard too. "Leah is going to learn how to snowboard," Yawn insists. The two engage in their typical hilarious banter back and forth about whether or not Shafer will take up snowboarding. But then the couple thanks their followers for all their prayers as Yawn comments about how amazing Shafer looks too.
Only a captain would have this in her car
Shafer then has to share something that has her giggling. "I had to Instagram this moment," she says laughing. "We're trying to see if a place is open, like bagels, and we couldn't see. She has binoculars in her car!" Shafter pans over to Yawn who shows the camera a pair of binoculars.
Yawn laughs and insists that a good captain should travel with a pair of binoculars. "Hey, it saves you turning a right when you gotta get back on the highway," Yawn exclaims as the couple can't stop laughing. "Only Captain Sandy," Shafer adds.
"Concerts, navigation," Yawn says as she scans the highway with the binoculars to find the elusive bagel store. "Never a dull moment with my babe," Shafer adds. "That's for sure."
Later, it's a spa day
After a day in town, the couple retreats to enjoy some spa treatments at Yawn's home. Yawn shared a video to her Instagram story of Shafer relaxing with a green beauty mask on her face. As a professional aesthetician and owner of Skin by Leah, Yawn thought she'd give Shafer a beauty treatment for once.
"So here we are back at the Captain Sandy Yawn spa," Yawn says as she shares a video of Shafer completely relaxed and lying underneath a soft blanket. Shafer laughs as Yawn dives in to describe the beauty mask. "You are now relaxing? What does it feel like?" Yawn asks Shafer. Shafer says her mask feels tight because she started laughing.
As Yawn rubs Shafer's feet she asks Shafer how she did as her spa assistant. When Shafer says she did a great job, Yawn remarked, "See, I can do other things than drive a boat."