Captain Sandy From 'Below Deck Med' and Leah Shafer Vacation in the Hamptons
Where should you vacation right before a work trip? For Captain Sandy Yawn from Below Deck Mediterranean and girlfriend Leah Shafer, it's the gorgeous Hamptons.
Shafer shared that she and Yawn were stealing away before Yawn ships out to film the next season of Below Deck Med. The couple has been together for the last several months and Shafer seems to already be missing her love. "Much needed Alone time ❤️before sandy leaves to film a new season," Shafer posted to Instagram.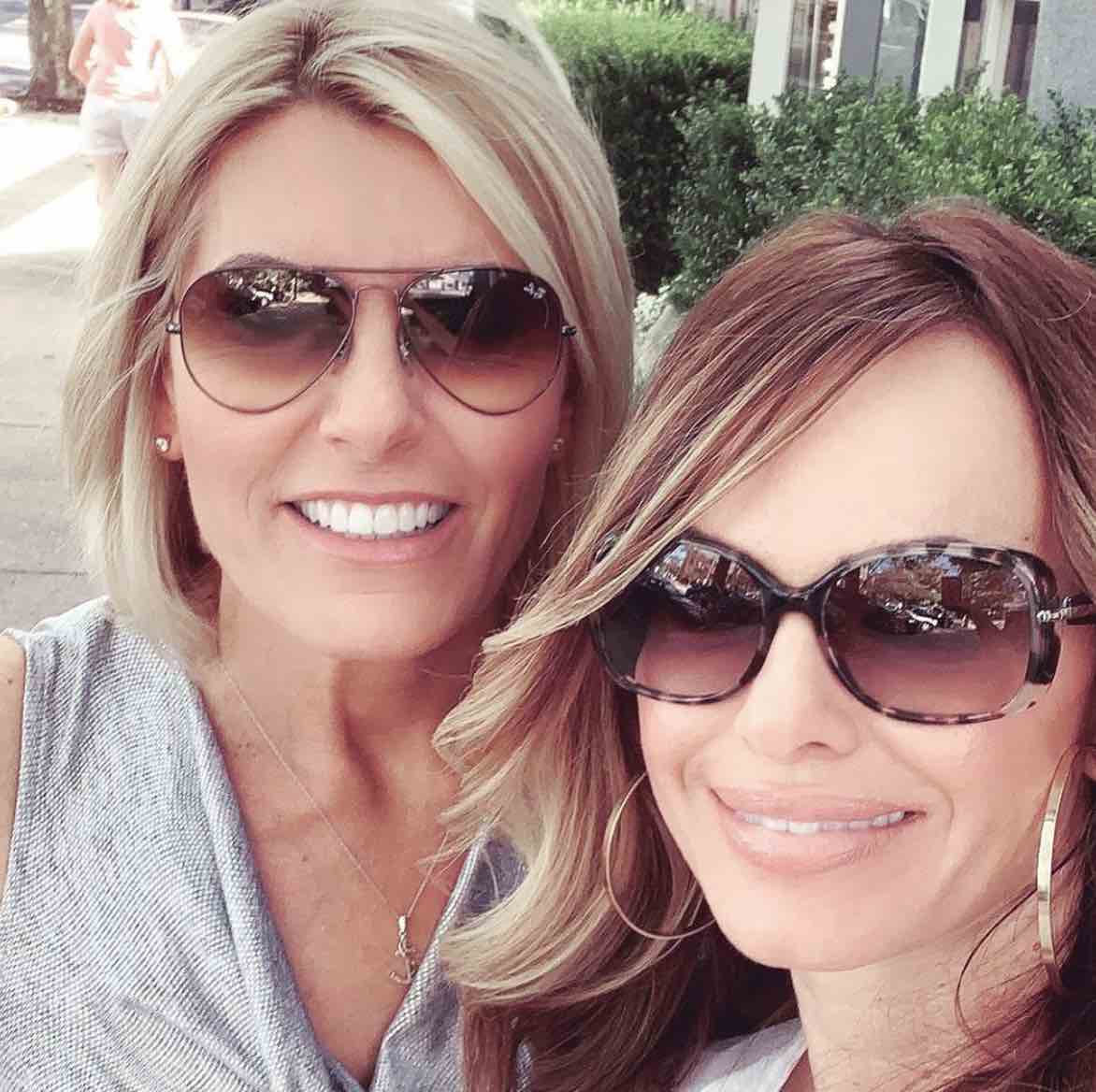 In a series of videos, Yawn shared that this was Shafer's first visit to the quaint seaside area. A number of celebrities and Bravolebs make the Hamptons their summer home, including producer Andy Cohen, Luann de Lesseps, Bethenny Frankel and Ramona Singer from The Real Housewives of New York City.
Soaking it all in
Yawn is fresh off her adventure with Cash Cab in Manhattan. Plus the couple just completed their first "I Believe" tour date in Chicago. They posted to Instagram about getting stranded in Chicago when their flight was canceled.
Since they were delayed, the couple headed first to the Hamptons. Yawn then headed briefly into the city to film Cash Cab. Shafer shared a video when they arrived in Sag Harbor. She panned the harbor as a number of expensive yachts can be seen in the background. "It's so beautiful here," she remarks. "Here in the Hamptons. Here's my babe." Yawn approaches Shafer while working on her phone.
"Doesn't she look beautiful," Shafer swoons. "She's going to go film in New York. And I'm going to hang out here." Later, Shafer wandered the adorable streets, taken by the tree-lined streets, historic homes and white picket fences. "So charming," she wrote over a video of a gingerbread house. "It's so cute here," she says.
Ready for vacation
Once Yawn is finished filming, she returns to be by Shafer's side. Shafer observes the gorgeous hydrangea flowers and gardens surrounding a local store. "This is so charming," she says. "I love her," Shafer says as Yawn asks if she wants to head to Montauk.
Shafer asks if they have beaches in Montauk. Cue the next video. Yawn and Shafer are now in a pickup truck barreling toward a private beach. The wind is heard as the ocean and flowing green grass are a blur. Once the ladies arrive at the beach, the find that they have it to themselves … in August. Pretty impressive since August is of the busier vacation months. "So beautiful," Shafer remarks as she pans a deserted beach.
Yawn asks Shafer where they are as she tags the video Gerard Point. Yawn says the couple took their pickup truck down a dirt road, "full of potholes and water just so we could have this view," Yawn says. "And be all alone. That's the beauty of the Hamptons." Although it may be Shafer's first time visiting the Hamptons, it doesn't look like it will be her last. The couple seems blissed out as they begin their bittersweet vacation.