Captain Sandy from 'Below Deck Med' Hits The Slopes With This Surprise Friend
Captain Sandy Yawn from Below Deck Mediterranean is living her best life as she recently posted about getting in some awesome Aspen ski time.
Yawn uploaded a video to her Instagram story locking in her ski boot in the "balmy" 48-degree weather. "I'm going to ski today," she says. "I may surprise you with someone a little later." Yawn is an avid skier, as this superyacht captain can easily find fun on both land and sea.
So who did she run into on the slopes? Also, when will Yawn and her crew be back on Bravo, as the countdown begins for Below Deck Mediterranean to return.
Fans are thirsty for more 'Below Deck Med' (now)
Since Below Deck wrapped for the season, fans have been in serious withdrawal. Yawn is often asked when the new season of Below Deck Med will return.
The pleas for more Below Deck Med have grown louder and louder. "So rdy for some Captains, Chief Stew, Crew, Blue Waters Beautiful scenery, & Fun like #BelowDeckMed#BelowDeck !! We are rdy!! Like soon," one fan tweeted. Many responded saying they need more Below Deck now and a slew has begged Yawn for an exact date.
Unfortunately, the cast doesn't have a specific date yet, but the show should return to Bravo sometime this spring. "I hear all of you patiently waiting for the return of #BelowDeckMed@BravoTV," Yawn tweeted, keeping the momentum going. "Who else is looking forward to BDM on the French Riviera?!?" Yes. We all can't wait!
Who did she run into on the slopes?
Guess who Yawn hung out with? She posted another video to her Instagram story with one of her favorite chefs, Adam Glick. "Look who I found," Glick says smiling. Then Yawn says, "Adam, guess what I did? I grabbed someone else's skis!" Glick grins and just nods, "Yep."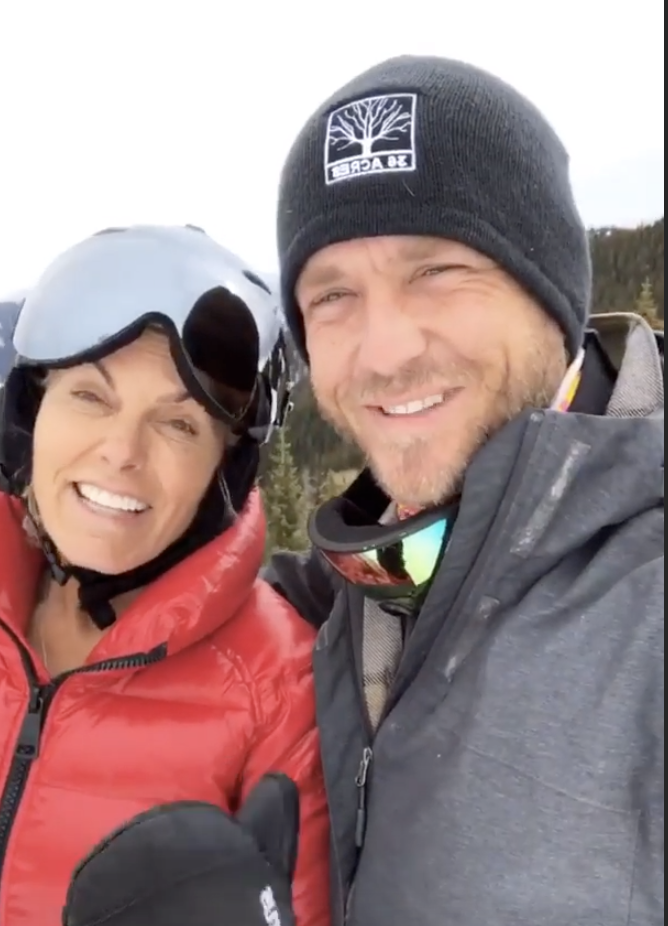 "So he has to go by himself," Yawn gestures to Glick. Then Glick makes this hilarious statement. "I don't think she got her omelet or her toast this morning." Yawn echoes, "I didn't get my toast." Any Below Deck Med fan knows toast is serious business when Yawn is on charter.
Over on Glick's Instagram story, he primps his growing locks, while Yawn looks on. Finally, Yawn takes off, speeding down a snowy slope like a pro. "Are those your skis, did you find your skis," Glick asks. Yawn keeps bolting down the slopes as the friends seem to be having a blast.
Glick is touring the country
Glick and his sidekick Tex are zigzagging their way through the country. Glick's Instagram is filled with new adventures every day as he shoots his cool outdoor cooking series on Outside TV. Plus his Instagram is basically total eye candy as the images he posts are nothing short of spectacular.
He's also been visiting family and friends along the way. He posted a sweet picture with his grandfather only a few days ago. "The best part of this road trip so far," he wrote. In the same thread, he and Yawn plotted their ski adventure meet up too.
Check out The Cheat Sheet on Facebook!