Captain Sandy From 'Below Deck Med' Is Donating Some Proceeds From Her Merch to Charity
Still looking for that holiday deal but also hope your purchase can make a difference? Captain Sandy Yawn from Below Deck Mediterranean is dropping prices at her popular website and is using a percentage of the proceeds for good.
Below Deck Med fans can purchase one of Yawn's signature items at her online store. She offers a variety of shirts, hats and a fashionable hoodie. Recently, girlfriend Leah Shafer modeled the hoodie that rocks the word, "crew" on the back.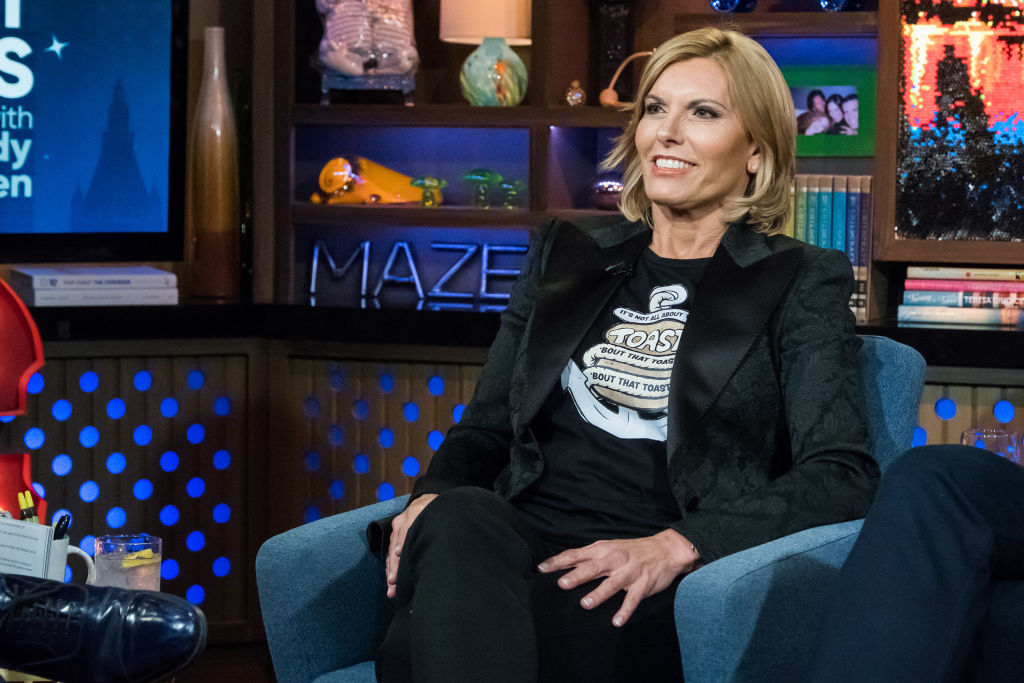 Not only can fans purchase the merchandise, but Yawn also shared that she will sign items upon request. Additionally, Yawn is all about giving back. She has selected three charities that are important to her with one that is extremely close to home.
Shop and give back
Yawn recently shared to Instagram that she was lowering merchandise prices for the holidays. "I have Captain Sandy Merchandise and Im feeling very grateful during this time," she wrote.
"Leah has offered to model the hoodie! I will personally autograph your swag! We have hats, T-shirts, hoodies and a compass/clock! All items are reduced for the holidays," she continued. "The best part is a percentage of your purchase goes to the Captain Sandy Charity! Children and the Ocean is our future and that's what I'm using the proceeds for!"
Her three chosen charities include The International SeaKeepers Society, Sea Shepherd and Jacksonville School for Autism. SeaKeepers and Sea Shepherd are both ocean conservation organizations, a cause that is extremely important to Yawn. Jacksonville School for Autism (JSA) is a groundbreaking, full-service education center in Jacksonville, Florida. Yawn's sister, Michelle Dunham founded the school.
This cause hits home for Yawn
Yawn is all about giving back and JSA is a cause that hits close to home. When her sister was a young mother, she learned her son Nicholas was diagnosed with autism. "He was one of those children who had his inoculations and it was like he flipped a switch," Dunham told Showbiz Cheat Sheet in March. "So we've focused on what we can control and our lives with Nicholas."
Dunham started JSA after realizing that resources were slim when he was diagnosed in 2000. Like most parents, she wanted the very best for her son and took the lead in creating an educational facility that provides education well into adulthood.
One of the school's goals is to help the student create an independent life. "Life span services are critical to support our aging population of young adults and secure their future is full of hope and independence," Dunham said. The program is designed to provide on-campus living and employment. This could be through JSA or through an enrichment program.
You can also support Yawn at the next JSA fundraiser
Yawn is gearing up for a JSA fundraiser on December 8 where she will meet and mingle with fans. She shared the details on her Facebook page. "Hello! Captain Sandy here….," she wrote. I'm inviting YOU to a PRIVATE "BOATGATE!" Join me before the Jags hit the turf and support my nephew's school, Jacksonville School for Autism."
She added, "Let's stay ABOVE DECK while we talk behind the scenes of BRAVO's Hit Series, BELOW DECK MEDITERRANEAN aboard the Amazing Grace Yacht. Meet me at the Metropolitan Park Marina on Sunday, December 8th. Enjoy beverages and heavy hors d'oeuvres and one-on-one time with Captain Sandy! Captain Sandy will take individual pictures with YOU!"
Register online for $50 per person or $75 per person, which includes a complimentary 1-way shuttle boat from the Southbank to the Northbank; (parking not included). She adds ticketholders will receive a confirmation with all the details.