Captain Sandy From 'Below Deck Med' Shares Critical Tips About Boat Safety During a Hurricane
Captain Sandy Yawn from Below Deck Mediterranean has been in yachting for decades and has faced some fierce storms.
The native Floridian has been monitoring the path of Hurricane Dorian, posting updates, and answering questions about hurricane safety and preparedness on social media. She spoke with Showbiz Cheat Sheet about what every boat owner should know if a hurricane threatens.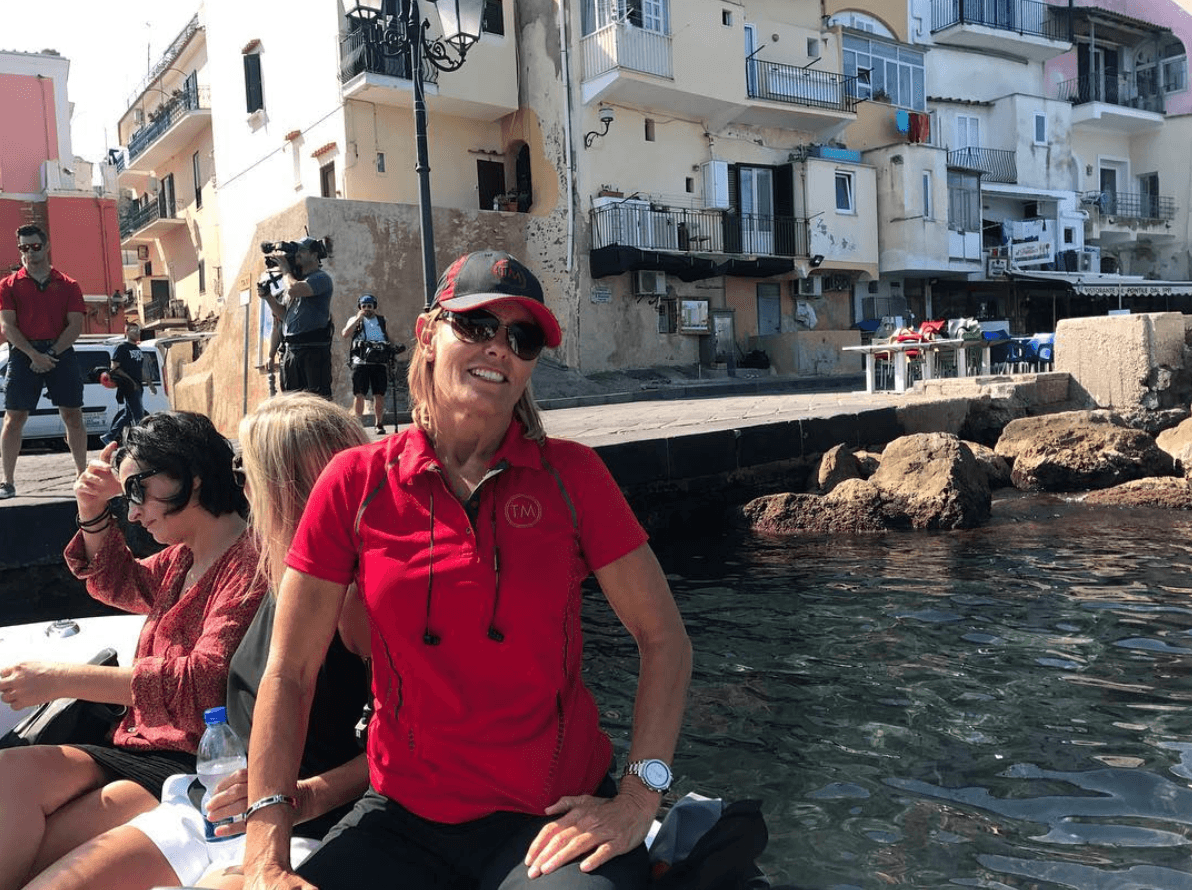 Yawn not only shared what boat owners should do before the storm but also what not to do. She also revealed that she's faced some pretty intense weather while at the helm, plus a weather event that hit Sirocco after Below Deck Med finished filming.
How to protect your vessel before a hurricane
Yawn pointed out that the obvious move to make before a hurricane hits is to secure your vessel in a safe harbor. "There are marinas that are considered to be safe havens," she remarked. "If you are Broward County [an area in Dorian's potential path], you just go up the river and you secure your vessel."
She recalls a time when she was on a boat in Boston and a hurricane threatened. "Remember Edward? We went and secured in this harbor. And we tied lines from one side of the harbor to the other. Another time I was in a hurricane in the Intercoastal and in one of the fingers waterways. The hurricane holes up the river were all filled so we just tied lines from one side of the canal to the other to the boat. So the boat was in the dead center of the canal with lines to each side of the shore, tied to trees." A hurricane hole is considered to be an ideal location to moor your boat during a hurricane.
Smaller vessels can be filled with water and placed on shore she advises. "So basically if it's an outboard engine hanging on the back, some people fill their boats with water so they don't blow away," Yawn says. "If it's an inboard engine and they don't have someplace to secure them, they tie it down to their trailer and tie their trailer to a tree."
Being prepared is key
Yawn says another obvious step to take is to go in the opposite direction of the hurricane. "The Navy goes out to sea," she says. "The cool thing about the east coast of the US is you have the Intracoastal waterway. Just keep going north. Batten down your house and put your boat in gear and keep going north if you know it's going to hit south."
Yachts may also be equipped with storm shutters. "When we know we are going to be in rough seas, we have storm shutters, just like a house has hurricane shutters," she says. These shutters protect windows from being knocked out by waves.
She adds that boaters also have access to a hurricane preparedness kit too. "Disconnect any electric because that could cause a fire," she advises. "You disconnect your batteries, disconnect from any electricity." Winds, lightning, and tornados could spark a fire on a charged yacht.
Don't do this
Yawn can't stress enough that boaters need to remember to protect their lives first. Hurricane-related deaths have occurred when boaters refuse to leave their vessel or lose their life doing prep during the storm. Also, "I would never go boating if I knew a hurricane was coming," Yawn says. "The only reason I'd go boating is to get away from it."
"The trick is to obviously not go out in the wind and adjust your lines when there are hurricane-force winds," she warns. "It's hard to stand in 30 knots of wind. It's hard to walk. So imagine 100 knots of wind. The first rule of thumb is you don't go out and adjust your lines."
She adds, "Your life is more important than your vessel. But do prep and take it to a secure location. Most shipyards will take you in. They actually have contracts and are up the river." She reminds boaters to look for a shipyard that is not located within an evacuation zone.
She's encountered these scary storms
While Yawn has thankfully never come face to face with a hurricane while on charter, she's dealt with waterspouts. Waterspouts are a tornadic activity that forms over the water. "I was hit by a waterspout before off of Cape Canaveral on a 67 Hatteras," she recalls. She remembers the experience as being "terrible."
"You have two radars," she describes. "One is an X band radar and the other is an S band radar. The X band radar has a smaller scanner so it doesn't see the boats in the weather whereas the S band, the scanner is bigger. So it picks up small boats in the weather. So if you encounter a lot of rain, chances are your X band radar, you can't clear the rain to see the other boats in your vicinity."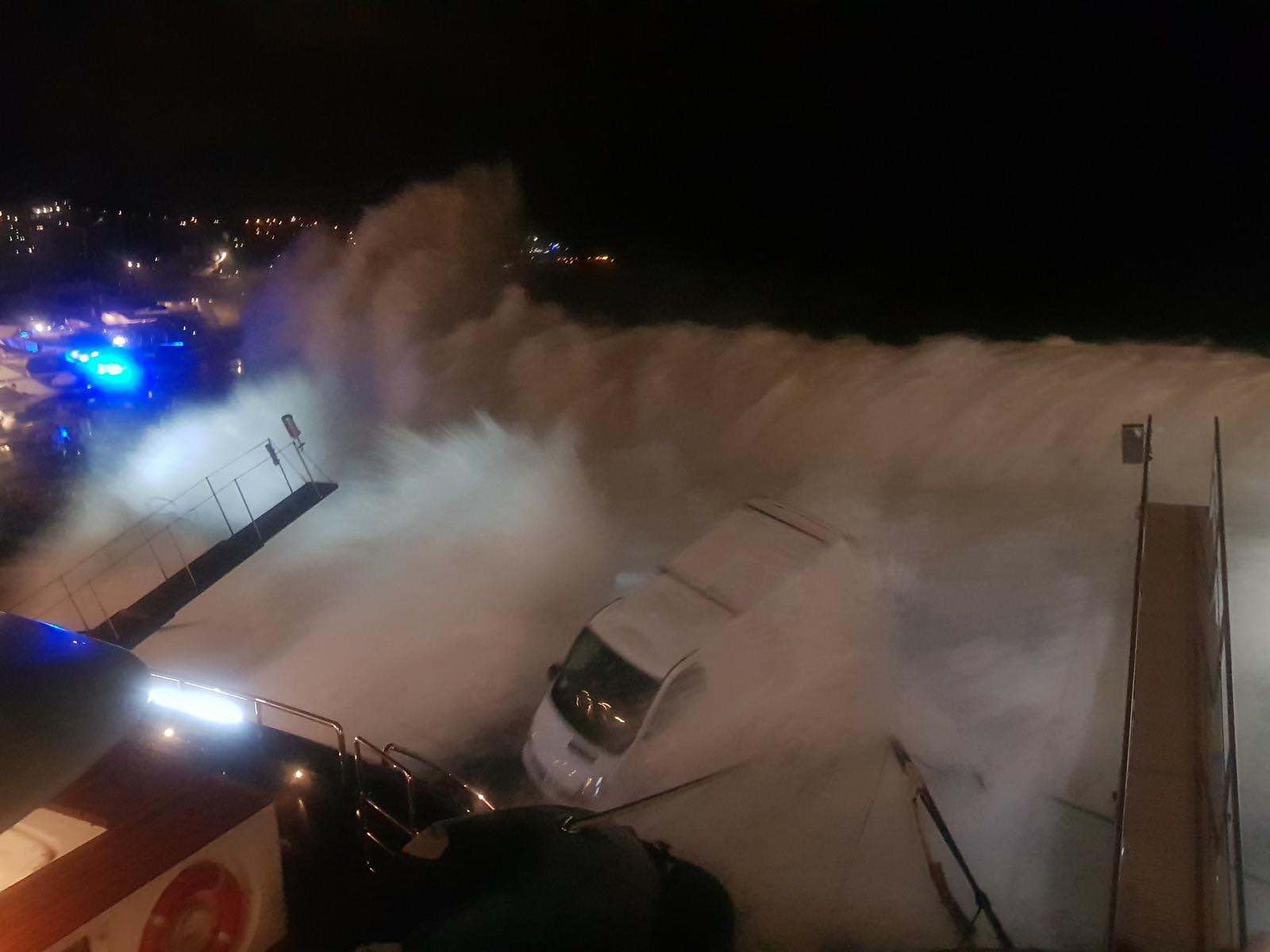 Yawn has also encountered a number of white squalls that blow 70 to 100 knots of wind, virtually from nowhere. She once experienced "wind from nowhere on a clear day" in the Med when the yacht's owner was on board. "It's like the mountains burped," she exclaimed. "It's so weird. It was 100 knots of wind for 15 minutes. But then it calmed right now. But the Med is really unpredictable."
She notes the Med has "medicanes" or a hurricane in the Med. Yawn graciously shared an image of Sirocco docked amid a "medicane" shortly after filming season four. The image is taken from Sirocco at 70 knots of wind with a truck being pushed into the vessel. Thankfully, Yawn can report Sirocco is still seaworthy.