Cardi B Fans Wish She'd Stop Canceling Shows Last-Minute
Cardi B is the hottest female rapper around. Her hit songs are dominating the airwaves, and her string of sold-out shows have guaranteed that the young woman is the biggest commodity in the music industry.
While her fans love her for her unfiltered personality and sense of humor, some of her recent behavior has landed Cardi B in hot water with fans and critics alike.
How did Cardi B become famous?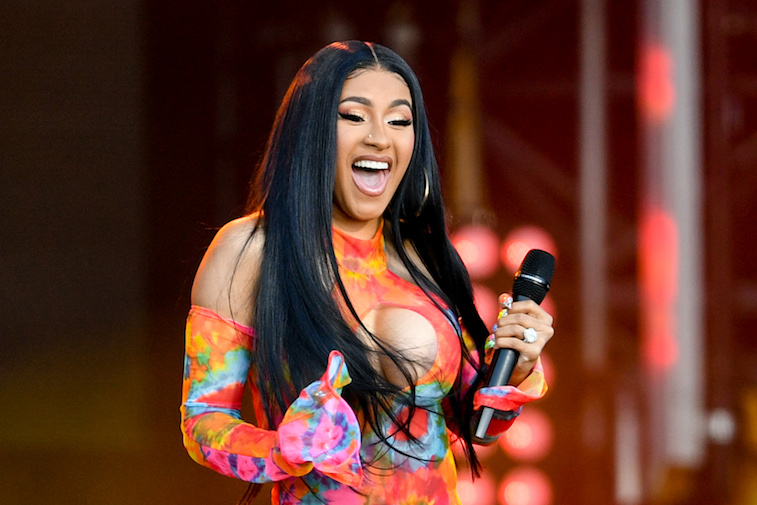 Cardi B was born and raised in The Bronx and turned to stripping after she wasn't making enough money as a grocery store clerk. After leveling up in the adult entertainment industry, Cardi B decided to focus on her rap career and landed a role on the VH1 TV show, Love & Hip-Hop: New York.
Fans loved her brash and outlandish personality and her social media following grew exponentially following her casting on the show.
Her songs "Bodak Yellow" and "I Like It" became huge hits and soon, Cardi B fever was sweeping the nation. She has won numerous awards, gained thousands of fans, and is even co-starring in a movie with Jennifer Lopez, out this fall.
Cardi B is in a relationship with Migos rapper Offset, and the two share a daughter named Kulture. In spite of all the wonderful things happening in Cardi B's life, she has come under fire in recent months for her persistent habit of canceling concerts.
Cardi B canceled concerts because of plastic surgery problems
One reason why people love Cardi B is her transparency — when it was revealed that the new mom had gone under the plastic surgeon's knife only a few months after welcoming her daughter, Kulture, Cardi B spoke out about it.
She admitted that she didn't regret her decision to get work done and defended it by stating that she doesn't have enough time in the day to work out all the time and wanted to look a certain way.
However, her decision to get several major plastic surgeries ended up affecting her work schedule. In the spring of 2019, Cardi B ended up canceling several concerts due to complications that had arisen as a result of her surgeries, including one for breast augmentation.
The backlash that the singer received was instantaneous, but she didn't seem to care about the negativity, pushing forward and creating a new schedule based around the cancellations.
Cardi B even stated that while she "hated" canceling the shows because she absolutely loves money, she had to focus on her health and making a full recovery.
Fans are angry because of Cardi B's latest cancellation
In late July, Cardi B ended up canceling yet another concert, this time only hours before the show was scheduled to start. While the announcement from Cardi B's camp stated that there were some concerns for public safety should the concert go on, it was later revealed that there was no "immediate threat to public safety" and that it was entirely Cardi B's decision to cancel the show.
Later on, Cardi B took to social media to give her view of the incident to upset fans. She stated that it was "safety first" and that she had been in the process of getting her makeup done when she first heard about the alleged security threat.
While some fans seemed to be placated by Cardi B reaching out, many more still seemed frustrated. One user even claimed that Cardi B has to be lying about the security incident, and questioned why the news didn't report it.
Whether or not the trend of Cardi B canceling shows ends up affecting her popularity in the very near future remains to be seen – but it certainly does seem that the rapper has some damage control to do.