Cardi B Is Now the Face of a High-Fashion House That She Name-Dropped In Her Lyrics
Cardi B is one of the world's biggest female rappers, a star of concert halls as well as movie screens. She has released hit songs like "Bodak Yellow" and "I Like It," tunes that have catapulted her to the top of the charts.
Cardi B is also closely associated with fashion, and regularly rocks the red carpet wearing out-there ensembles that rival Lady Gaga in terms of inventiveness. In spite of her love of statement clothes, few fans could have predicted that the rapper would be teaming up with one of the biggest names in fashion — one that she actually referenced in her popular song "I Like It."
Cardi B began her career as a stripper
RELATED: Cardi B Wants Her Music To Make Women Feel Like Bad Bitches
Born in Manhattan in 1992, Cardi B was raised in the Bronx in a family that often struggled financially. Surrounded by less-than-savory characters in the streets, Cardi B determined to make a name for herself and to rise above her circumstances.
She had a series of odd jobs as a teenager and even worked for a time in a deli, before being fired. After that, the young woman went to work as a stripper and discovered that she could make good money as an exotic dancer.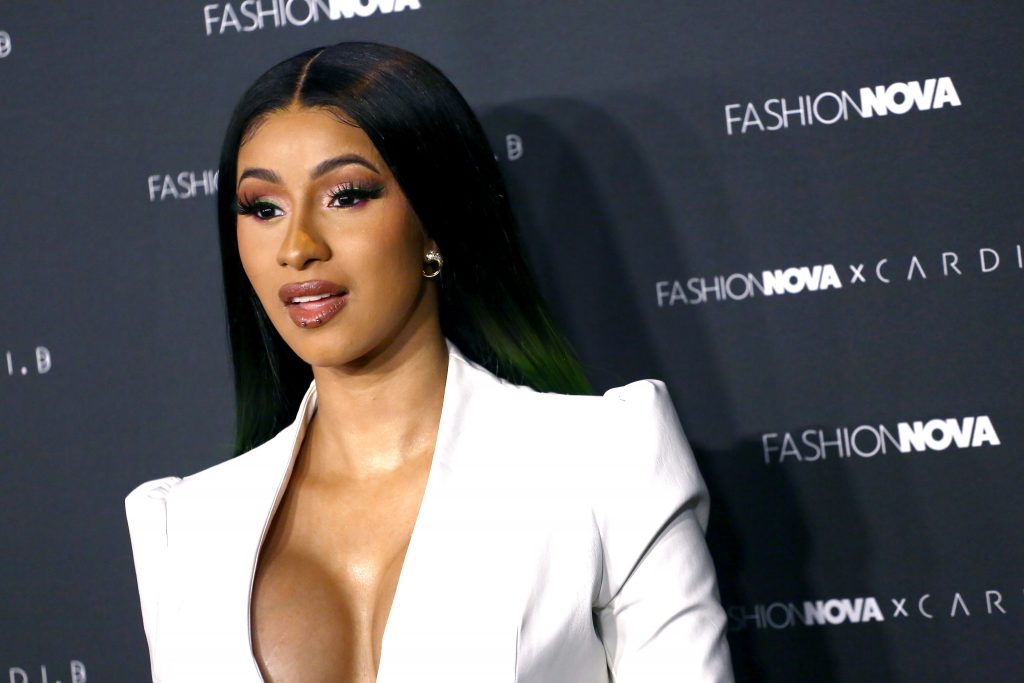 Cardi B also became active on social media, and around the year 2013, her videos started to go viral, with fans responding well to her outrageous accent and sense of fun. It was her social media presence, in part, that led to Cardi B scoring a role on the reality series Love & Hip Hop: New York in 2015.
From there, it was a quick rise to the top for Cardi B, and by 2019, she was one of the biggest stars in the world — although it was her music, rather than her reality show stardom, that most fans loved her for.
Cardi B's lucrative association with Fashion Nova
RELATED: Cardi B Shares Her Secret DIY Hair Treatment Recipe
She is a huge star, but she did it all on her own terms. Cardi B has maintained her fierce sense of self even as she has dominated the charts, and she frequently steps out to red carpets decked out from head to toe in the latest designer duds.
The rapper loves fashion and has been vocal about the fact that she doesn't believe fans need to spend a fortune to look good. In early 2019, she began a partnership with Fashion Nova, a fast-fashion design company that has risen to prominence on Instagram.
Cardi B's collaboration with Fashion Nova has been very popular with fans, and by May 2019, her first big collection with the company had sold more than $1 million within the first twenty-four hours of launching.
What big-name fashion house did Cardi B just join forces with?
In early September, Cardi B dropped yet another fashion bombshell when she announced that she is partnering with the high-fashion label Balenciaga for a new campaign. She even shared a sneak peek at the new billboard advertisement for the campaign, which is on display in Paris, France.
"Ya lookin at the face of a @Balenciaga campaign!" the rapper captioned her Instagram announcement. "I remember how I felt seeing myself on a billboard in NYC Times Square but PARIS! Wish I was there to see it in person!"
For fans, the partnership is especially ironic, considering that some of the lyrics in Cardi B's 2018 song "I Like It" referenced the fashion house directly, calling out Balenciaga's boots "that look like socks." Clearly, there are no limits on what the rapper can achieve, once she sets her mind to it.