Cardi B Likes to Follow in Beyoncé's Footsteps When It Comes to Doing This 1 Thing
Though Cardi B is big on making her own rules, sometimes she likes to model her lifestyle after people she looks up to.
Since coming onto the music scene, the "Money" rapper has come across many internet trolls who always have something negative to say about her and her music.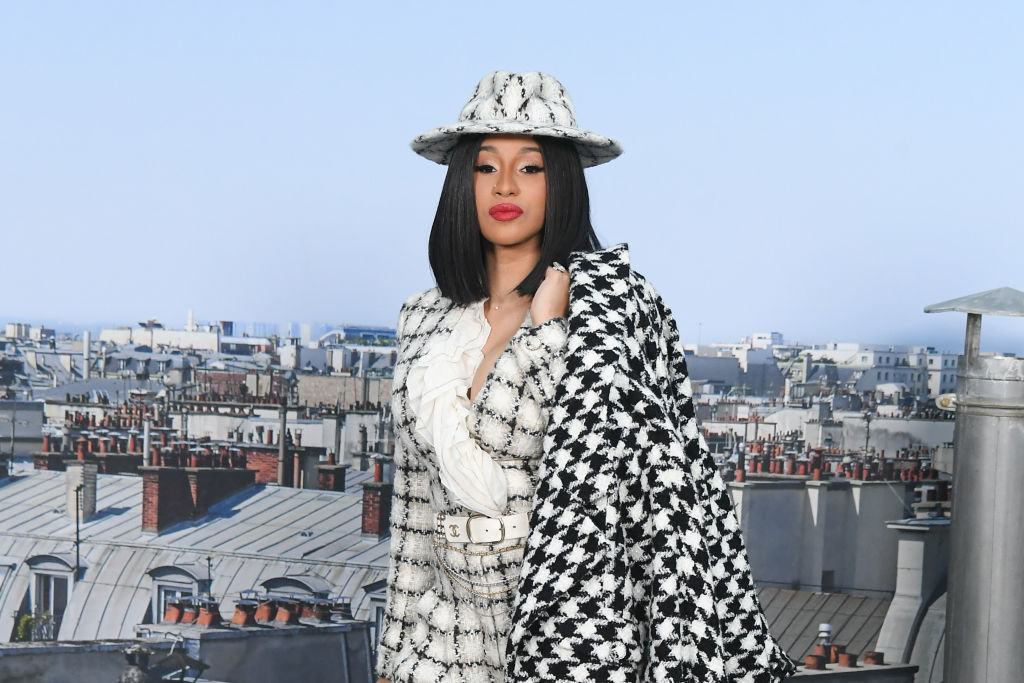 While Cardi isn't afraid to clap back at her haters and put them in their place, lately, the rapper has been using a little something she learned from the Queen Bey to help her not be fazed by online haters.
Cardi tries to not let the ongoing negativity get the best of her
Cardi B may seem as though online hate and negativity never really bothers her, but even she's not immune to feeling down when faced with mean comments.
Throughout most of her career, the rapper has come across internet trolls who always have something negative to say about either her music, fashion choices, the way she talks, even her parenting skills.
A day has yet to go by that Cardi hasn't received negative messages or comments on social media. While she tries her best to ignore those naysayers and continuing make boss moves, some of the things people say can really hurt.
She may be a chart-topping musician, but she's still a human being with feelings at the end of the day.
Now that she's busy being a mom and making music, the rapper had to find ways to not dwell on the negativity and thanks to Beyoncé, she finally has.
During Vogue's latest 73 Questions segment, the "I Like It" rapper opened up about dealing with online trolls and shared how the Queen Bey helped her not focus on those negative comments.
"People still talk about me like if I don't have a kid. But I know I'm a different person now, so whatever," she said during the interview.
Though there are still times internet trolls get to her, Cardi has been channeling her inner Beyoncé when faced with mean comments.
"I feel the most vulnerable when people say so many mean things about me," she confessed "But, you know what, I heard Beyoncé only allows herself to feel bad for one day so I only give one day for me to feel bad for myself and I'm back to work and not giving a f*ck."
Cardi continues to stay true to herself
Now that Cardi B has been in the public eye for a few years, she knows how much trolls and tabloids like to spread rumors about her.
While many celebrities have a tough time adjusting to this in the beginning, the rapper's had to learn to ignore what people are saying about her and just focus on herself.
"The funniest thing that I read about myself? I don't even know what to tell you, there's always something funny every goddamn week," she said. "… It's like you're never in peace, even when you're not even doing anything."
Instead of focusing on bad publicity, Cardi continues to stay true to herself and hopes to teach her daughter, Kulture, what it means to be a strong and powerful woman. OKURRR!
"Don't worry what people say. And to dream big and follow it," she said in the interview. "I wish for her to be a successful businesswoman, an independent woman, confident woman."