Cardi B Reveals She Had Postpartum Depression
Life might look glamorous for Cardi B, but appearances aren't always what they seem. In the March issue of Harper's Bazaar, the rapper talks about her life, relationship with Offset, and her struggle with postpartum depression after the birth of her daughter, Kulture Kiari Cephas.
Cardi B says her life has been like a fairy tale
Cardi B says her life has been great for the most part. She told Harper's Bazaar she's living a modern-day rags-to-riches story:
I feel like my life is a fairy tale and I'm a princess—rags to riches, people trying to sabotage. Before, I cared about everything—relationship, gossip. Now I don't feel like I have the time to please people. I don't care about anything anymore—just my career and my kid.
After Cardi B Broke up with Offset, she didn't want to date right away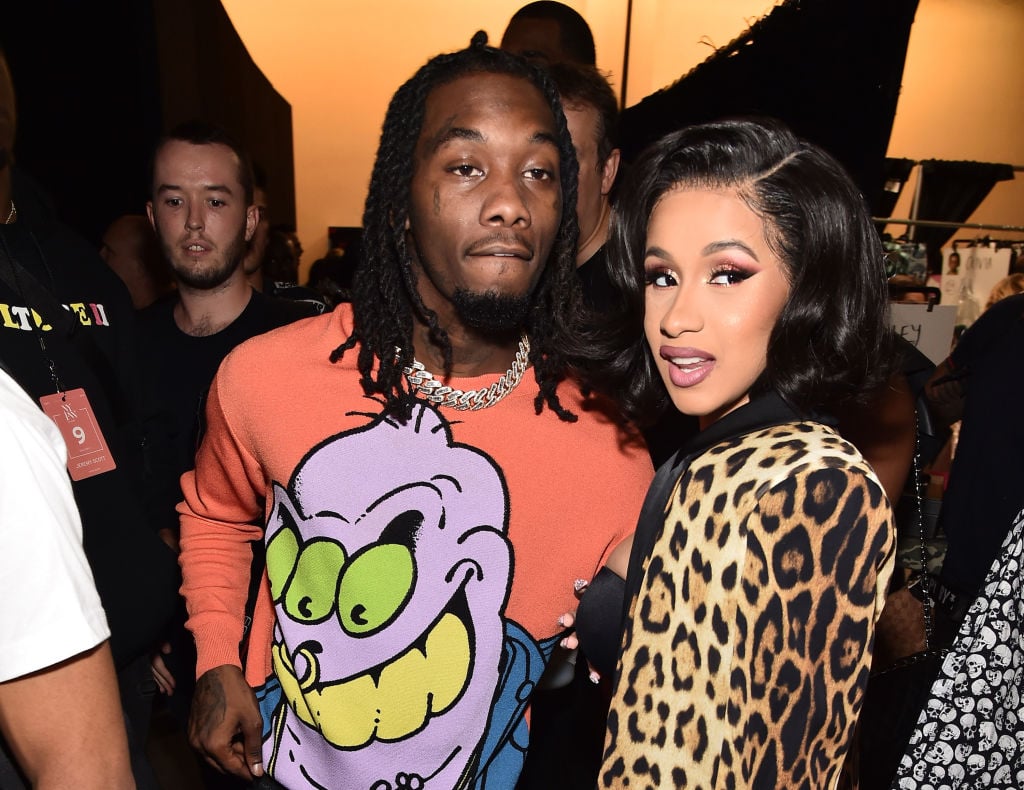 You might expect Cardi B to jump into the dating pool right after breaking things off with Offset, but that wasn't the case. The rapper says after the news that her relationship with Offset was over, men started contacting her. However, she wasn't flattered by the attention.
I have a kid, and I'm also famous. So, I can't just sleep with anybody. People talk. You know, if I date somebody in the industry, that's another person in the industry. If I date somebody who is not in the industry, he might not understand my lifestyle. It's like, 'Bro, why would you want to holler at me right away? You're weird.' If you think Imma automatically hop onto you after a marriage, that just means you think I'm a sleaze. And I'm not. I have a kid—I have to show an example.
Cardi B says postpartum depression took her by surprise after Kulture was born
Initially, Cardi B says she was OK with motherhood. However, depression took her off guard. The weight of being a new mom took her by surprise, despite the fact her doctor warned her about postpartum depression. "I thought I was going to avoid it," said Cardi B. "When I gave birth, the doctor told me about postpartum, and I was like, 'Well, I'm doing good right now, I don't think that's going to happen.' But out of nowhere, the world was heavy on my shoulders," she told Harper Bazaar's Vanessa Grigoriadis.
Cardi B is also dealing with the physical changes that come with motherhood. The artist said her body and energy level don't feel the same as before.
For some reason, I still don't feel like my body's the same. I feel like I don't have my balance right yet. When it comes to heels, I'm not as good at walking anymore. I feel like I'm holding a weight on me. I don't know why because I'm skinnier than I've ever been. But there's an energy I haven't gotten back yet that I had before I was pregnant. It's just the weirdest thing.
What's next for Cardi B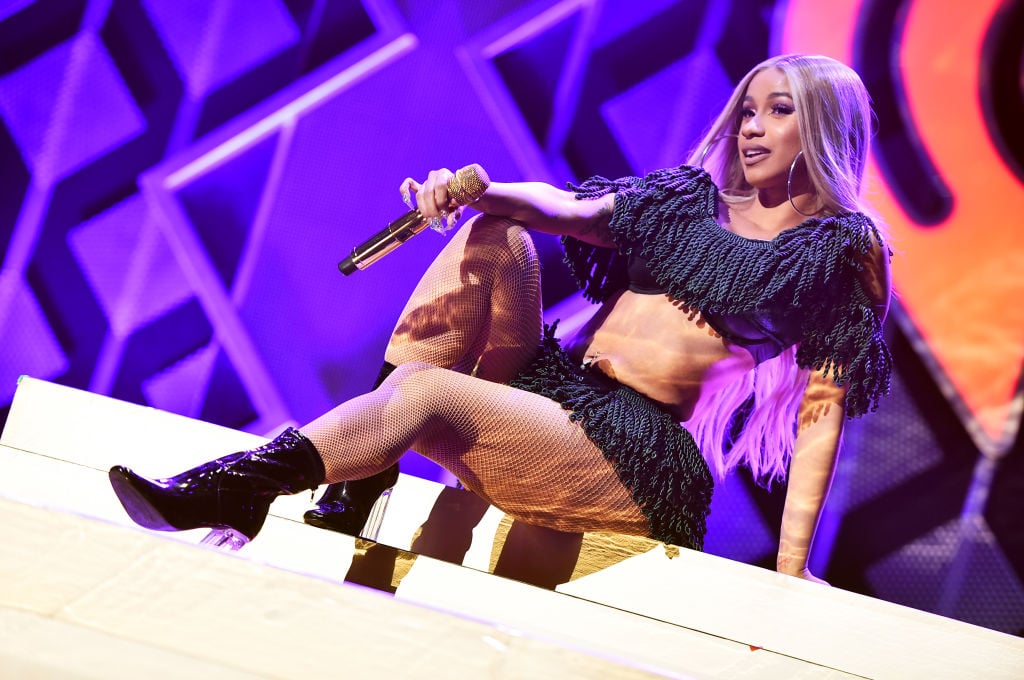 Things are looking up for Cardi B. This year she has five Grammy nominations. Cardi B received Grammy nods for record of the year ("I Like It"), album of the year (Invasion of Privacy), best pop duo/group performance with Maroon 5 ("Girls Like You"), best rap performance ("Be Careful") and best rap album (Invasion of Privacy), reports Billboard.
Read more: 2019 Grammy Awards Guide: Who Is Performing at the Grammy's This Year?
Check out The Cheat Sheet on Facebook!