Cardi B Says She and Offset Are Back Together
One month after filing for divorce, Cardi B has reconciled with Offset. After a lavish birthday celebration and intimate moment caught on camera, she seems to have had a change of heart. Cardi B elaborated on why she decided to give things another shot in an Instagram video.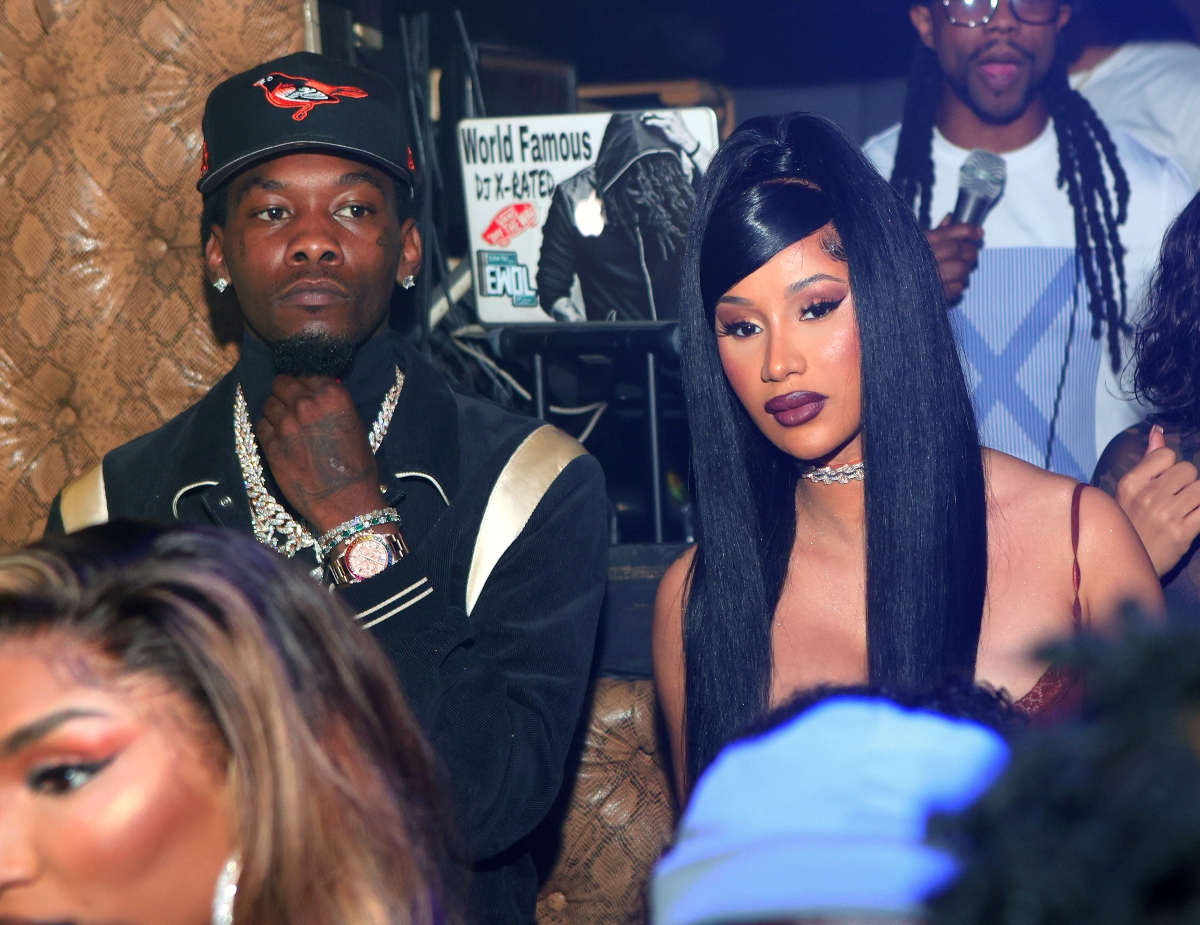 Cardi B filed for divorce in September
Cardi B and Offset wed in a secret ceremony in 2017 and share one child, Kulture Kiari Cephus. In 2018, the "WAP" rapper set divorce proceedings in motion but later retracted the filing. During that split, Offset made a very public attempt to win Cardi B back with an apology and rose-covered display at her Rolling Loud performance.
The pair later patched things up and celebrated a two-year anniversary in 2019. However, this past September, Cardi B filed for divorce again and cited the marriage was "irretrievably broken." She requested primary custody of their daughter.
In response to fans and friends who sent her prayers and well wishes, Cardi B made an Instagram video thanking everyone but said she was fine. "I'm ok. I wanna let y'all know I have not shed not one tear," she said. She explained Offseat didn't cheat but she was tired of arguing and not seeing eye to eye with him. She left him before anything bad could happen.
On social media, many could relate to Cardi B's situation and felt that she was fed up for good this time. But people change their minds.
RELATED: Cardi B Says Offset Leaves Her Vulnerable to Enemies
Cardi B says she missed Offset and one other thing
Since the split, both rappers expressed how much they missed each other on social media. They spent Cardi B's birthday together in Las Vegas and flew back to Atlanta for more fun at a gentleman's club. Offset gifted her with a Rolls Royce truck and fans started to speculate that the two were getting back together.
They were right. Cardi B hit Instagram to explain the viral clip of her naked in bed with Offset and why she's reconciling with him. The video was shared on 9 Mag's YouTube channel.
She started tearing up and said, "It's hard not to talk to your best friend. It's hard. I don't know, I'm just a crazy b*tch." She added that fans accused her of taking her husband back for material reasons but she said that's not the case.
She missed having sex and explicitly stated she wanted some for her birthday, but Cardi B just missed being around Offset.
"I do like material things," Cardi B shared. "We're just really typical two young motherf*ckers who got married early. That's what we are. We're not different that y'alls f*ucking dysfunctional relationship. We're the same way, we're just more public."
Many fans aren't surprised the two are giving it another try and some wonder if this scenario will happen again. Others believe they're truly in love and this is the natural ebb and flow of a relationship. For now, Cardi B and Offset's divorce is off.