Cardi B Went To Extreme Measures To Impress Offset
Cardi B is a very impressive woman. Since rocketing to fame as a rap artist in 2017, Cardi B is well on her way to becoming a legendary rap artist.
Not since Lauryn Hill's "Doo Wop (That Thing)" in 1998 has a female rap star climbed into the No. 1 spot on the U.S. music charts. Cardi B's accomplished this feat with her hit "Bodak Yellow" and her ascent knocked Taylor Swift out of the spot. "Bodak Yellow" became the longest-running No. 1 song from a solo rapper.
Additionally, she won Best New Artist and Single of the Year in 2017 and Best Hip-Hop Video in 2019 at the BET Hip-Hop Awards. She also won a Grammy Award in 2019.
In her personal life, Cardi B is married to Offset and shares a daughter with him: Kulture.
When did Cardi B start dating Offset?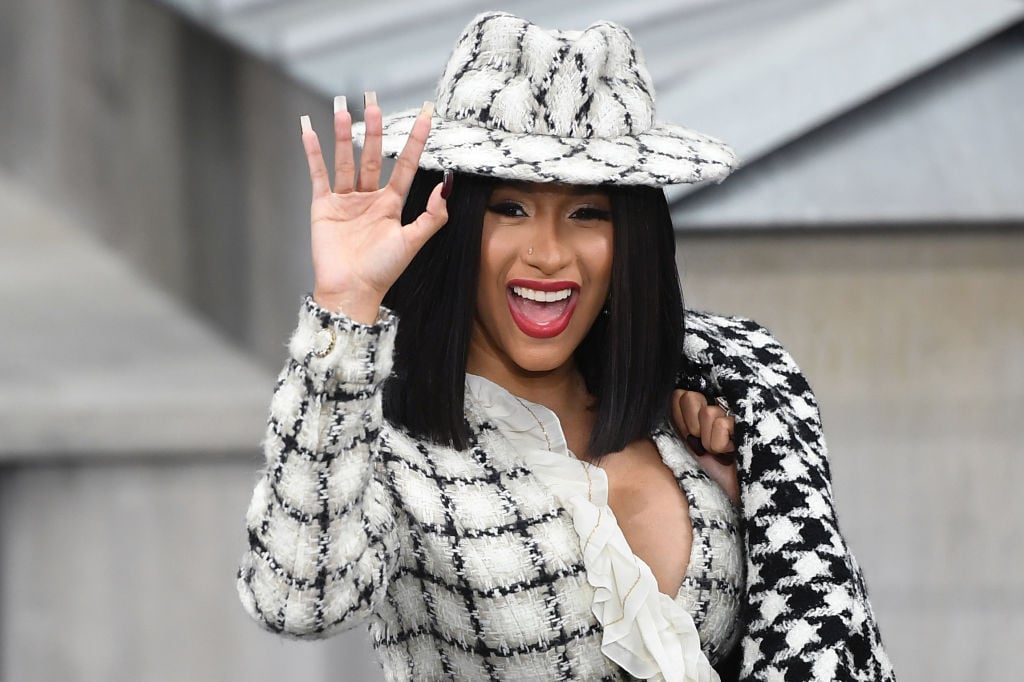 Cardi B and Offset first worked together on Cardi B's song "Lick" in January 2017. In February, they were spotted on a date at Super Bowl LI. Then, on Valentine's Day, the couple made it official with a post on Instagram.
Cardi B then showed off her Offset photo feature manicured nails, which apparently was a shout out to her new husband. No one knew at the time that they had secretly gotten married.
Why did Cardi B and Offset break up?
There were cheating rumors, and sex tape scandals, and Cardi B stood by her man through it all. However, Cardi B and Offset were only married a year when she officially announced that the marriage was over.
What she said about her decision to split with Offset is: "We are really good friends and business partners, and he's always the one I run to talk with, and we got a lot of love for each other, but things just haven't been working out between us for a long time."
Cardi B also said that she is not rushing to get a divorce and that keeping a good relationship with Offset is important for the sake of their daughter Kulture Kiari.
The two have since made up and are seemingly stronger than ever.
What extreme measures did Cardi B take to impress Offset?
During an interview with Angie Martinez on her show, Untold Stories of Hip Hop, Cardi B revealed she stopped her period to have sex with Offset.
"I really wanted to impress him," said the rapper. "I spoke to him in three days and I don't feel like he liked me as much. I'm trying to impress him and everything, then I got my period."
Cardi B then explained how she stopped her period using two unsuspecting household products. (Please don't try this at home.)
"I drank two ibuprofens and I drank gelatin, and that stopped my period," claims Cardi B.
Curious what her home remedy tasted like?
"It's like non-flavored jello it was so disgusting," said Cardi B. "I don't recommend y'all do this at home, I'm just one crazy b****."