Cardi B's Net Worth: How Much She Makes To Live a Luxurious Life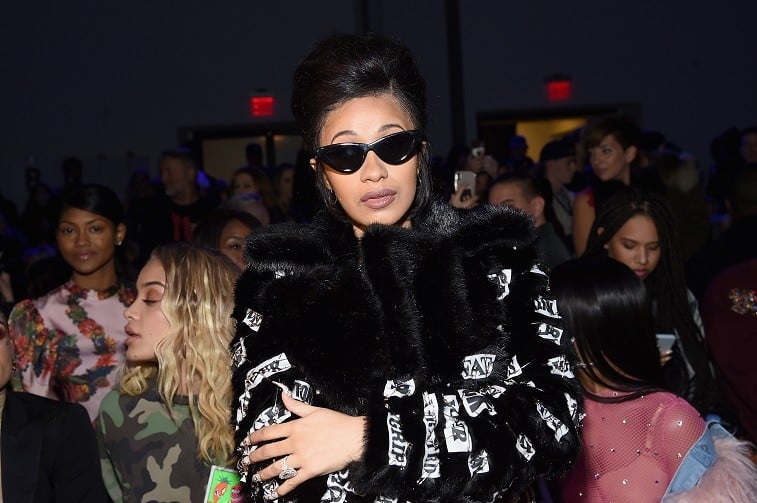 It wasn't all that long ago that fans were first introduced to Cardi B, whose real name is Belcalis Almanzar, when she appeared on the VH1 reality series Love & Hip Hop New York. But her career really took off in 2017 with her single "Bodak Yellow (Money Moves)." With that success, her net worth has grown at a rapid pace. Here's how much she's worth.
Because Cardi B enjoyed so much success in such a short span, people have been curious about how much money she has made. When haters decided to question one of the rap star's luxurious purchases in July 2018, she posted a photo of her bank statement online.
The hip-hop artist and her husband, fellow rapper Offset, posted pics of their new "his and hers" Lamborghinis to Instagram with the caption, "Blessed & Gifted. Official Lamb owners. @offset #aventador #His&Hers #Kultureparents."
Cardi B responded to the trolls who claimed that the vehicles were leased with a video and screenshot as all the proof anyone would need.
"Why y'all be tryin' to play me like a b**ch is broke? Like, why?" she fired back in the since-deleted video and produced receipts for the cars. "Why y'all be sayin' that my cars are leased? Me and my husband, we don't lease s**t around here. And I had to cash out, completely, 'cause I don't have a f**king license. But I don't give a f**k. If I'm gonna rap about having a Lambo, I'm gonna own a motherf**king Lambo, you know what I'm saying?"
She then posted a screenshot of her bank statement to show that she did pay for them in cash.
So just how much is the "I Like It" hitmaker worth? Well, according to Celebrity Net Worth, the Brooklyn native can certainly afford the Lambos as she has an estimated net worth of $4 million.
While that number may not be eye-popping compared with others in the music industry, it's important to note that she made most of that within just two years and before the release of her debut album Invasion of Privacy. On Sept. 25, 2017, "Bodak Yellow" rose from the No. 2 position to the No. 1 position on the Billboard Hot 100. Cardi B is only the fifth female rapper to lead the Hot 100 in the chart's history.
As for Offset, who's been in the business a few years longer, he has the same net worth as his wife with an estimated $4 million. The rapper is one third of the group Migos, which formed in 2009. The trio released their debut studio album Yung Rich Nation in 2015 and it reached No. 3 on the U.S. Rap chart, No. 5 on the U.S. R&B/Hip-Hop chart, and No. 17 on the Billboard 200 chart. Their second album Culture came out in 2017 and ranked No. 1 on all three of those charts. They released Culture II in 2018 and the single "Bad and Boujee" became a smash hit reaching No. 1 on the Billboard Hot 100, U.S. Rap, and U.S. R&B/Hip-Hop charts.
Cardi B and Offset welcomed their first child together on July 10, 2018.