Cardi B's Weird Hack for Growing Long Hair Includes Common Kitchen Staples You Probably Have at Home
Hair products can be really expensive, but Cardi B just proved that you don't have to break the bank to maintain, strengthen, and grow your hair.
Detailing her natural hair routine in a June 8 Instagram video, the "Money" rapper revealed that it only takes a few cost-friendly items to keep her hair happy and healthy. Even better? Cardi B's hack for growing hair includes kitchen staples that you probably already have at home.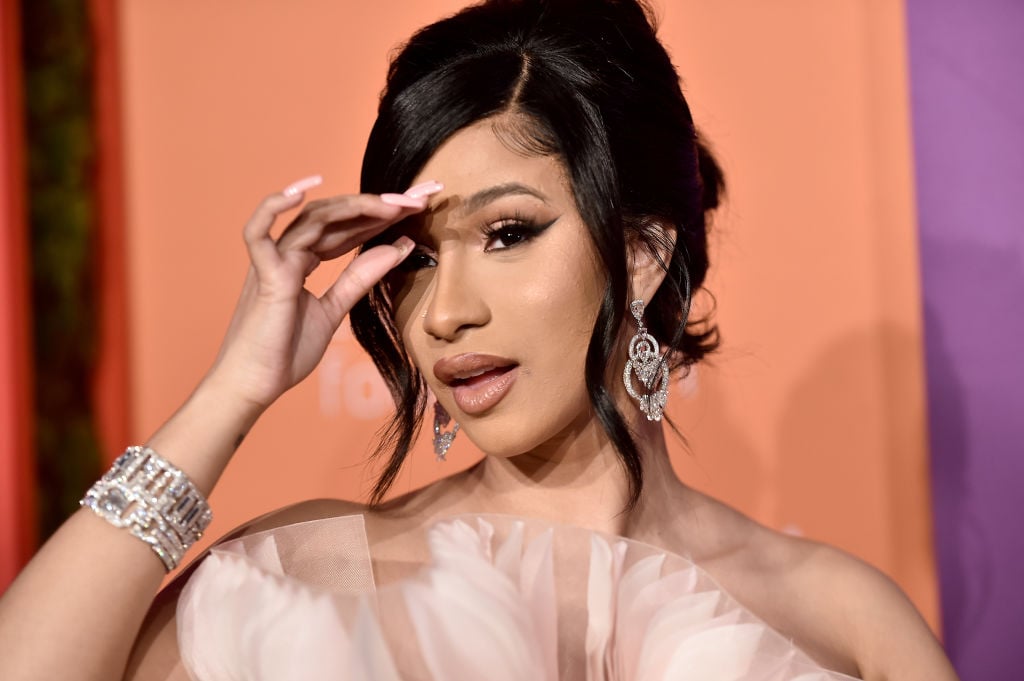 Cardi B's hack for growing your hair
In the video, Cardi B said she begins by mashing up avocado. She then mixed in argan oil, mayonnaise, black castor oil, olive oil, eggs, honey, and a banana before putting the concoction into a blender to smooth it out.
"It's a lot, right? It's for me and Kulture," she said, referencing her 1-year-old daughter.
RELATED: Why Cardi B and Offset Aren't Having Another Baby Anytime Soon
"This treatment is really good for curl patterns," she said in another clip while showing what Kulture's hair looked like post-treatment. "I don't really have a curl pattern, but my baby does."
Showing the difference in their hair textures, Cardi B posted another video giving fans a closer look at her naturally straight hair.
"Okay, guys, so this is really how my hair is," she said in the clip, which shows her with bone-straight, puffy hair. "My hair gets like this when you blow-dry it and then two days later it gets puffed up like this — even when you braid it. This is my hair texture. My hair is not curly … it's just straight like this. But I still needed moisture. So it's just a good hair mask to help your hair grow."
She then posted a photo with the mask on her hair before rinsing it out in the shower.
The end result of Cardi B's hair mask
After finishing her routine, Cardi B posted a picture to her Instagram showing "the end results of all that sh*t I put on my hair earlier."
"Treat your hair ladies …and don't let a n***a tell you shit bout wearing wigs😤It helps with hair growth ALOT!" she continued. Her hair appears soft, lustrous, and extends down her back.
"Woooooow," said Love & Hip Hop: Miami star Bobby Lytes.
"The natural beauty that God blessed you with is always the better beauty," added gospel singer Emmanuel Matos.
Other Cardi B hacks
Cardi B has more hacks than just that. She recently revealed a pretty brilliant way of achieving the perfect bikini picture, too.
In a video shared to Instagram earlier in June, she showed fans how to hit certain angles and "suck it in" while posing for photos. The video got tons of comments from fans who appreciated her body honesty and will to help others achieve flawless photos. See her tips at the link above.
Read more: Producer Reveals Why Cardi B and Beyoncé's Collaboration Never Came Out