Carly Pearce Shares How She Stays Healthy on Tour (and Drops Hints About Her Upcoming Wedding)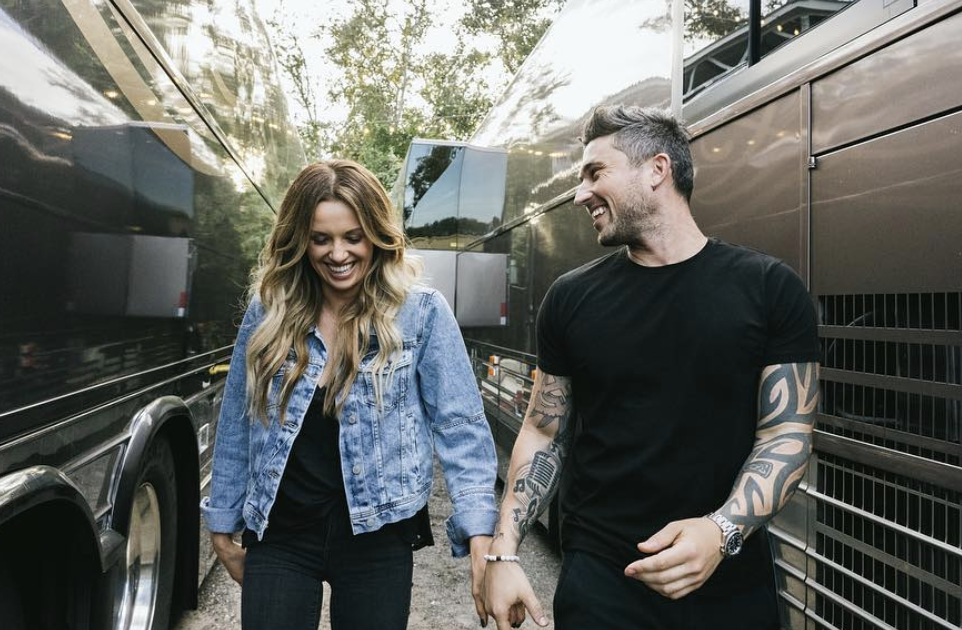 Country singer Carly Pearce has a big year ahead of her. She is about to embark upon a multi-city international tour, plus she's in wedding planning mode after announcing her engagement to Michael Ray. Needless to say, Pearce has to be on her "A" game right now.
She dished with The Cheat Sheet about how she plans to accomplish the whirlwind task of wedding planning while at the same time delivering energetic performances on her first-ever headline tour with Russell Dickerson. Pearce admits that she's facing a tall order, planning a wedding, traveling and touring, but says she thrives in a fast-paced environment.
This is how she stays in shape
https://www.instagram.com/p/BqQoJbGFk7d/
Pearce is an avid runner and says she makes time to get in the miles while on tour. "I'm looking into getting a treadmill for the tour bus," she says. "But if it is too cold to run outside we may workout wherever we are staying. Plus, there are a few people on tour with me who like to run too." She adds that she also throws in weight training since she is a "cardio girl."
She also says she eats a pretty consistent, healthy diet. "But I'm boring," she laughs. "I make a lot of my own food on my bus. And eat like baked chicken and kale a lot. I have a bad stomach so I have to be careful. So I eat pretty plain foods."
She also loves Zarbee's Naturals wellness supplements, especially for maintaining her silky smooth voice. "For my throat, Zarbee's Naturals aligns with the way I want to keep things natural," she says. "I'm a big fan of their Honey Cough Soothers. My voice is the most important thing in my career and without it, I can't do anything."
And keeps track of wedding planning
https://www.instagram.com/p/BrtlO1znaFJ/
Any bride knows that wedding planning can get crazy. But clearly, Pearce is no bridezilla as she seems to be pretty relaxed about planning. "We are definitely wedding planning and are trying to get on top of that because we are both country artists and both have crazy touring schedules," she says. "We have mainly been taking advantage of this month to plan. And will then finish up on the road." She adds that her mother will also be helping her plan as well.
Pearce says she also works very well on a limited amount of time. "My friends who are married told me the less time you have the better because you don't go through everything with a fine tooth comb and stress over every detail," she says.
Thus far the couple hasn't picked a date yet, but Pearce says she is working on it. She envisions a romantic wedding too. "I want the wedding to be rustic, simple and sweet," she remarks. "And romantic and very much about us." While she hasn't started dress shopping yet, she's been looking. "I want something romantic and whimsical to go along with the wedding theme."
Fans can catch Carly Pearce on tour starting on January 17.
Check out The Cheat Sheet on Facebook!