Carole Radziwill from 'RHONY' Shares Touching Easter Moment With Dorinda Medley
Carole Radziwill and Dorinda Medley from The Real Housewives of New York City share a special bond. The women found tragic common ground as young widows, plus they share a spiritual connection too.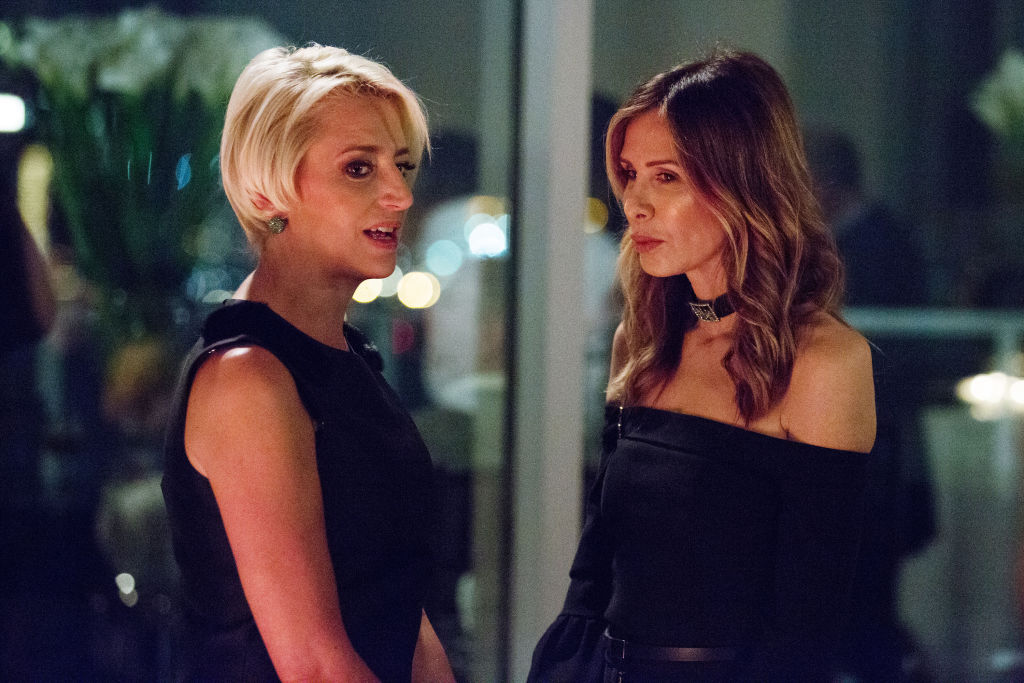 Since leaving the show Radziwill has remained close with Medley. The friends shared an Instagram story getting facials. Now Radziwill provided a sweet inside peek at a Thursday mass she and Medley attended.
Both women hold their Catholic faith close as Medley participated in Holy Thursday mass at one of the most specular churches in Manhattan.
The friends bonded over tragedy
When Radziwill was told she must pick up her late husband's ashes from a church in England, Medley went along for support. "This is something Anthony would really appreciate, me having to come back," Radziwill said in an RHONY episode, People recounts. "This is the biggest practical joke he could play on me from above."
Cameras caught the typically stoic Radziwill breaking down. "I wish we just had one more day to tell him, 'I'm OK,' to know that he's OK, but we don't get that one more day," she said. "I just want that one more day."
She turns to the priest at the church that held her husband's ashes and said, "I'm not a crier." Which is why seeing her in tears was so emotional. Medley could relate as her husband passed away too. "I, at the end of it, was so physically and emotionally exhausted, and so angry," Medley said, US Weekly recounts. "I almost felt like after he died that I was happy he died."
And they have their faith
Radziwill accompanied Medley to Thursday's service. She wrote on her Instagram story, "This part of Dorinda's life you never see on RHONY. She is involved in her church's ceremonies, sacraments, and charity programs. Washing of the feet. Holy Thursday."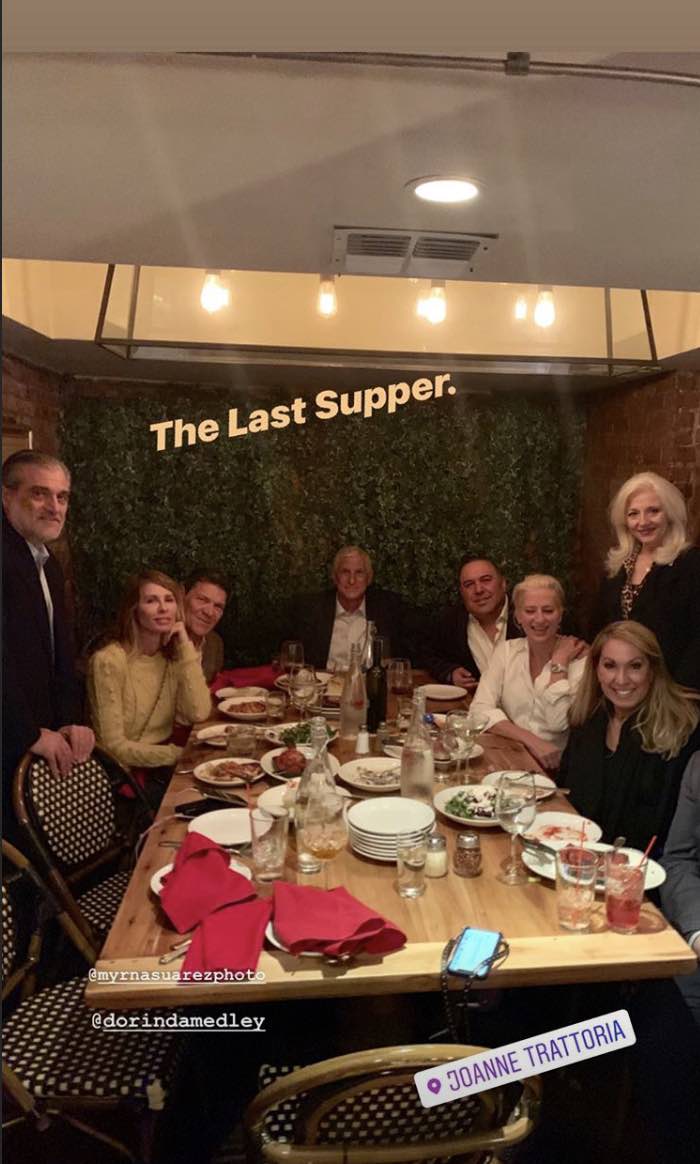 Medley is seated along with others at the altar, as the priest goes down the line, attending to each parishioner. The tradition signifies when Jesus washed the feet of his 12 disciples before Passover feast, Newsweek reports.
Radziwill's video is filled with images of the church, Church of the Blessed Sacrament. Plus many of the beautiful artifacts inside the building.
They enjoy a meal after the ceremony
Following the ceremony, Radziwill, Medley and friends enjoy their own "last supper." Radziwill captured a sweet photo of the friends dining together. Among the guests was someone with very famous ties.
Medley posted an image from the service to her Instagram and fans identified Lady Gaga's father instantly. In Radziwill's video, Medley sits next to Joe Germanotta, as the two quietly chat. He also appears to be with the group at dinner too.
She also celebrated reaching 700,000 Instagram followers too. As Medley wrote a message to fans in lipstick on her bathroom mirror, "Just Dance, by Lady Gaga played in the background. Medley looks completely adorable as she writes her happy news and grins from ear to ear. "I love every single one of you so so much!" she wrote over her video.
Check out The Cheat Sheet on Facebook!